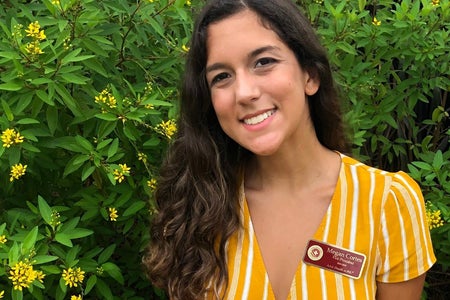 Megan Cortes: Vice President of AAA Health & Future Pediatrician
Name: Megan Cortes
Age: 21
Year: Junior
Major: Cell and Molecular Neuroscience
Her Campus (HC): What is AAA Health?
Megan Cortes (MC): AAA Health is a student-run organization that aims to serve the underserved. AAA stands for analyze, act and advocate. As a club, our mission is to analyze local health disparities, act through service and advocate for at-risk populations while promoting health equity and equality. We work within the Tallahassee community by volunteering with several local sites, including Big Bend Hope Community Center and Miracle Hill Nursing home.
HC: What is your role in AAA Health?
MC: I currently am the vice president of AAA Health. A lot of the work I do is set up ideas for our general body meetings, contact speakers and communicate with the volunteer sites. I try to volunteer at least once a week and encourage other members to join.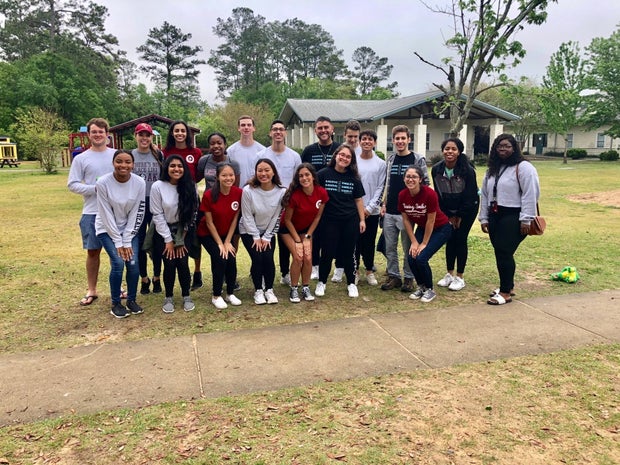 HC: Do you want to pursue a career in the healthcare industry?
MC: One day, I hope to pursue pediatric oncology or general pediatrics in low-income communities.
HC: Why did you join AAA Health?
MC: In my sophomore year, I joined AAA Health with the hopes of being able to get involved with the Tallahassee community. Tallahassee is more than just a college town and I wanted to know more about the community I was living in. AAA Health allows me to go into the community and learn about the problems people live with every day. What sets AAA Health apart from other clubs on campus is the sense of community within the club. The executive board is built of people from all different backgrounds with different experiences at FSU. When I joined, the executive board is what kept me involved. They were people to look up to and ask advice when applying to different things, such as research positions or jobs in the medical field. I hope that current members feel the way I did.
HC: What have you learned from joining AAA Health?
MC: I have learned a lot from my involvement over the past year and a half, but most importantly I learned that even the little things can make a difference. To be "involved" does not mean you have to dedicate your life to volunteer work. By volunteering once or twice a week, you can see the impact you make. Big Bend Hope Community is an organization that houses homeless families. As a club, we volunteer twice a week and work with the children. After a few weeks, the kids learn your name and get excited for you to come and play with them. Volunteering does not always mean changing the world, but perhaps could be changing someone's day for the better.
HC: What other aspects of Florida State University are you involved in?
MC: I am currently doing research under Dr. Lisa Eckel in the neuroscience department as she studies binging disorders in rats and investigates the effects of the disorder on brain inflammation. Additionally, I am a part of the Medical Response Unit on campus, which is another student organization where I was trained as an EMR. As a medical responder, I respond to on-campus medical emergencies with a team of other EMRs.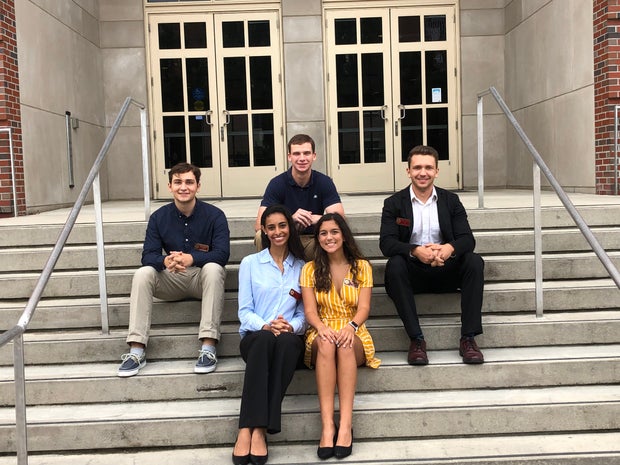 HC: How do you feel AAA Health is going to be beneficial to your future career?
MC: AAA Health has given me information about low-income communities. I now see systematical problems within the community that I was once blind to. French Town, which lies just beyond Degraff hall, is a major food desert. Residents of French Town do not have access to fresh supermarket food. I think AAA Health has exposed problems like this and much more. As I move on into the medical field, I am more aware of the issues that patients deal with beyond simply receiving medical care. AAA Health has made me passionate about serving the whole patient. I know to see people as a compilation of physical and mental health as well as financial struggles. AAA Health has opened my eyes to a whole other side of medicine in which I never thought about.
HC: What is your favorite part of AAA Health?
MC: My favorite part of AAA is definitely volunteering with the students at Big Bend. The kids are always so excited to play and talk about their days. Being homeless for people of all ages is a stressful time. The children all deal with stress in different ways, but by donating my time, I can take their minds off of their problems for a little bit. People often doubt how aware children can be. The kids of Big Bend are smart and clever. I am thankful for AAA Health for giving me the opportunity to work with them.
HC: Why should people join AAA Health?
MC: AAA Health truly works on building a community within FSU that can then go out and work within the Tallahassee community. We bring two communities together. When people join AAA Health, we invite them to join this community. Members are able to connect, and these connections bring about other opportunities. AAA Health is what drove me to apply to the Medical Response Unit, my favorite undergrad experience thus far. Last semester, I was able to recommend another member to a research position in the psych lab. AAA Health members look out for each other as we all work to support each other and the community.
For more information about AAA Health, you can find them on Instagram at @AAAHealthOrg.
All photos courtesy of Megan Cortes.
Want to see more HCFSU? Be sure to like us on Facebook and follow us on Instagram, Twitter and Pinterest