At Florida State, there are hundreds of clubs you can be involved in. From fitness clubs to academic clubs, even to cultural clubs, our university strives to ensure that students feel at home even when they are miles away from it. This is one of the reasons why the Black Student Union (BSU) was established at FSU. The BSU, founded on FSU's campus in 1968, has provided a safe haven full of support not only for Black students but all students in need at FSU. They have also been able to establish COBOL, the Coalition of Black Organizational Leadership, a network of primarily black Recognized Student Organizations (RSO) at FSU. Under COBOL there are three RSOs, and in light of Black History Month, we at Her Campus would like to highlight the National Council of Negro Women (NCNW) as one of these organizations. We sat down with NCNW's current First Vice President, Ronniqua Canty to talk about her unwavering service in the Tallahassee Community!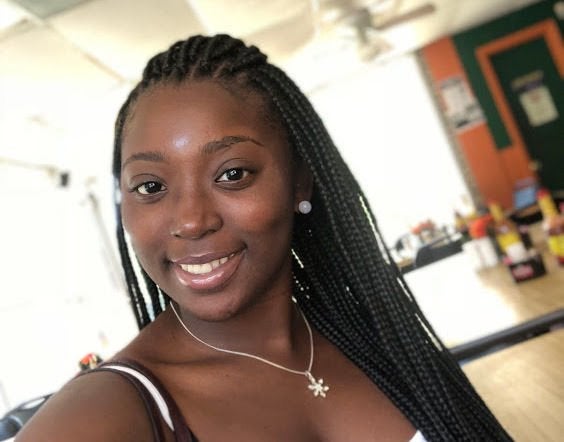 Her Campus (HC): Tell me about yourself.
Ronniqua Canty (RC): Hello, my name is Ronniqua Canty, [and I'm] a senior majoring in Psychology with a minor in Education. [I'm] from Miami, FL and I am the current First Vice President for the Florida State University section of the National Council of Negro Women. Fun fact, I came into college as a Nursing major, but through my involvement and service, and a little push out the major (chuckles), I found my passion for mental health and education.
HC: What is NCNW?
RC: NCNW is a community service-based organization that leads, develops and empowers women of African American descent [as well as] their families and communities. Aside from involvement and advocating in the communities on a national level, the Florida State section of NCNW is heavily involved with bettering the Tallahassee community through street clean-ups, mentoring and tutoring the children of Frenchtown, along with serving, and sometimes feeding, those that are less fortunate. We also assist underclassmen ladies develop professionally, socially and academically through our sub-program G.L.A.M. (which stands for Growth, Leadership, Achievement and Motivation). We also have a similar program during the summer for high school girls called My Sister's Keeper (MSK)! Oh, and one of my favorite things about NCNW is our annual service trip to New Orleans, Louisiana. We get to travel and give back to a community like our own somewhere else in the US.                     
HC: Why did you join NCNW?
RC: NCNW was the first organization that I met at the CARE involvement fair during my first semester at FSU. The former President and Vice Presidents approached me and asked me to provide my photography skills (chuckles) to take a quick picture for them. After, they told me about the organization and what they did for the campus and community. I ended up joining the Spring semester of 2017… but it didn't feel like home. It wasn't until I decided to do a couple of services with them [in] the next academic year that I grew close to the members and [actually] wanted to be a part of the organization. I joined the executive board during the 2018-2019 academic year… because I wanted to end that stereotype that NCNW's is "cliquey."And I noticed that the service that NCNW was providing heavily helped single mothers and women out in the community—the help and support that I wish that my mother had from those in the community.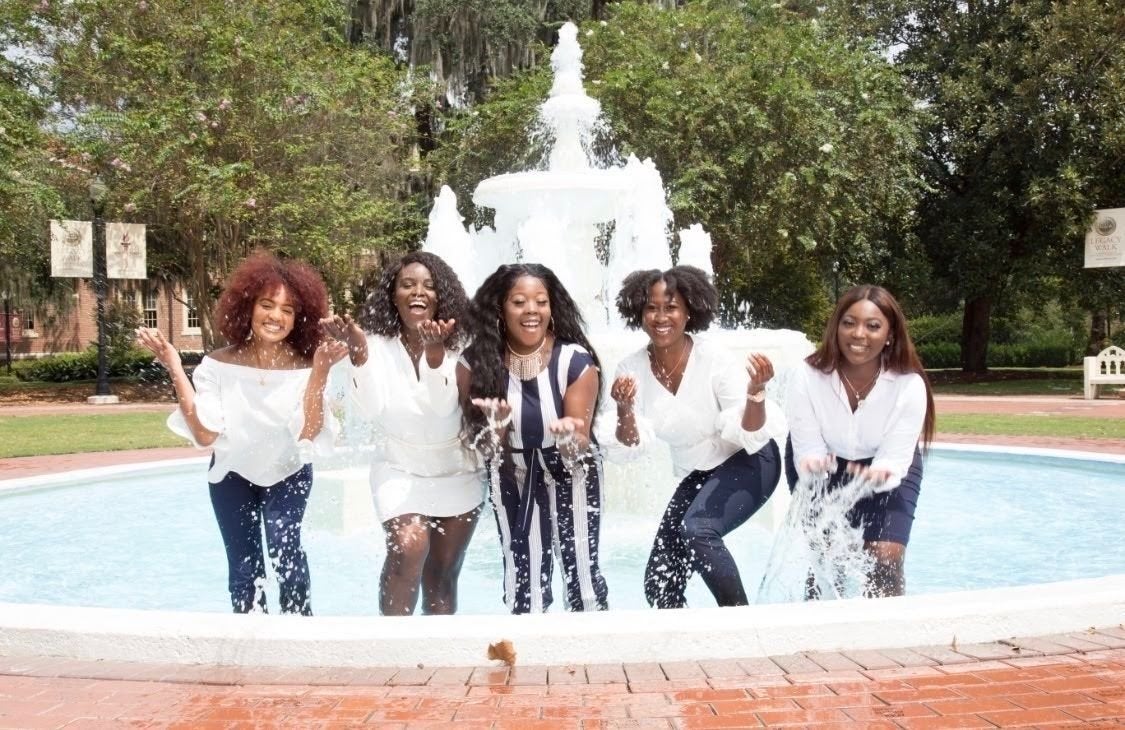 HC: How has NCNW impacted you?
RC: NCNW has allowed me to find my purpose. I have been able to interact with individuals in the community, which has made me grateful for the position that I am in and serve as a drive for me to keep going so that one day I can give back in bigger ways than I am now. NCNW has allowed me to sharpen my leadership skills and lead over a group of women [with varying mindsets and backgrounds].
HC: What have you been able to accomplish while in NCNW?
RC: With college coming to an end, I can honestly say that NCNW has helped me find myself. Growing up, I found most of my happiness in the happiness of others. However, after being pushed out of my comfort zone and rejected, [along with] the endless opportunities that NCNW offered me as a leader, I believe that… this organization has brought me internal happiness.
HC: How does this organization connect to your life goals?
RC: In life, I aspire to be an effective educator and philanthropist. Through certain services with NCNW, I have gotten some experience with the students and communities I intend to work with and improve. 
HC: How can others get involved in NCNW?
RC: NCNW's membership applications open at the beginning of every semester. But if you miss the deadline, it's okay—we have events open to the entire student body! Right now, our membership applications are open until Feb. 19. The link can be found in our Instagram bio (@NCNWFSU). For more information about our organization, you can visit our table at Market Wednesday in the Union or talk to any of our executive board members. 
You can follow the Florida State section of NCNW here!
All photos courtesy of Ronniqua Canty.
Want to see more HCFSU? Be sure to like us on Facebook and follow us on Instagram, Twitter and Pinterest!