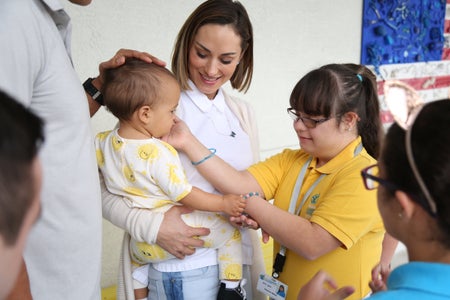 An Inside Look at the Life of Nikki Sapp-Spoelstra
I recently had the pleasure of getting to chat with the absolute #GirlBoss that is Nikki Sapp-Spoelstra!  I met Nikki in the 7th grade when she was both my English teacher and dance coach. Her life has changed a bit since then, and I decided to see what was new. We talked about contemporary fine art, her former teacher life, motherhood and her involvement with the Miami Learning Experience School. Keep reading to get to know this all-around phenomenal woman!
Her Campus (HC): Where did your love for contemporary fine art stem from?
Nikki Sapp-Spoelstra (NS): My love for art, in general, started when I was a small girl. My grandmother and aunts taught me how to paint and I remained interested and passionate about art all through my schooling. I was and continue to be passionate about the arts on all levels: painting, ceramics, fashion design, dance and music, and my family always breathed life into my affection for the arts. I later majored in Art History at FIU, graduating Magna Cum Laude. I think the turning point for me was when I took an extremely difficult and thorough Modern Art course with a notoriously tough professor, which led to my interest in Contemporary Art. I wrote my thesis on Christo and Jean-Claude and their blending of the role of the artist and their utilization of the common public to execute their grand concepts. After college, I moved to Los Angeles and knocked on every gallery's door, every day, until Guy Hepner finally offered me an interview and I landed a position as an associate. I went on to open his second Flagship as Gallery Director in Miami, and I currently serve as the Creative Director and Contemporary Fine Art Specialist for Art Angels gallery with my colleagues Jacquelin Napal and Kat Emery - two incredibly inspiring women in the art world (which is still widely run by men).
HC: I met you as a well-rounded athlete engaging in both dance and cheerleading - how and why did you transition into academia?
NS: Thank you! After working in the art gallery for some time, I wanted a change of pace so that I could focus on the other artistic areas that I'm passionate about: primarily dance, but also literature and creative writing. Growing up, I was a member of Top Gun All-Stars, and competed in dance and cheerleading all around the country, winning numerous national titles with their first-class organization. While studying at FIU, I became a Miami HEAT Dancer and dance teacher at a studio. I taught about 12 classes per week in addition to working at a luxury clothing boutique to put myself through school. I share this to point out that even when I've leaned towards one area of the arts, all the others were always close by for me. Finally, when I decided to become a teacher, it was mainly because I wanted to share my passion for dance and literature with young people - especially middle schoolers - because that age is really when young people are at a turning point and are starting to figure out who they are and who they want to become. Being a teacher doesn't always have immediate rewards. But now that many of my students have grown up, like you, I receive so many wonderful messages about how I helped them. It's one of the best gifts of my life - knowing that I meant something to a young person. We all have that one special teacher we remember and who helped us believe in ourselves. I hope I am that person for my former students and athletes.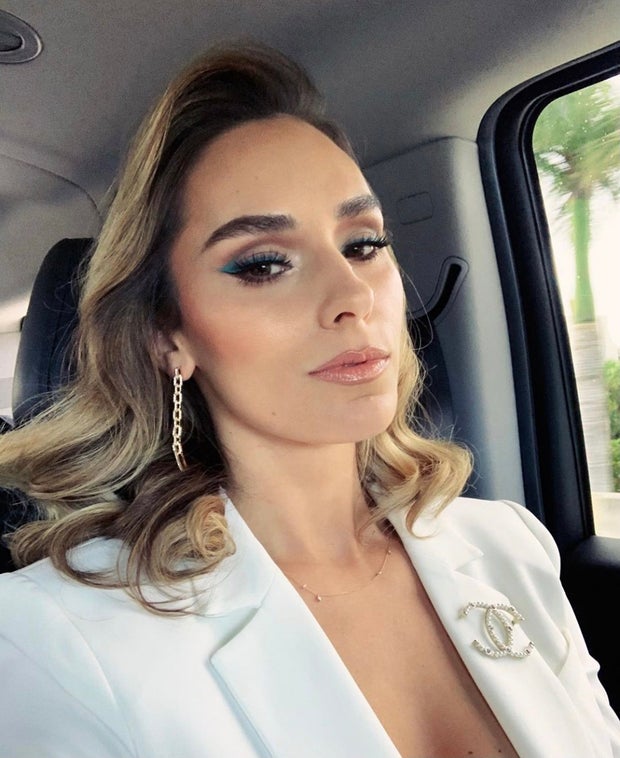 Photo by Nikki Sapp-Spoelstra
HC: As a former teacher with worldly knowledge on various subjects, what would you say was your favorite to teach?
NS: It's so hard to pick! I loved teaching English because I love literature and I love storytelling. I think a great storyteller can change how a young reader feels about literature. But alas, dance has my heart. There's something so special that can be communicated through choreography and music. I hate having to pick between the two, but dance is ultimately my favorite subject to teach.
HC: These days, parenting has taken a front-row seat in your life, how did your expectations of motherhood compare to reality?
NS: I really had no idea what to expect and I think that fear played a big role in my postpartum feelings. I'm not embarrassed to say that I had postpartum depression and anxiety after the birth of my first son. I think it's extremely important that this subject is spoken about. Fortunately, I had, and continue to have an incredible support system and was able to come out of that fog and really enjoy my new life as a mother. Motherhood is not easy. It can be stressful, hard and very lonely. But the pros definitely outweigh the cons, and I really love being a mom. It's truly the most difficult but most rewarding role of my life.
HC: Did you always know you wanted to be a mother?
NS: Honestly, I never really thought I wanted to have kids. I was actually terrified of having children. I felt like I was unqualified to have that kind of responsibility. But our fears aren't always real. My life experiences, all of the inside-work I've done on myself, and my love and compassion make me uniquely qualified for this role, and it's something I am eternally grateful for and never take for granted.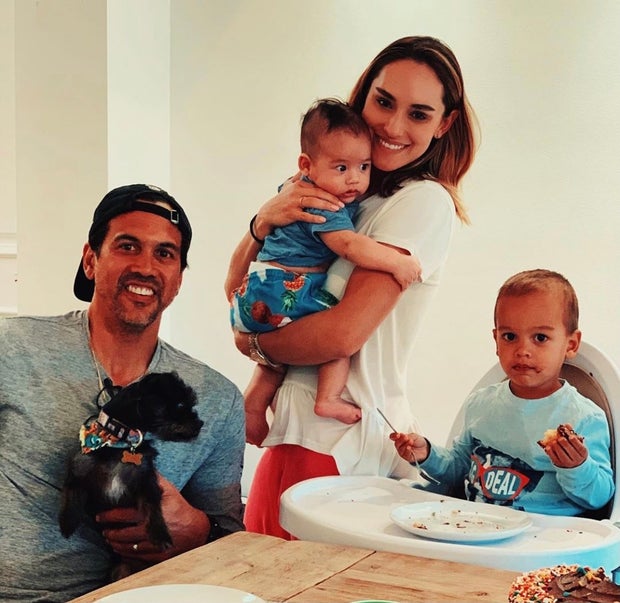 Photo by Nikki Sapp-Spoelstra
HC: As parents with a passion for their craft and careers have your children given any indication of following in your footsteps?
NS: Our youngest son is still so little (9 months old), but he is extremely active and will likely be walking any day now. Our 2 ½-year-old son is also very active - he loves to run, swim, kick the soccer ball, paddleboard and shoot baskets, but he also loves to read, dance, play with instruments and draw. I think this age is all about exploring their surroundings. 
HC: Aside from parenting and teaching, you're also involved with the Miami Learning Experience School.  How did you become involved with the nonprofit organization?
NS: I became involved with MLE while I was a teacher. The dance team I coached partnered up with the school's cheerleading team to host a dance clinic. Meanwhile, I sponsored the Art and Design club at the school, and the members made the costumes for the MLE fashion show fundraiser. I have since remained heavily involved and am the chair for their sponsorship and donations team.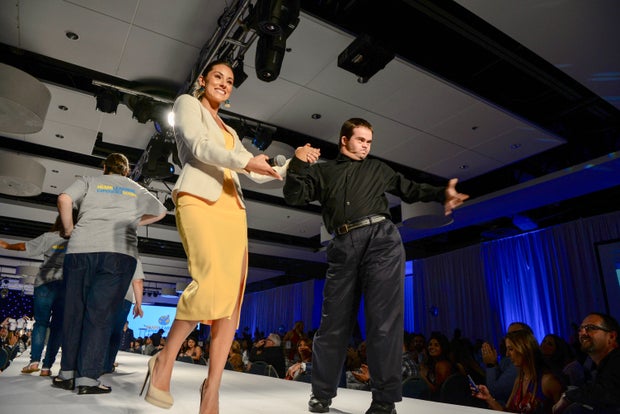 Photo by Mari Rey
HC: What has been the most rewarding part of working with the Miami Learning Experience School?
NS: The most rewarding part of working with MLE is the mutual joy. Life feels simple when I'm with the MLE students. I love making them smile and laugh. They are excited to learn and see people. They always ask about my family, and I've gotten to know theirs. I think it's really important for people to work with others who are different from themselves. Bringing joy to the MLE students has been an incredible gift in my life.
Want to see more HCFSU? Be sure to like us on Facebook and follow us on Instagram, Twitter, TikTok and Pinterest!