They say Machu Picchu is a sight to behold. Located in the Peruvian Andes Mountains at 7,972 feet above sea level, it is a symbol of the Inca Empire at the peak of its power; and I never got to see it.
My family and I had a plan for spring break 2020: fly to Peru, see Machu Picchu, eat tons of food, pet a llama and leave five days later to avoid any COVID-19 problems. But, two days into our trip, there was a major change of plans.
On March 15 at 8 p.m., the President of Peru declared a state of emergency. He said all foreigners had 24 hours to leave the country before the borders closed for a 15-day quarantine. My family and I had slept through this announcement because we went to bed early for our Machu Picchu trip the next day. We woke up at 5 a.m. the next morning to prepare for the day-long excursion only to have the tour manager meet us in our hotel lobby. He told us, "you need to leave the country by tonight or you will be stuck here." So, we scrambled for a way out.
Airline companies stopped flights at noon, buses were no longer running to other countries, and even taxis wouldn't take tourists anywhere. At 1 p.m., we gave up. We were stuck in Cusco, Peru for 15 days, and there was nothing we could do about it.
The streets that once overflowed with cars became deserted, and restaurants barred their windows. Police officers patrolled the Plaza De Armas (pictured above) and yelled at tourists to go back to their hotels. Residents were only allowed to leave their homes for groceries, and only one person was allowed to leave the building at a time. We were fortunate enough that our hotel manager let us stay for the duration of the quarantine. Others who stayed in hostels or even other hotels were kicked out into the street and told to find somewhere else to stay.
We developed a routine. Every day we would wake up and eat breakfast prepared by the hotel manager and her husband with the other hotel guests. After our bread and jelly breakfast, we would prepare to go to the grocery store. Equipped with a face mask, we always made sure to take a long way because it was our only excuse to leave the hotel. These treks consisted of avoiding police and armed military personnel and the feeling of constantly being watched. After getting back to the hotel, we would eat lunch and try calling the U.S. Embassy and the State Department or check the Facebook group with all of the Americans stuck in Peru.
What was ironic about this weird time was that the very government agencies that were supposed to protect us while abroad stopped taking our calls. Whenever we asked questions, they always gave us a couple of typical responses: "check the State Department website" or "we're working on it." We saw our fellow hotel guests from Brazil get flown out four days after the quarantine started, and we heard of other countries giving their citizens humanitarian flights back home almost immediately. In the Facebook group, American citizens were telling horror stories of entire hotels being quarantined and guarded by soldiers because someone there contracted the virus.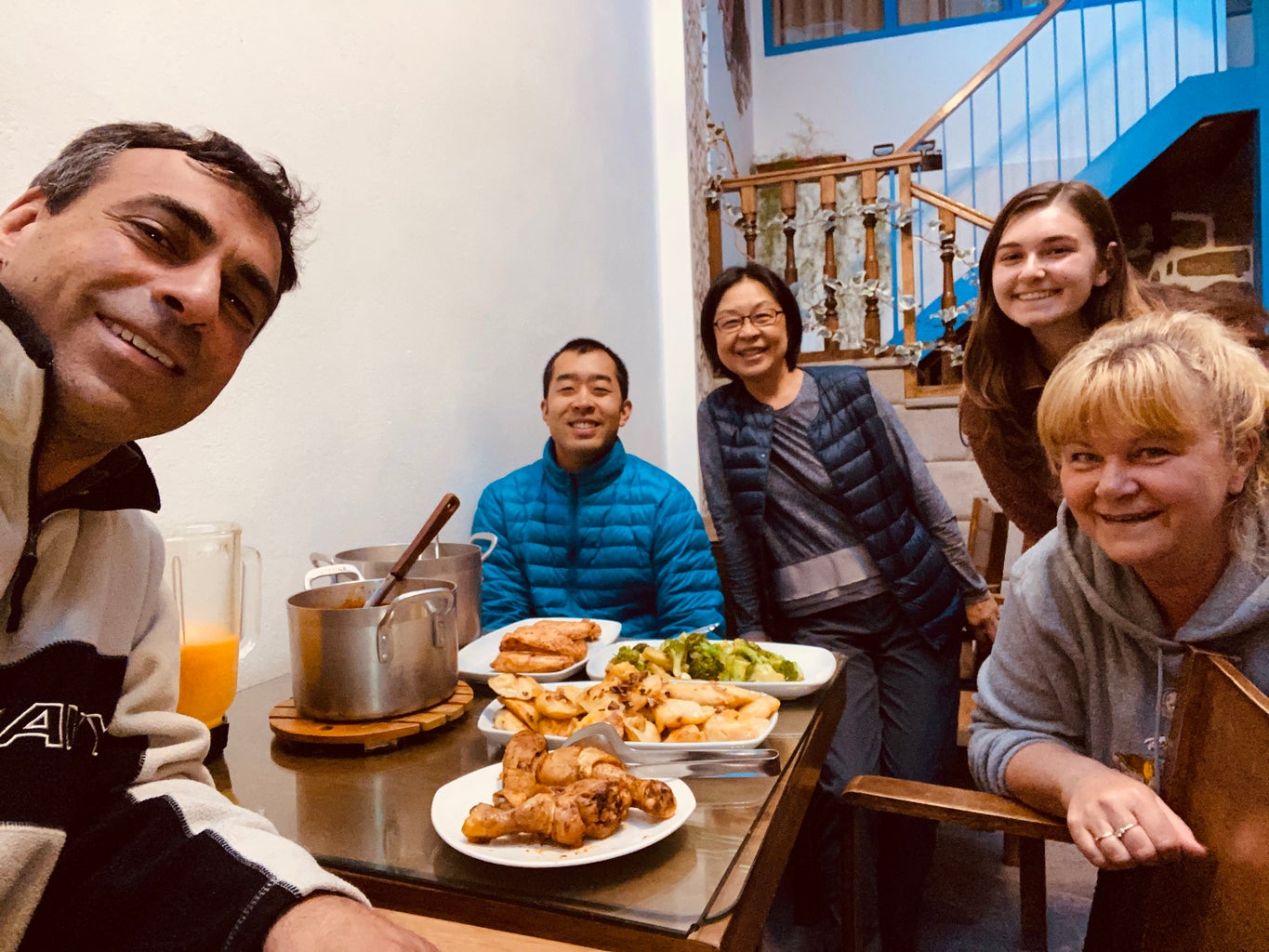 A week into quarantine, we got in the habit of cooking and eating dinner with the other hotel guests. There were only five of us left at that time, so eating together helped us stay sane in the small hotel. Every day we would tell funny stories and make smoothies with the fresh fruit from the market. Since the hotel manager let us use the tiny kitchen with only a few pots and pans, we got resourceful. At one point, my mom used an empty bottle of wine as a rolling pin to flatten the dough to make pierogi.
On March 26, five days before the borders were supposed to open, the Peruvian President notified the country that the quarantine would be extended to April 12. Borders were to remain closed, and even stricter regulations were put on people who wanted to leave their homes. We were Facetiming a family friend during his speech so she could translate what he was saying, but his message was loud and clear. We would be stuck for another 15 days.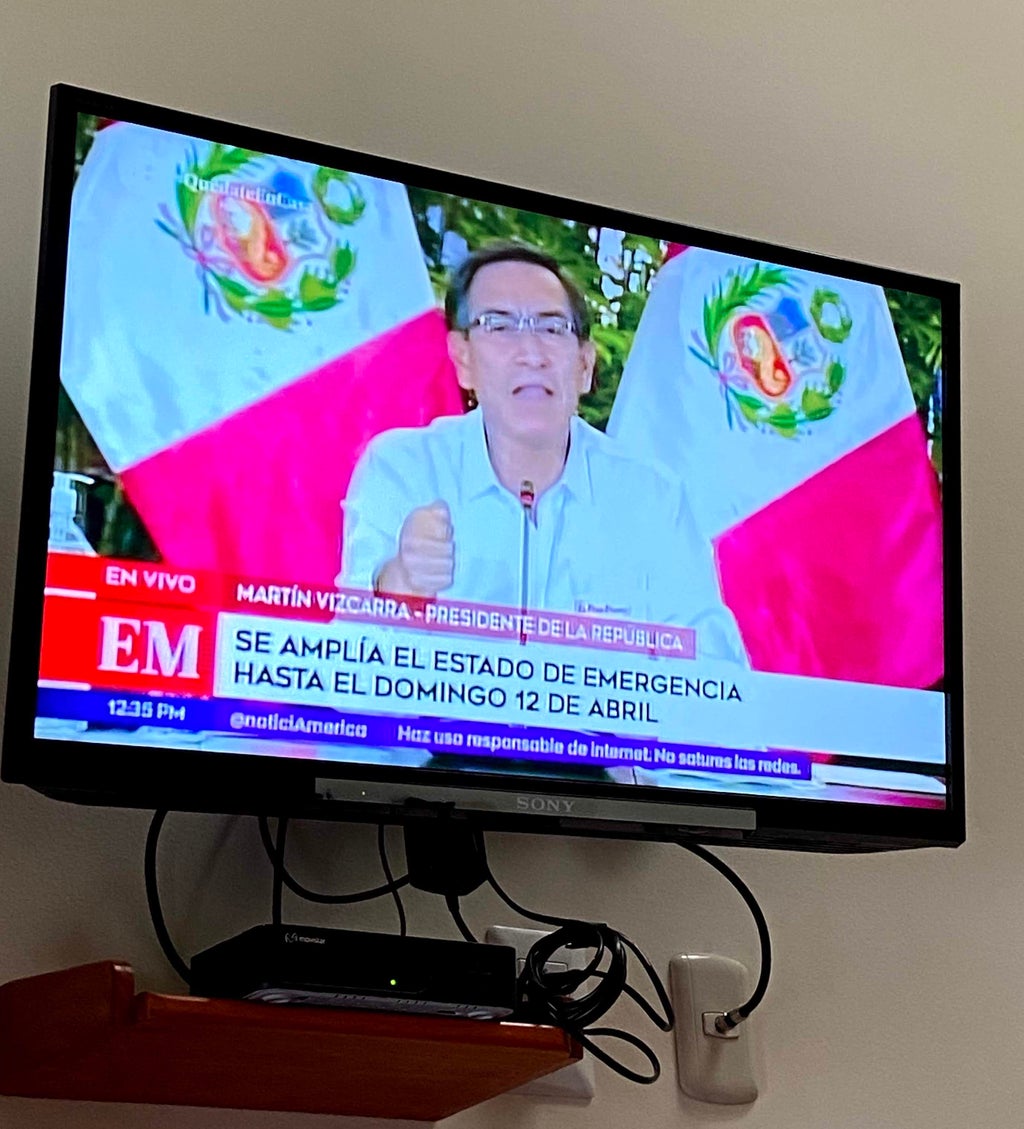 We had heard of some Americans getting flights back home, but we didn't know when and if we would be allowed on one. The night of the extension notice, my parents and I got emails saying that we were on the manifest for a flight to Miami the next day.
At 7 a.m. on March 27, we woke up and went to the meeting point to catch a bus to the airport. We stood in line for four hours to get inside the airport, had our temperatures taken, and then waited two hours to get to security. Eventually, we got on the plane and flew one hour from Cusco to Lima. Then we waited three hours while the plane was refueled, and, after that, flew five hours to Miami.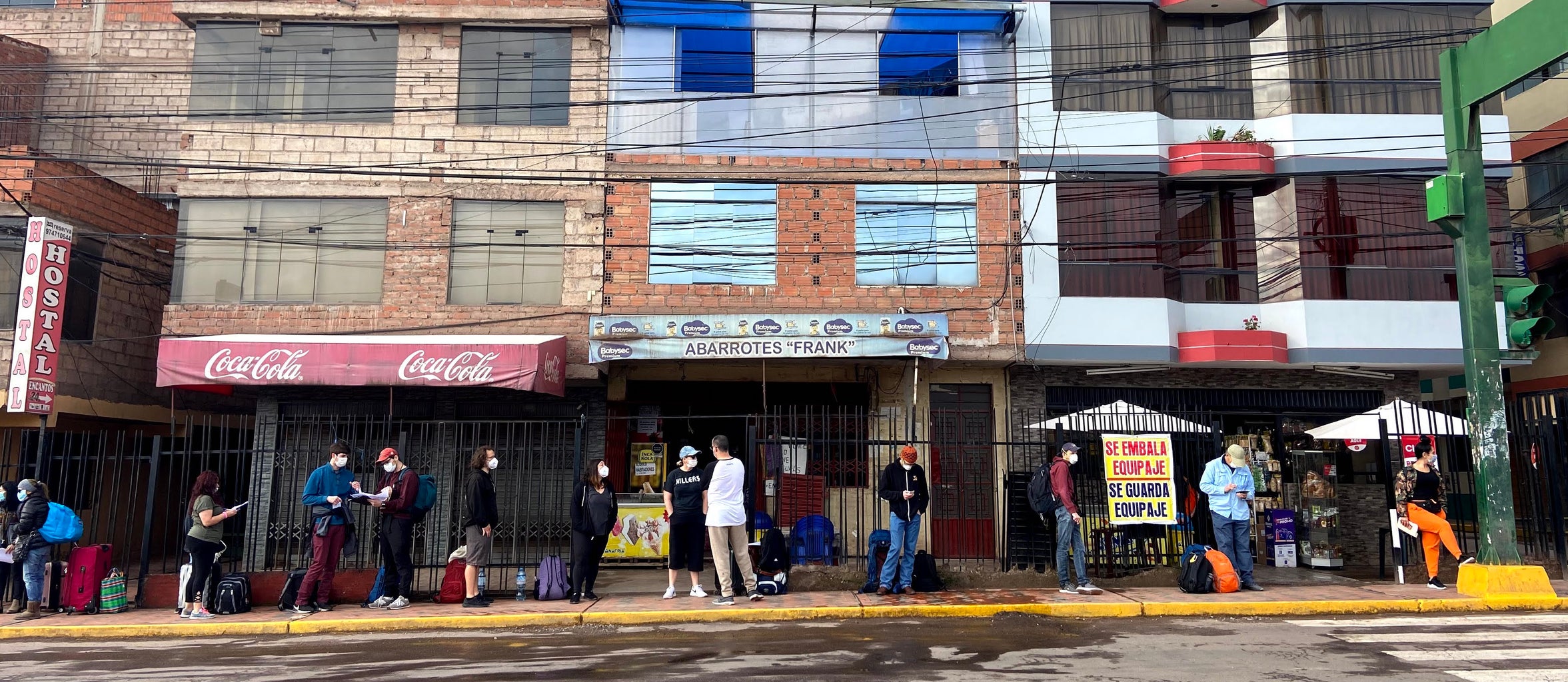 Recently, the President extended the quarantine again to April 26, and there are now sanctions that only allow certain genders to go grocery shopping on their assigned days. While my family and I were fortunate enough to make it back home, there are still American citizens stuck in Peru. Please keep all of these people in your minds and show them support during these dark times.
I'd like to take a moment to thank all of my friends, family and FSU faculty who supported me during this time. It's stressful times like these that show you who really cares about you, and I am fortunate enough to have received so much generosity from those in my life. From sending me funny TikToks to giving me extensions on large projects, I am extremely lucky to know such amazing people. From the bottom of my heart, thank you all so much and I can't wait to hug you when all of this is over.
Want to see more HCFSU? Be sure to like us on Facebook and follow us on Instagram, Twitter and Pinterest!