Hannah Masten is a motivated and inspiring creative. As the President of Her Campus at Florida State University (HCFSU), she has cultivated a culture of positivity, dedication and authenticity.
Her Campus (HC): Tell us about yourself and your position within HCFSU.
Hannah Masten (HM): Hi! I'm Hannah and I'm studying marketing at FSU. I joined Her Campus FSU during my second semester of college.
While in the chapter, I've held many different leadership roles, which led me to my current position as President and Campus Correspondent (CC). With the help of my lovely co-CC, Lauren Martin, I oversee the publication and community of the Her Campus chapter at Florida State. As president, I am responsible for managing recruitment, events and social media teams, while Lauren oversees our writers and editors. Together, we strategize innovative ways to advance our publication and host weekly meetings with our teams.
HC: How has Her Campus shaped your plans for the future?
HM: I contribute a lot of who I am to Her Campus. During my freshman year, I felt lost: I wasn't set on a major, didn't have many friends and was overwhelmed by FSU's huge campus. While searching for a place to find all of those things, I stumbled across HCFSU. At my first meeting, I was blown away by the opportunities available to students in the chapter.
I knew I wanted to get more involved, so I applied to join the social team, and the rest is history. After three years with the HCFSU social team, I've developed a strong passion for social media and digital marketing, which is ultimately the career path I am looking to pursue.
HC: What's your biggest career goal? How has Her Campus inspired you?
HM: My biggest career goal is to work for a company (or maybe start my own) that gives back to their employees and local communities.
I love the confidence Her Campus instills in each of their chapter members. It would be really incredible to have the experience to lead a team of other young professionals and help them grow in the business world. It has been really rewarding as President to help other talented women at FSU grow professionally.
HC: Describe your work with Her Campus Nationals!
HM: In Spring of 2020, I interned for Her Campus Media (HCM) as an Influencer/Community Management Intern. Her Campus Media is the parent company of InfluenceHer Collective, a community of 5,000 plus social media creators and influencers. My main responsibilities were managing social media platforms and assisting with recruitment.
After running socials for HCFSU, it was exciting to work at a larger scale on the IHC Instagram that was nearing 10,000 followers at the time. I learned a lot about the company and influencer marketing, which quickly became one of my favorite elements of digital marketing.
My favorite part of the position, however, was the amazing team I worked with. Similar to the community we try to create in our chapter here at FSU, HCM is run by inspiring, motivated and bold women who are changing the media industry. It was amazing to play a role in their community.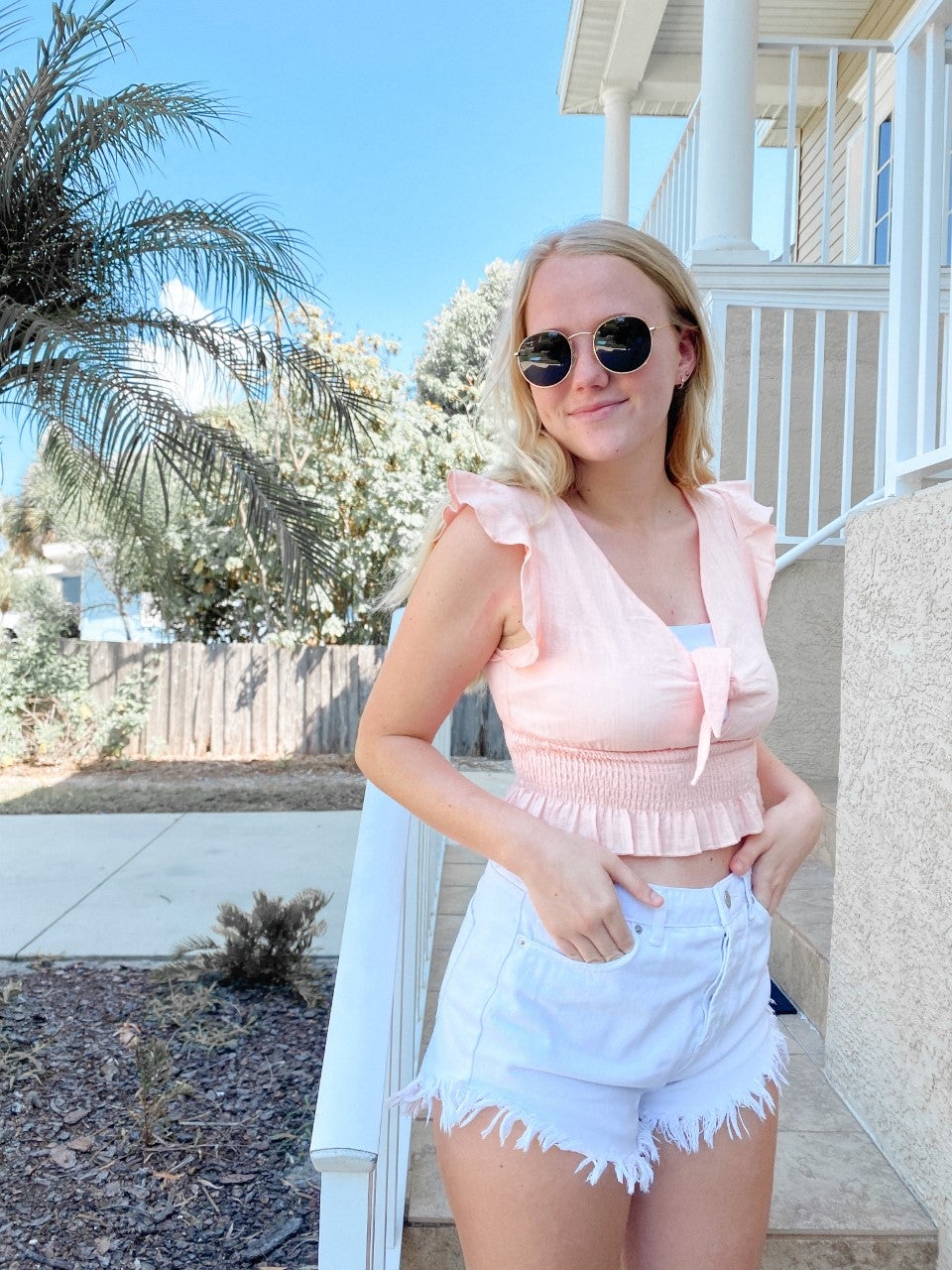 HC: How was your career life impacted by COVID-19?
HM: As we know, COVID-19 had devastating impacts on businesses, which affected job opportunities and limited previous possibilities for professional growth.
I was lucky enough to be working remotely pre-pandemic, which allowed me to finish my internship smoothly and transition into another remote position in early pandemic times.
I'd say the biggest way COVID affected my career is through my position as HCFSU President. A huge portion of this role is leadership; I have definitely grown as a leader, but I feel like I missed out on a lot of the exciting parts of the position like planning/hosting large events and bonding with my team in-person. To look on the bright side, though, this year has really taught me to be adaptable and learn how to accomplish those things virtually.
HC: Talk to us about your past internships!
HM: As I mentioned before, I interned for Her Campus Media last Spring.
Before that, I was eager to get experience and reached out to some of the local businesses in my hometown to help manage their social medias. If you're interested in working in social media and don't know where to get started, I highly recommend helping local small businesses. It's extremely rewarding and a great way to a great experience.
In these positions, I worked as a Social Media Intern and a Photography Intern where I learned about how dynamic each social media platform is and how to shoot content, edit photos and meet deadlines. I think these positions were a great foundation for my work at InfluenceHer Collective.
After IHC, I was hired as a Campaign Manager at NeoReach, an influencer marketing company where I helped manage Influencer Marketing Campaigns. I loved this role because I learned so much about start-to-finish campaign management from outreach to contracting to managing a budget and reporting on campaign analytics. This position confirmed my passion for working with influencers and developing campaign strategies!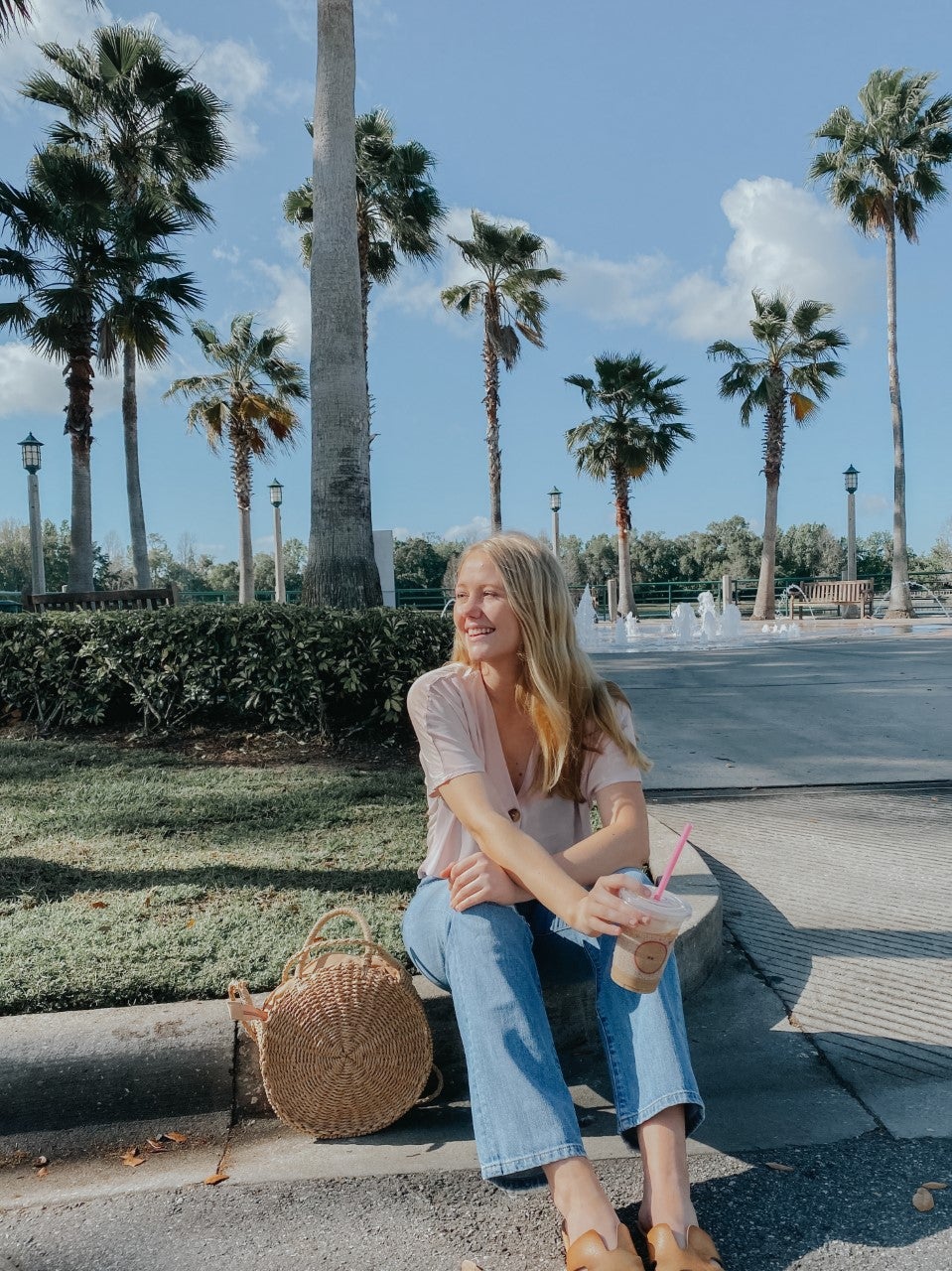 HC: What do you do in your daily life to make your dreams a reality?
HM: At HCFSU, we always preach hustle culture and turning dreams into reality. While slightly cliché, I honestly believe we are capable of accomplishing anything we put our minds to. While certainly a difficult process, I think developing confidence in myself as a leader and as a marketing professional is what allowed me to accomplish what I have in my college years.
In other words, I live by "faking it 'till you make it." It's important to remember each experience that led you to where you are and how they have shaped you.
At the end of the day, it all comes down to one statement: life is a learning process. Every mistake you make leads you to a better version of yourself!
You can find Hannah on Instagram here.
Want to see more HCFSU? Be sure to like us on Facebook and follow us on Instagram, Twitter, TikTok, Youtube and Pinterest!