How Listening to Podcasts for One Year Changed My Life
The purple apple podcast logo is an application that I never thought I'd click on. The app had been in my "Extras" folder on my iPhone for years. The day that I opened the app is the day that my life was changed forever.
Podcasts are one of the most interesting and intimate forms of media today. Although videos have a similar concept, they miss one key factor. You don't have to sit in front of a screen for hours on end, possibly harming your eyes. Podcasts can be listened to while you're cooking, working out or even driving. The possibilities are endless. I've listened to podcasts almost every day for a year and I can't imagine my life without them.
I often find myself listening to podcasts first thing in the morning or when I am walking to class. Popping in my headphones and being able to escape the hustle and bustle of the world, all while bettering myself allows me to be entertained while also acquiring education.
Every day that I listen, my mind is stimulated as intelligent conversations flow through my ears. Whether it is a motivational message or just a conversation, it seems as though I leave every listen with a key message that I somehow incorporate into my life. With podcasts being solely audio, many podcasters share their personal thoughts, often more personal than it would be over video. This more personal aspect is unique to podcasts. Influencer Danielle Carolan, of Gals on the Go, says that she feels more comfortable sharing more intimate details of her life because she feels as though she is having a conversation with her friend.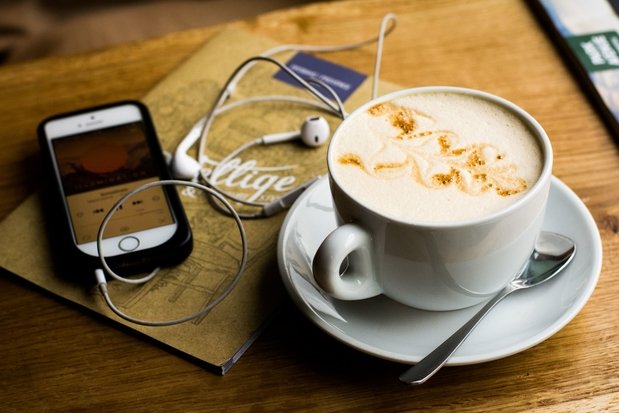 Courtesy: Juja Han  
Listening to highly educated individuals talk about their craft allows me to gain information that I can't get anywhere else. There are podcasts for everyone from all walks of life. Being able to listen in on conversations between people who are similar to you or people that inspire you sometimes can give you the validation that you didn't even know you needed. Podcasts help me realize that I am not alone in my thoughts and feelings. The people that you see online that have the "perfect life" at times can go through very similar thoughts and feelings to me and you.
Most podcasts are free and if you have an iPhone, the podcast app is already on your phone. If not, podcasts can be listened to on Spotify, Overcast, Pocket Cast or others.
Here is a list of the podcasts I am currently listening to. The list changes every day as I discover more podcast shows that I have a connection to. Tap on your app of choice and get to listening!
College
Hopped off the Plane's Podcast
Lifestyle
The Skinny Confidential Him and Her Podcast
I Love You So Much With Kenzie Elizabeth
Fun
Pretty Basic With Alisha Marie and Remi Cruz
Want to see more HCFSU? Be sure to like us on Facebook and follow us on Instagram, Twitter and Pinterest!