Last semester, I began a search for the cutest rooms of students from Florida State. I visited eight rooms in the fall, and I was blown away! It was crazy to see how those ladies transformed their space to make it their own. It was super inspiring to hear the inspiration and stories behind how their rooms became their homes. Every space was a true reflection of each girl that none of the rooms looked alike at all. This semester, I'm continuing my search and I have to say, my first two blew me away!
Apartment: Tawnie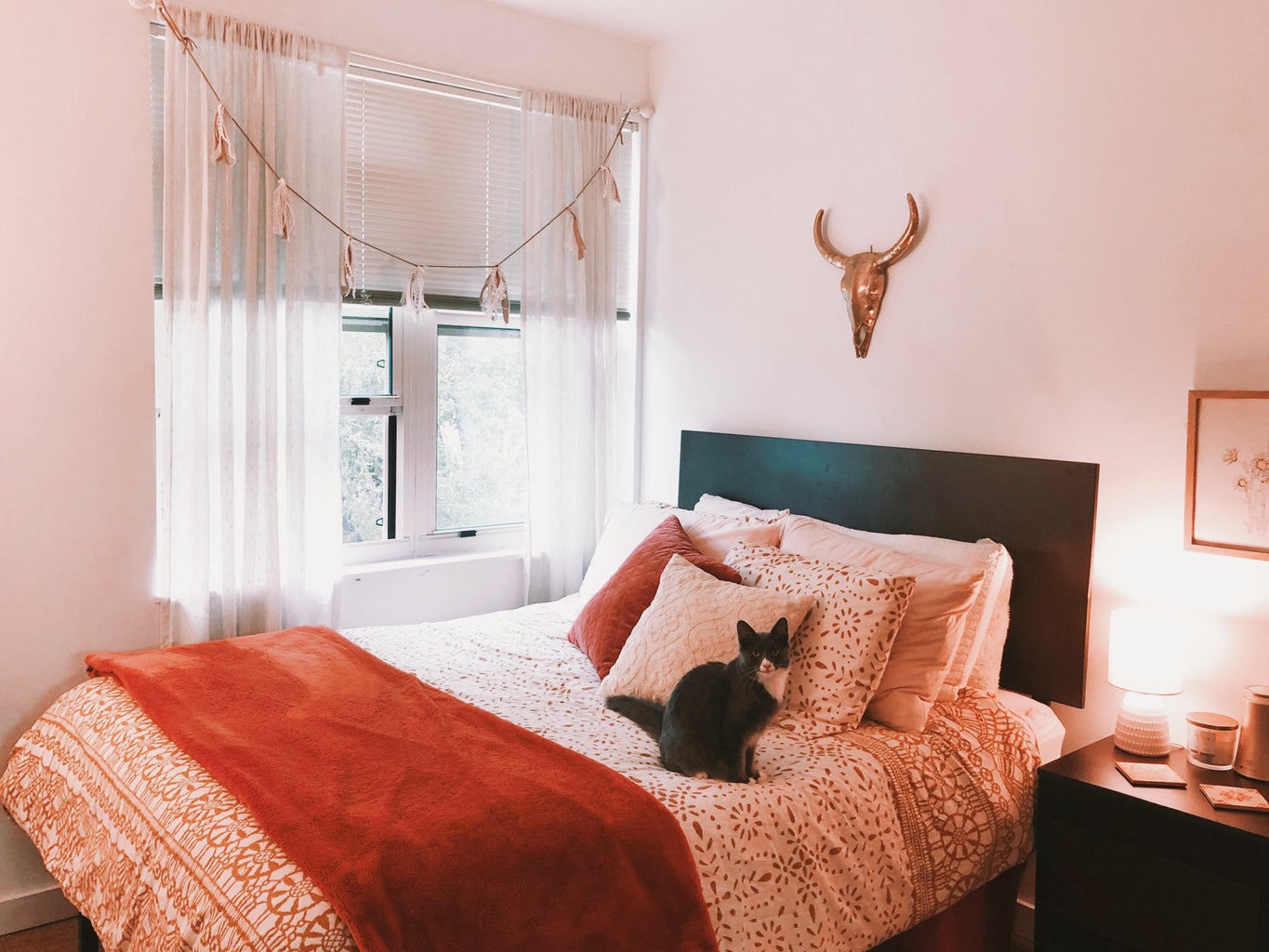 Tawnie is a senior majoring in editing, writing, and media. She's also the social media director for Her Campus at FSU! Asking what her design inspiration was, Tawnie immediately mentioned Pinterest as her go-to, but she wanted a space that would completely be her own. Tawnie grew up sharing a bedroom and then coming to college, she of course had roommates, so her room is the only place that can reflect herself 100%. When trying to gather some inspiration when deciding to move out of a dorm, she looked to an influencer on Instagram, @amberfillerup. Tawnie used her account and home as inspiration because she loved the earthy warm tones mixed into her eclectic design. Tawnie has emulated the use of warm tones in her room to really make it feel like her home away from home. She mentioned to me that her childhood home has always made use of warm tones, even the walls are beautiful shades of yellow and orange. Tawnie also noted that her childhood home was never fully decluttered, as her parents always had drawings and pictures on her kitchen cabinets. This translated to her apartment because now she puts up meaningful drawings and such on her walls, especially above her desk.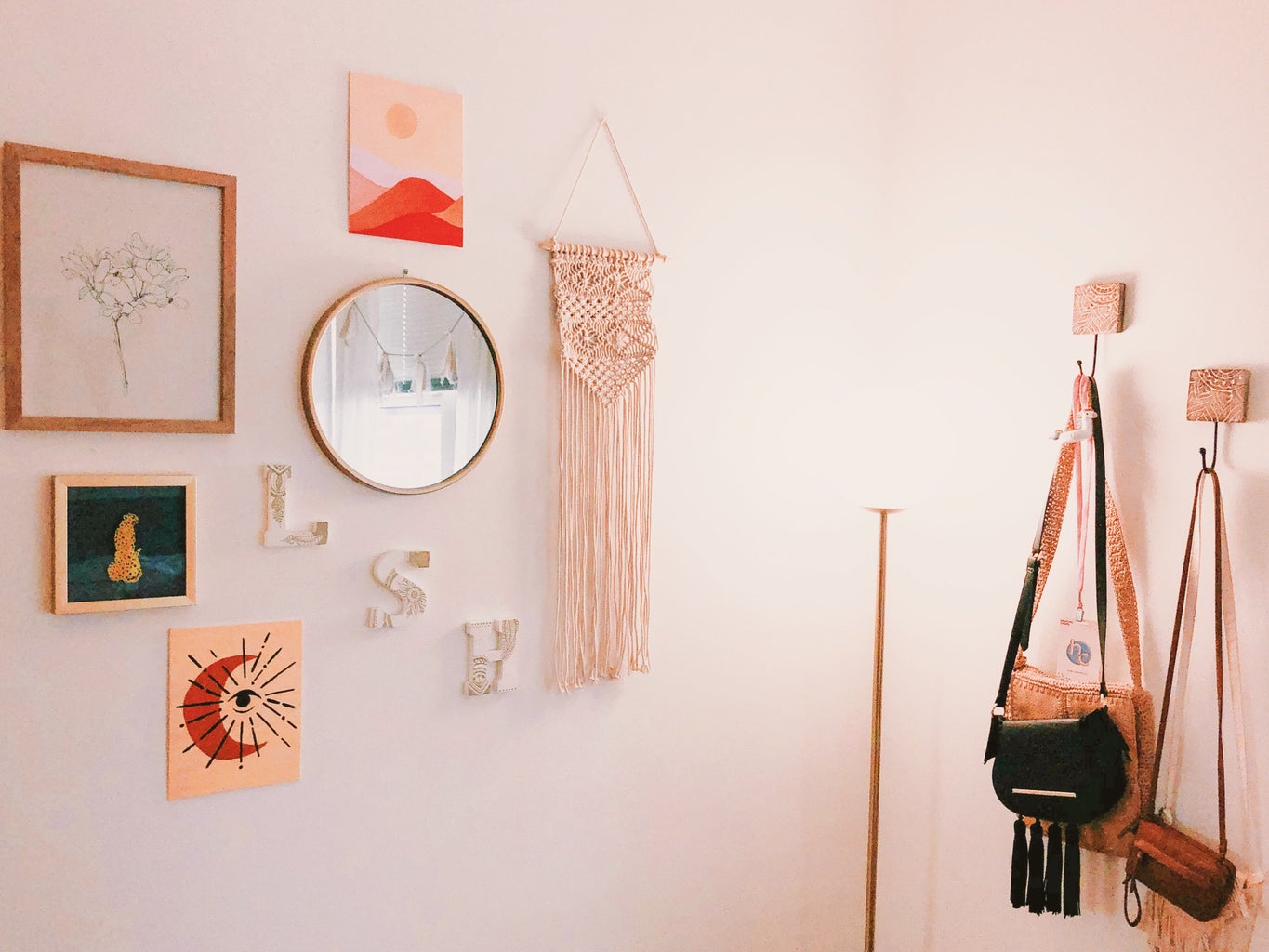 Being a college student who decorated her room on a budget, I had to ask Tawnie if she had the same experience. She quickly answered with, "For sure! I bought everything myself, so I definitely had to ball on a budget." Her technique? Patiently bargain shopping! The moment Tawnie knew she'd be moving into an apartment, she slowly began to hoard pieces from sales, until it was time to move in. The places she'd go to the most? Amazon and Marshalls for affordable pieces, but she would also go to Urban Outfitters staking out the sale section. Tawnie said on a good day, Urban could be a "gold mine." Lastly, I asked what her favorite piece was and Tawnie looked to her coasters. She had bought these at a flea market on a trip to sunny California. Seeing the coasters, she knew she had to have them since they matched her bedspread perfectly! Not only are they super cute, but also practical since one of her pet peeves is drink condensation on her nightstand. Looking over from her bed at her coasters, the memories flood back from her trip.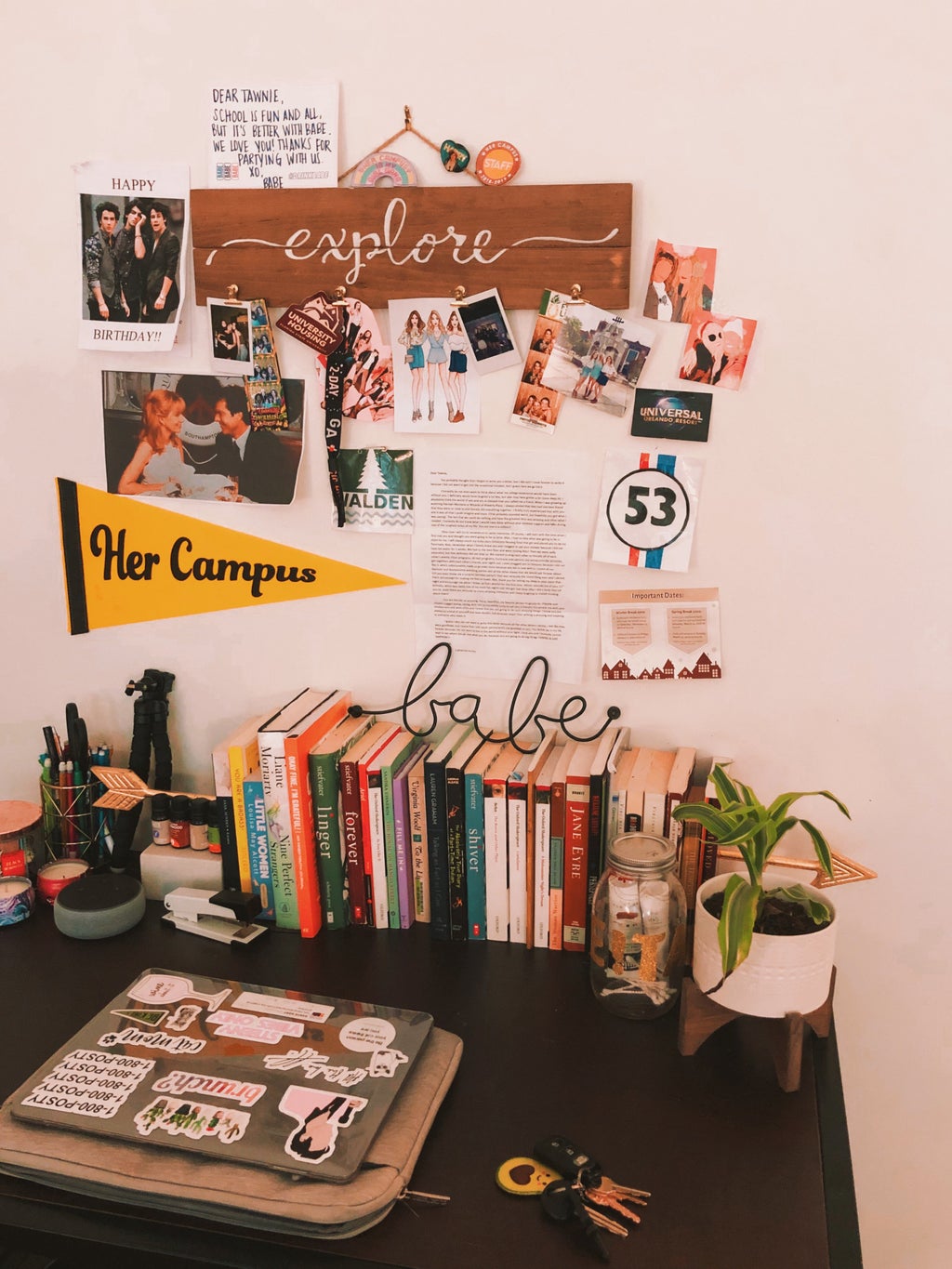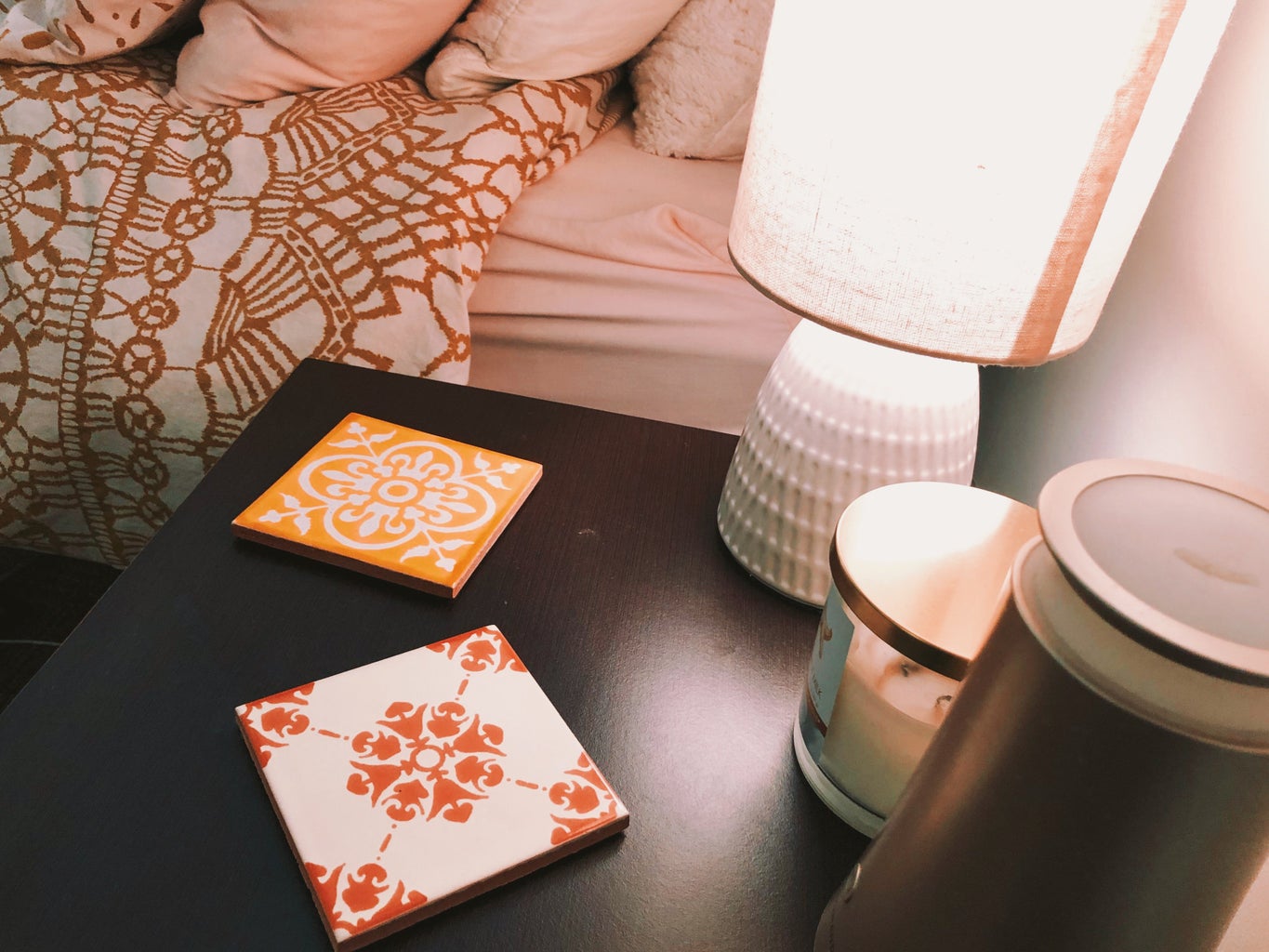 Apartment: Ingrid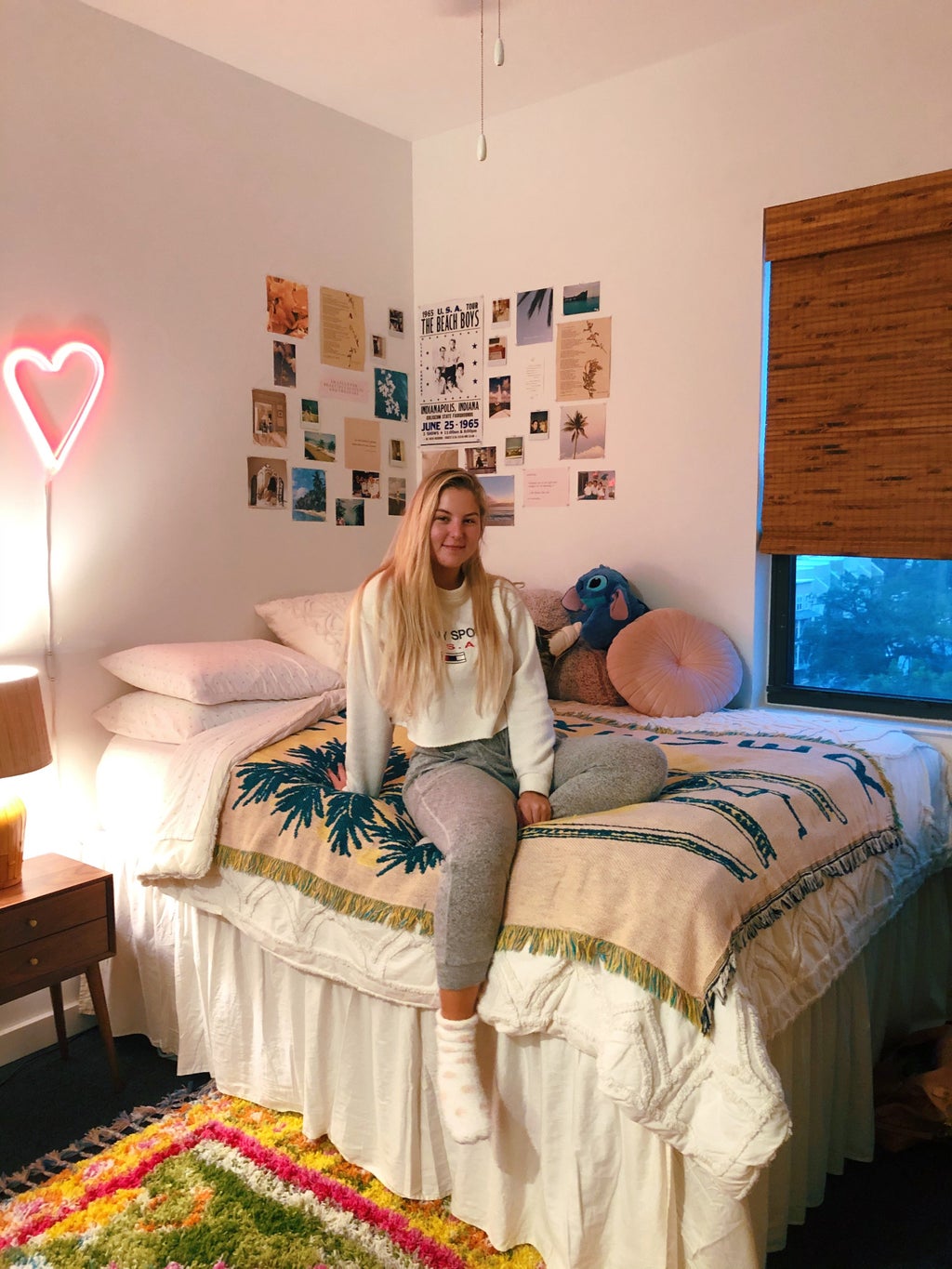 Ingrid is a junior majoring in creative writing, with minors in film studies and communications. When looking for inspiration, Ingrid looked to one of the places she cherishes the most, the Bahamas. She has traveled there with her father ever since she was little and truly considers it her home away from home. With the Bahamas in mind, she brought some beachy looks and tropical flair to her Tallahassee apartment. Ingrid has managed to merge these aspects with elements of mid-century modern design from her mom, as well as hints of a vintage feel from herself. In order to bring the tropics to her, Ingrid put up a leafy wallpaper and made sure to incorporate bright colors with her bedspread and area rug. She even went a step further by taking out the desk and window shade that came with her room, switching them out with beautiful pieces of her own. These extra pieces added a contrast that was perfect for her vision.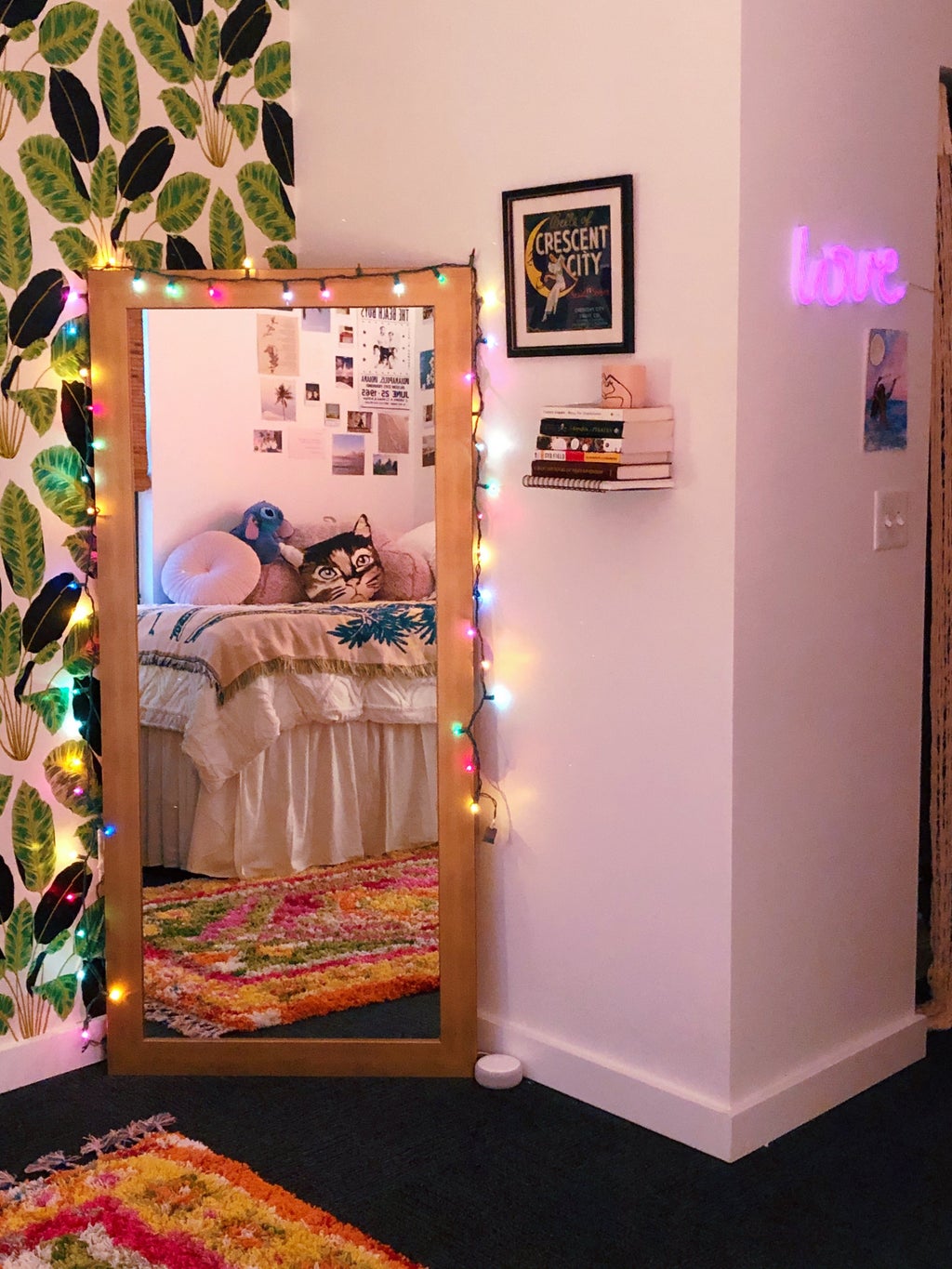 When asking if she was taking a budget into consideration, Ingrid said not necessarily. She credits her mom's passion for everything interior design. They splurged on a few items, like her mirror, but Ingrid considers these investment pieces since she plans to keep them for a long time. Where did she snag these tropical pieces? She credits Target for the faux plants, while her bedding and other stuff are from Urban Outfitters. Besides that, she shopped at Wayfair often, and the wallpaper? Home Depot! She said that initially she didn't get enough, but when she went back, they were all sold out! She later found out this was due to the exact same wallpaper being used on Queer Eye! Lastly, I asked what her favorite piece was, and Ingrid said she couldn't pin down just one piece. Her favorite area, however, is the photo collage she formed on top of her bed. Ingrid said this collage is the perfect representation of who she is and her aesthetic, while tying in those precious memories.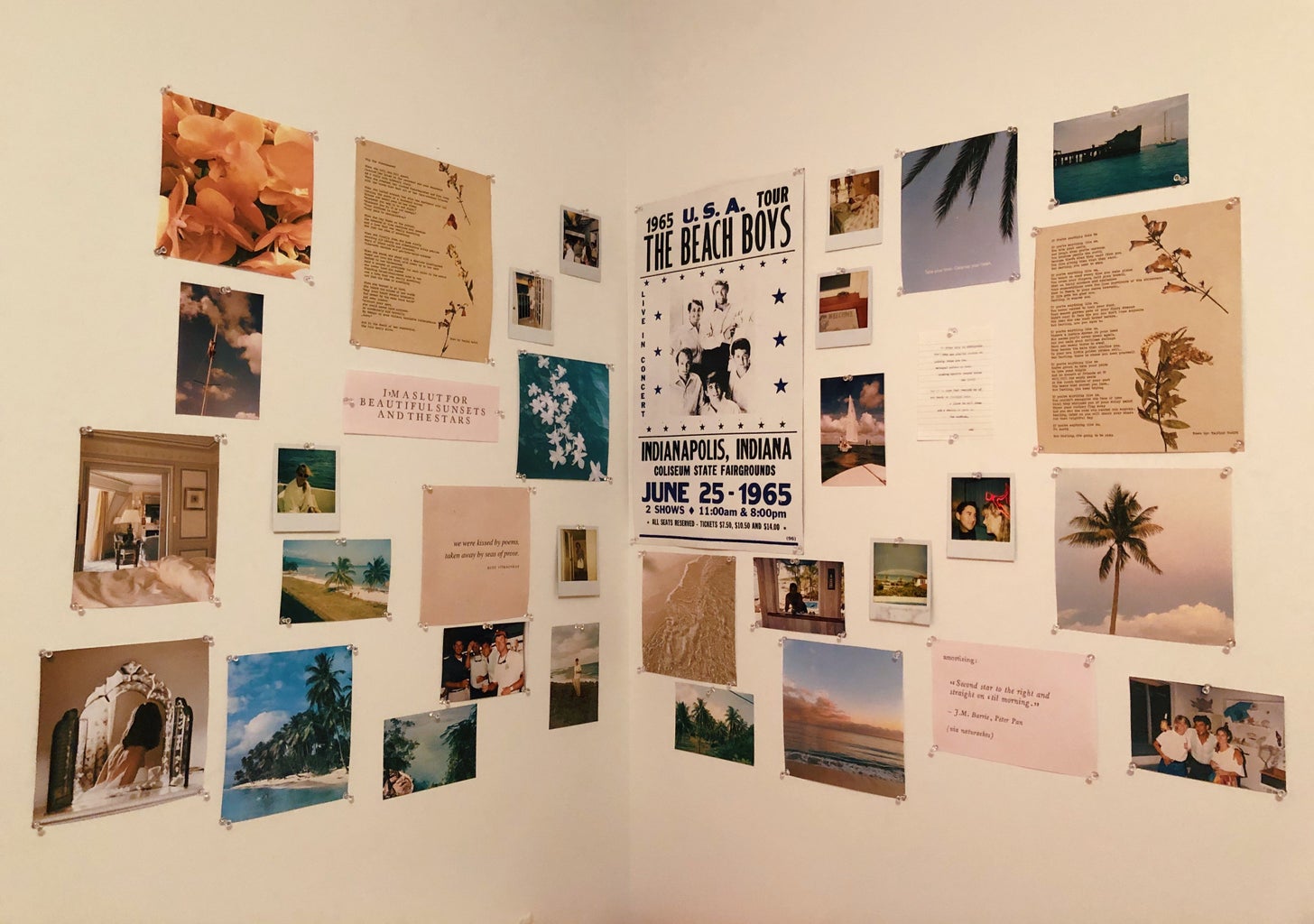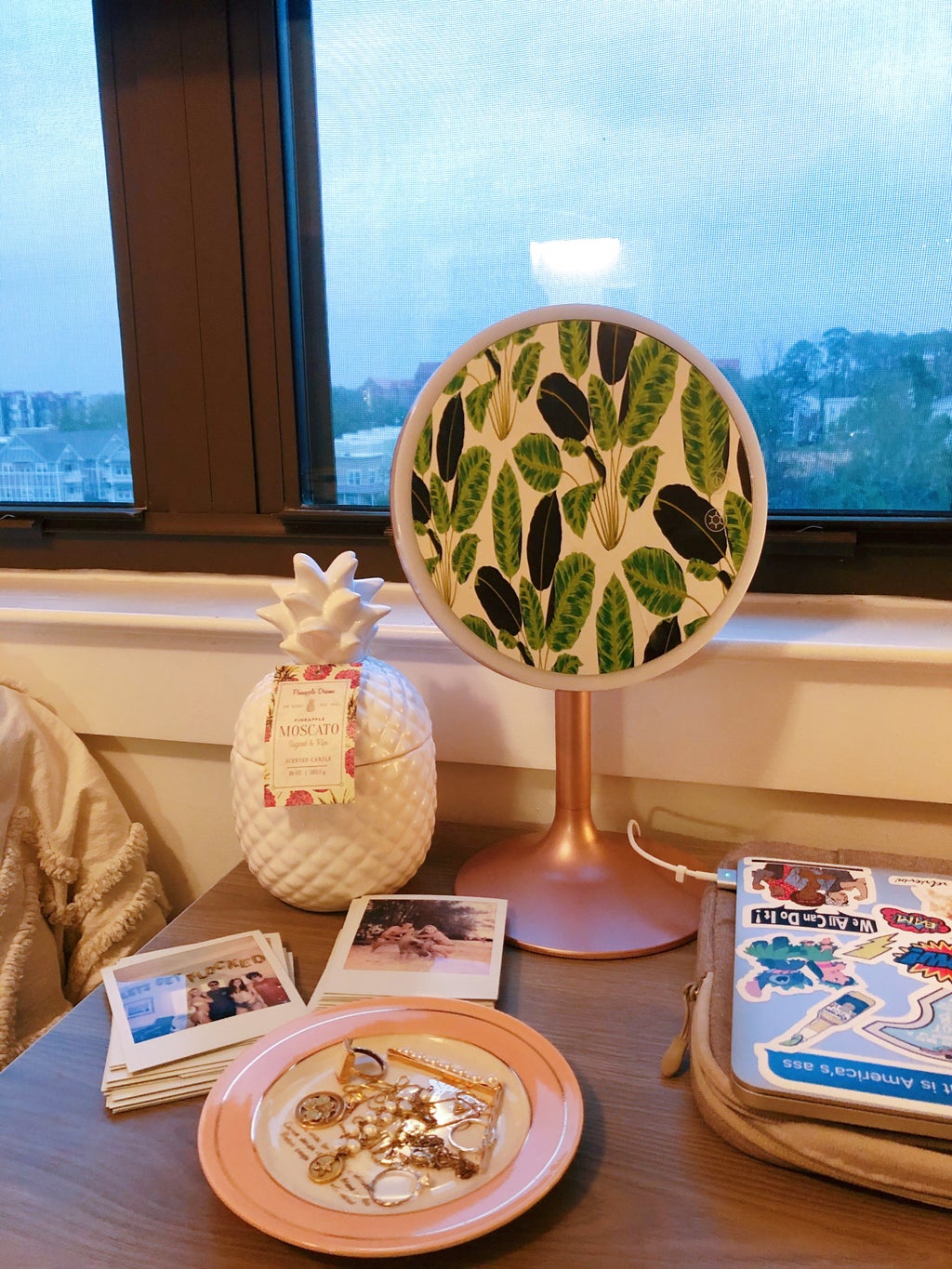 Tawnie and Ingrid managed to transform their dull apartments into these beautiful spaces. I was in awe the whole time! What inspired me the most was how both managed to make their spaces a true home away from home, no matter the distance. I'm already excited to see the next two spaces!
Want to see more HCFSU? Be sure to like us on Facebook and follow us on Instagram, Twitter and Pinterest!