A Guide to Effective Time Management at Home
As schools across the nation close their doors for the remainder of the semester, students are relocating their educations online. Self-quarantining while maintaining full-time status means leaving our friends, apartments, and lifestyles; many zoom memes and, in my case, a mild existential crisis. This change has left students questioning and will continue to influence the ways we use (or misuse) our time. Because of this transition, I have compiled some of the tips that have helped me adjust to online learning and give this period of self-isolation a purpose.
Stick to a Schedule
Making and sticking to a weekday schedule will help you maintain your workload and your sanity. In creating your schedule, I suggest composing a list of important dates and deadlines, school and work assignments, as well as personal responsibilities and prioritizing them by date and amount of time they may take. On a typical weekday, I wake up at 10 a.m., proceed with my morning routine (which I'll talk about later), do a 30-minute workout, "attend" classes and do necessary work, go for a run or walk, take a drive with my family, destress with my night-time routine, and go to bed no later than 2 a.m. Though having a set schedule each day can seem monotonous, I try to mix it up by switching locations, providing buffer time between tasks, and giving myself incentives to complete these tasks.
Balance Your Days
Balancing time spent focusing on school, preserving and improving your mental and physical health, spending quality time with your family, and maintaining a healthy social life from home are imperative in successfully self-isolating. This balance will help you focus on what's important and will keep you motivated and working towards your goals, despite the circumstances. I make it a point to "attend" classes at their "physical" times on weekdays, complete my most important tasks in the morning, go for a run or walk and workout, make and eat healthy meals with my family, and connect with my friends each and every day.
Keep Track of Your Time
Being intentional with what you are spending your time doing is the most important step in refocusing this time into yourself. I try not to spend every moment plugged in and avoid certain forms of social media (especially Tik Tok after midnight). Limiting the amount of time you spend online (including doing school work) and setting time limits for tasks will not only limit procrastination but also allow you to allot time for the things that matter most, like your mental and physical health or schoolwork. After taking stock of the time I spend on nonessential tasks, I am better able to prevent distractions and stay more focused.
Make a To-Do List
Not only will making a daily to-do list allow you to track the progress of goals and projects, but it also reduces any stress associated with remembering tasks, dates and deadlines; and highlights what you have already achieved to keep you moving forward. Creating to-do lists has become a feature of my night-time routine, which allows me to plan ahead and gives me an idea of what my day will look like before it even starts. Personally, I make daily, weekly and yearly to-do lists of things I want to accomplish so I can better track my growth.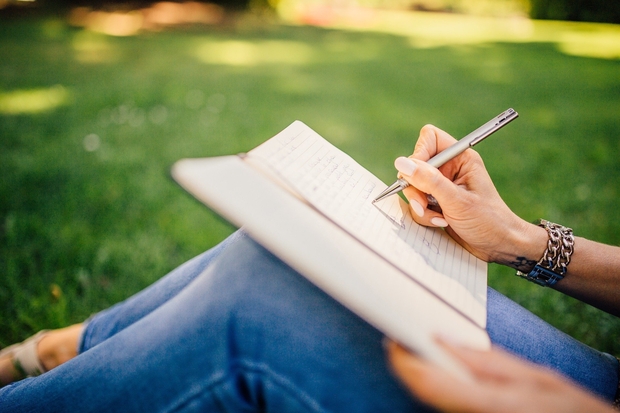 Establish Morning and Night-Time Routines
Establishing functional morning and night-time routines are ESSENTIAL in maintaining your day-to-day normal. My morning routine consists of waking up (I'm not a morning person), a morning meditation, taking my supplements with lemon water, listening to a podcast or reading a book outside, and doing a workout, whether its yoga or cardio. This allows me to start my day off right and sets the tone for what's to come. After a long day of digital lectures and remote work, I destress through my night-time routine, which consists of watching a show or movie with my family, showering and skincare, drinking a cup of tea, making my to-do list for the following day, and, of course, going to bed (I'm a self-proclaimed night owl).
I know that this process will be difficult and that many are struggling to transition to their new digital normal, but we're still in this together. It may be easier said than done, but I plan on using this time to improve my health, appreciate my family, and accomplish tasks that I've been putting off. Our college experiences WILL move forward, despite this pandemic.
Want to see more HCFSU? Be sure to like us on Facebook and follow us on Instagram, Twitter and Pinterest!