The country has been social distancing for a few weeks now. It's the most proactive thing that the average citizen can do to help combat the spread of the novel Coronavirus, COVID-19. Life everywhere seems to have come to a standstill. The Pope has held prayer in a completely empty St. Peter's Square, major music festivals and movie premieres have been postponed indefinitely and typically bustling streets in the most populated cities in the world have become ghost towns.
Especially pertinent to Florida State University's little bubble in the world have been the multiple campus closures across the country. Universities from FSU to Harvard have sent their students home to comply with social distancing measures, and classes have moved to various online platforms for the rest of the spring semester. Now, with Governor Ron DeSantis' statewide stay at home order, both university business operations and student life has all but ceased on-campus.
It's been a struggle for students everywhere to feel motivated to finish the semester strong when half a semester of activities and goals have been postponed or even cancelled. However, organizations and student clubs at Florida State have been staying busy converting their programming to accessible, online options to help students #FinishStrongFSU. Here's a look into how they've been staying connected to campus through social distancing.
FSU Campus Recreation is one of many organizations on campus making use of the video conferencing program, Zoom, to continue reaching out to the Florida State community. From yoga in the morning to Pilates and dance in the evening, students can tune into virtual Zoom classes to keep up with their fitness goals throughout the rest of the semester while stuck at home. Campus Rec has also included Q & A forums, weekly challenges and hangout sessions in their online programming. To stay up to date with all their plans for the rest of the semester, check out their Active Anywhere resource page.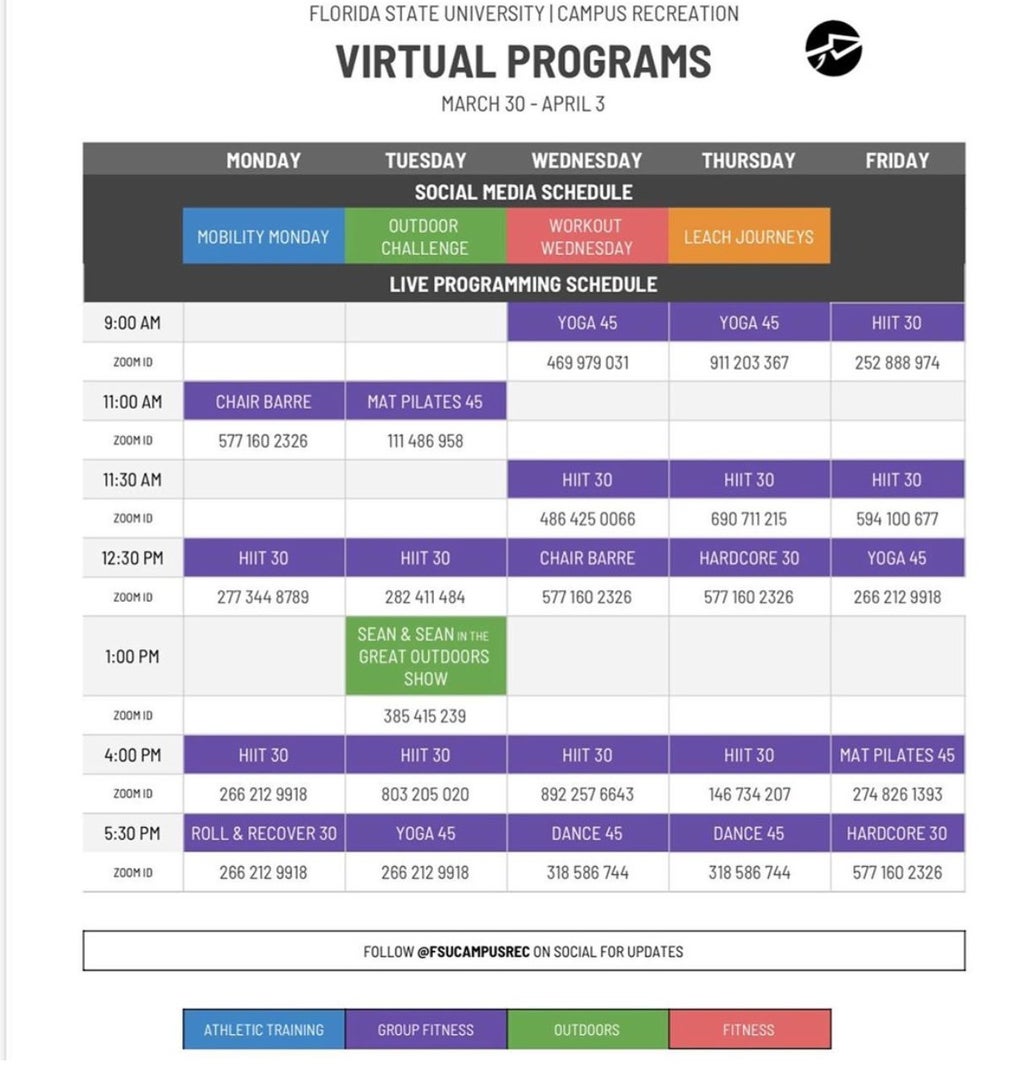 FSU student staples such as the ACE Learning Studio, the University Counseling Center and the Career Center have all rolled out virtual versions of their resources for students throughout this period of remote learning. Students are able to join daily counseling workshops on Zoom, the virtual career fair and even online tutoring. Multiple colleges at FSU as well as the Division of Student Affairs have consistently been sharing information about how to access these as well as multiple other resources that students would typically have easy access to only steps away while on campus.
And, of course, social media can't go unmentioned. University organizations such as Homecoming, the Honors Program and SGA agencies alongside their affiliates have all taken to social media to continue reaching out to the student body. You've probably seen the bingo challenges, the Instagram Live broadcasts and club member "takeovers." All are part of the new, innovative campus-wide campaigns from organizations of all kinds to continue programming and staying engaged with the student body. The Vietnamese Student Association (VSA), for example, has turned to virtual iMessage Olympics as a social distancing version of the long-awaited VSA Olympics that was supposed to happen this April in South Carolina.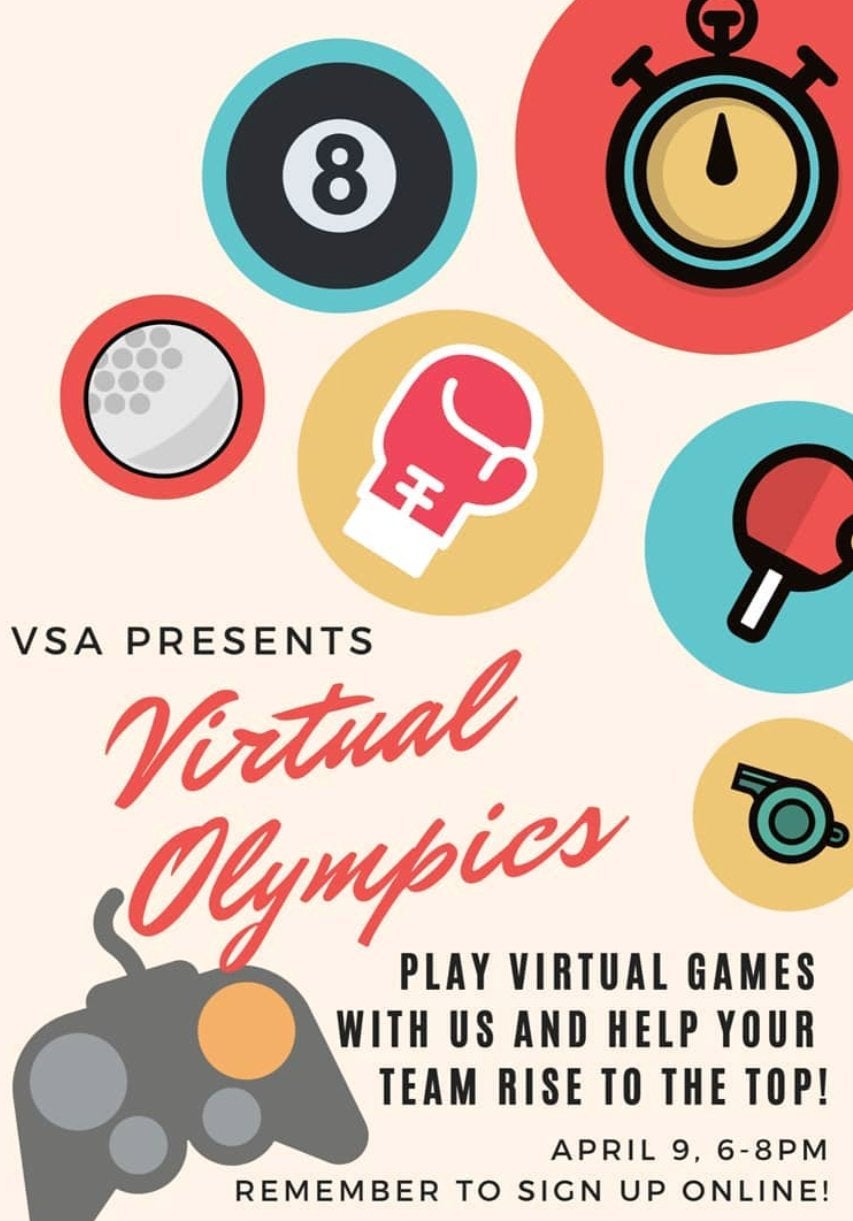 Social distancing is difficult enough on its own. Students have been trying to juggle losing their on-campus housing, their meal plans and their employment. Some have had to go back to dangerous situations at home, some have had to scrounge up money for plane tickets and some have lost out on their graduations. Just about all of them are missing their friends. Plus, it's difficult trying to keep up with a schedule for getting work done and staying active when all you have to do to go to class is wake up five minutes before and pull out your laptop.
But, despite such circumstances, the little things that Florida State and universities across the country have been doing help keep morale a little higher while everyone continues to wait out the rest of this storm. Being able to access some form of the clubs and organizations students love at FSU helps make social distancing feel a little less distant and even more excited to come back.
Want to see more HCFSU? Be sure to like us on Facebook and follow us on Instagram, Twitter and Pinterest!