The Florida State University (FSU) club swim team is an organization that welcomes swimmers of all levels and skills to join, and enables an inclusive and positive atmosphere for members to meet new people, swim and have fun! During regular seasons, the team often travels to swim meets against other universities, hosts team events and practices weekly. With the pandemic in full effect, some of these activities have been put on hold for safety reasons. Nevertheless, there is still a full team of students working to keep the club up and running every day. Perhaps the most notable of this team is the president of the club Mattison Easterday, a current junior at FSU who balances her work and social life with being the ultimate girl boss!
Mattison started her swim club journey by joining the team fall semester of her sophomore year in 2019, and little did she know she would be elected as president of the organization only one short year later. She always knew she wanted to join the club because of her experience swimming during the summer months growing up and as a competitive swimmer throughout high school. "I thought it would be a great way to do what I love while also meeting new people that share the same interests as me," she shared in a recent interview.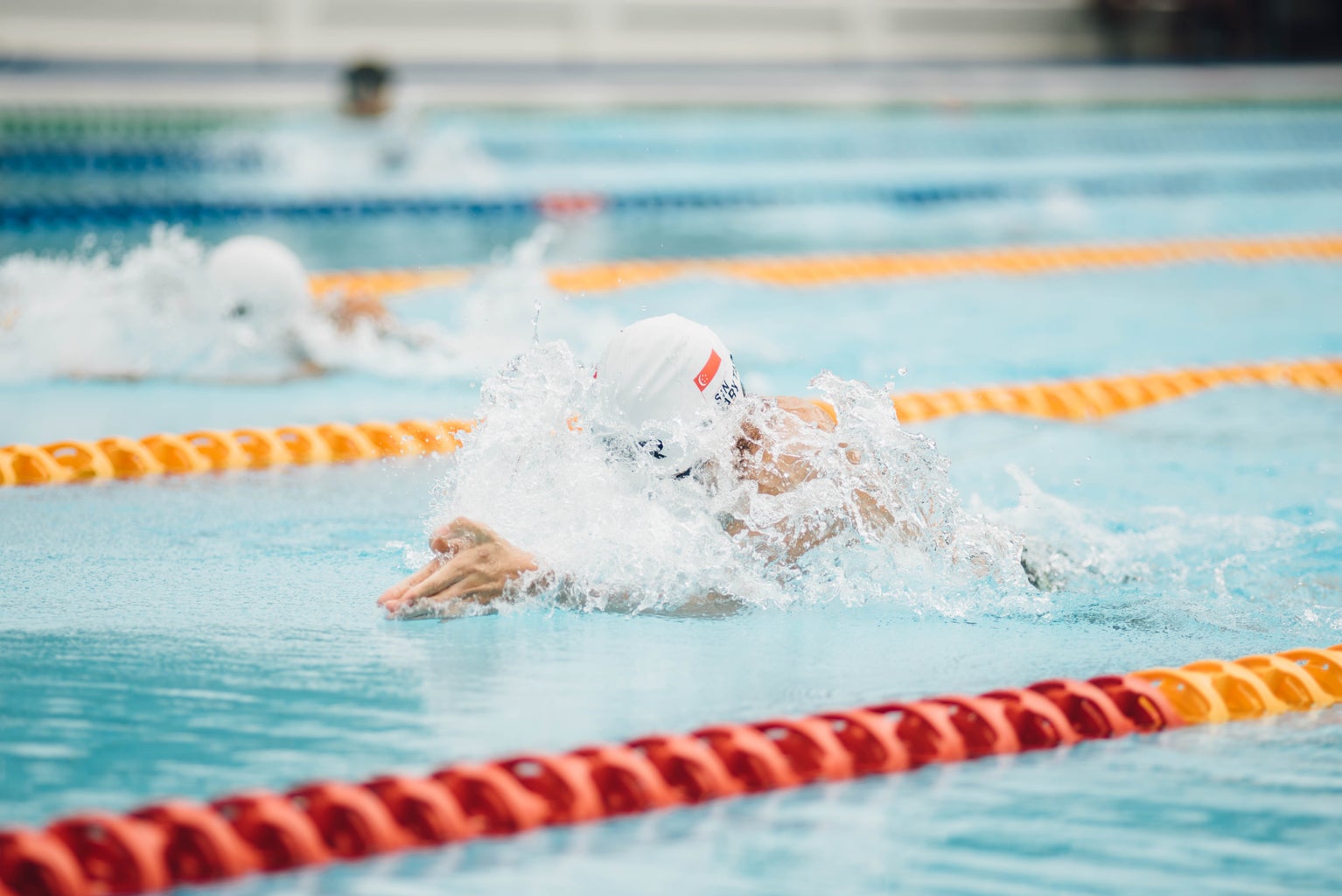 After being on the team for only a short amount of time, Mattison realized her contribution to the team could extend further and quickly decided to run for president of the team. While this was a life-changing decision, Mattison knew she had plenty of support to do so. "I knew I wanted to run when several of my swim teammates came to me personally and told me I would be a good fit to run for president and there were already several things I could see myself working on within the club," she explained.
When she was elected for president starting fall of 2020, Mattison was so excited to have the opportunity to work with her teammates, whom she grew close to over the past year, while also being able to implement new changes to the team. Through all the excitement, she was still nervous about navigating the team during COVID-19, but that did not stop her from giving it her all. When asked who inspires her the most as a leader of a student-run organization, she answered that it's her teammates and the new swimmers who have joined this year that keep her motivated. The returning swimmers and new members look to her for leadership, which inspires her to work hard so that they get the most out of this season despite the ongoing pandemic challenges.
All while being a boss girl, Mattison pursues a biological science major and a chemistry minor, and is on the pre-physicians track at FSU. While this may seem like a lot to juggle during your college career, Mattison gets real about balancing her work life with the swim club work. "School and work come first, but the swim team is a definitive second priority. I leave 30 minutes on weekdays and nearly an hour on the weekends dedicated to the club so that I can make sure our team is getting the concentration and commitment it deserves," she stated.
Moreover, when asked how she balances her social life with the club work, she answered with a tactic we could all adopt in our life, "I always try and make time for family and friends because it's so important and healthy to have quality time, but I always separate work and play so that I can focus and give my full energy to both."
Now that it's been nearly a year since she has been elected president of the club swim team, all girls aspiring to be in the same position as Mattison in any area of their lives can look to her for motivation. When asked what advice she would give herself now on her first day being president, she responded, "I would tell myself to not get too stressed out when things do not work out the way we plan."
With the COVID-19 restrictions implemented on aquatic sports clubs, the swim team faced the cancellation of several events, practices and all swim meets this year due to the ever-changing world amidst COVID-19. Now, to all the young girls who strive to become a girl boss, Mattison urges you to not let anyone stand in your way and to be confident in yourself that what you are doing is correct and that you are doing a good job doing it. She further encourages you to be open to taking advice, but at the same time, do not back down when you know you have good ideas.
Becoming a girl boss like Mattison takes lots of internal and external effort, and can often be discouraging, especially as a young leader. When asked how to make sure people respect you as a young woman, Mattison explains that she always makes sure her voice is heard no matter what and that this goes beyond the club swim team and extends to all aspects of your life—whether it's in your friend group, school or a club activity that you are not silenced by anyone.
She further went on to express how she wishes people to remember her during her time as president. "When people look back at my time as president, I hope they remember the effort and dedication I put into this year's swim season to try and make everyone experience as normal of a season as much as I could," Mattison said. She also stated that she hopes all members see her as someone personable that they could go up and talk to beyond their president. At the end of the day, Mattison prides herself as someone whom anyone could come to like their friend if they needed it, not only their president.
Feel free to check out the amazing girl boss Mattison Easterday's Instagram to learn more about her!
And if you have any interest in joining the FSU club swim team, feel free to follow their official Instagram page and reach out!
Want to see more HCFSU? Be sure to like us on Facebook and follow us on Instagram, Twitter, TikTok, Youtube and Pinterest!