Looking back to when I was a freshman here at Florida State University, I had the rosiest glasses: my university was progressive, cared about me as an individual and put its student body first. This year, my senior year has proved to me that in the midst of panic my university will always prioritize profit and tradition over its people.
To begin, FSU is charging full tuition for remote learning classes during the fall 2020 semester. I understand that this is set by the Board of Trustees and not the Registrars office or President Thrasher himself, however, there is a blatant disregard shown to students by charging full tuition for suspended or reduced services. Simply put, the circumstances and learning environments are not the same, and we should be charged accordingly. When looking at the 2020-2021 Tuition Breakdown, students are given athletics fees and transportation fees. While they are a small fraction of the grand total, their costs still add up at the expense of the student not utilizing those services.
The athletics fee states that it "Supplements the university's diverse athletic programs and provides students a means to enjoy university athletic events without direct cost to the student. Supports programming at athletic spaces." The show will go on in the athletics department, however, why at full cost to the student? At the beginning of the semester, many were not able to win the ticket lottery to have access to football games—a breeding ground for coronavirus transmission, anyway. Putting students at risk of contracting a disease, one that has shut down countries, for the sake of playing football is irresponsible and demonstrates generating profit will always come first.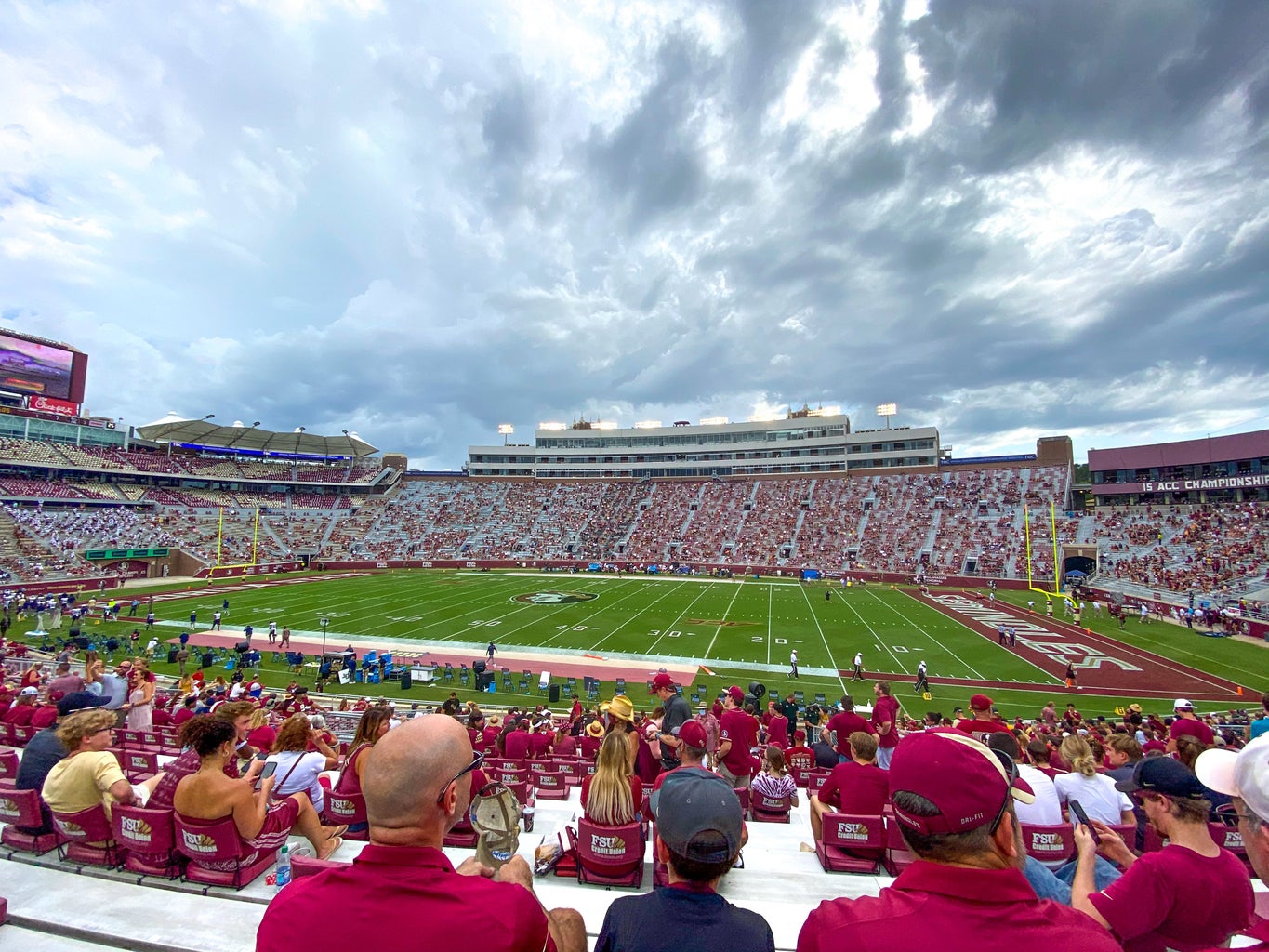 Additionally, as most students are remote, the transportation fee should've been changed, reduced or removed from student fees. This fee "Funds the use of city and campus busses, the campus parking permit, campus pedestrian paths, parking lot lights and maintenance, and the creation of additional parking and transportation services." For students studying exclusively at home this semester, this is an added cost they are not utilizing. The parking lots and busses are used only by the select few with in-person classes, so forcing most of the student body to study in their single-room off-campus apartments and then charge them for transportation to the university that they do not visit in person is unfair.
With all of this being said, I understand that jobs need to be funded and these services are still utilized by those fortunate to have a semi-normal class schedule. However, with an operating budget of $1.9 billion dollars for the 2019-2020 academic year, I doubt that there wasn't any room to alleviate a portion of the student's financial burdens during this unprecedented time.
There was also the lack of advocacy for a formal commencement ceremony during the spring and fall semesters of this year.  Back in March, the coronavirus was spreading rapidly and plans were changing constantly, so it is somewhat understandable how university officials could not get clearance or organize a safe in-person graduation within that time frame. It was unfortunate to not announce each graduate's name individually in the virtual commencement ceremony, but that was corrected with a student petition before the event. The most recent fall semester, however, does not get that exception: there was ample time to plan alternatives if needed to satisfy the students and their families who pay tens of thousands of dollars in cumulative fees to attend this university. If it is possible for 20,000 people to attend football games at Doak Campbell Stadium each Saturday, it is possible to hold an outdoor graduation there.
The last and most apparent failure by Florida State University is allowing racist figures to remain honored throughout statues and buildings despite student opposition. Doak Campbell, the namesake of our football stadium, opposed the integration of Black students. According to an article by ESPN, "Campbell was against the admission of Black students on campus and an article in the Tampa Morning Tribune in 1957 discussed his opposition to white students attending desegregation meetings." Despite President Thrasher submitting a report to the athletics director back in June, there are no updates on a name change to report since.
Additionally, the Francis Eppes statue, which had a similar discriminatory history, was called for removal two years ago and was finally taken down in July. While these actions of removal and reporting are propelling towards positive change, the delay in action makes it almost counterproductive. There are Black students who interact with these facilities that historically do not support their presence on campus, and that needs to be addressed immediately by the university's current and more progressive leaders.  
I will proudly receive my degree from Florida State University next spring, however, it would be remiss for me to ignore these issues and not use my voice to speak on these topics. I sincerely hope the university and its affiliates will reflect on this year and how the effects of the pandemic and other social movements have direct influences on the student experience.
Want to see more HCFSU? Be sure to like us on Facebook and follow us on Instagram, Twitter, TikTok, Youtube and Pinterest!