Five Things in my Closet that I Can't Live Without
Everybody knows that I am a sucker for a really good white tee shirt. I could honestly go on and on for days about how a white tee shirt is the most valuable thing in your closet which is why I've always been a fan of investing in a good one. Madewell not only makes a great white tee shirt but it's very reasonably priced considering the quality. If you want to go the extra mile and are willing to wait a little bit longer to receive your order, you can even get your Madewell tee personalized with your initials. 
Until I found these jeans I honestly was convinced that I would never find the perfect pair of jeans but then I tried these on during a Zara sale and I'm not even joking when I say I almost died. Not only are these the perfect amount of high waisted they're also incredibly comfortable. I've honestly never been a fan of skinny jeans because I feel like a straight leg jean looks so much more chic. Unfortunately, the classic Levi's that you see all over Instagram blogger accounts and Pinterest outfit boards have never fit me correctly so I had to search for years before finding the perfect pair of denim. Luckily, Zara came through! I now own these jeans in pretty much every color they come in because I'm that obsessed with them.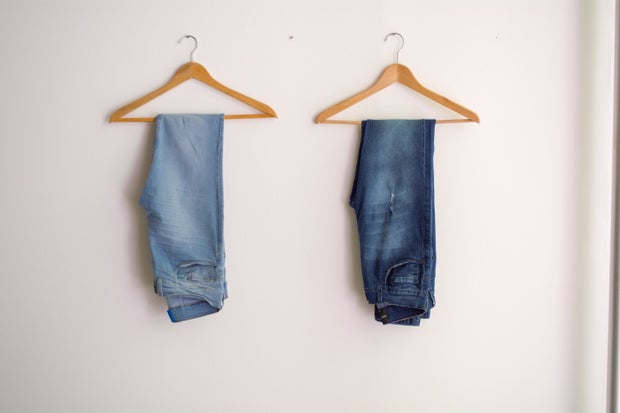 Mica Asato / Pexels
I have gone through so many different pairs of white sneakers it's crazy but there will never be a time when I don't have at least one pair in my closet.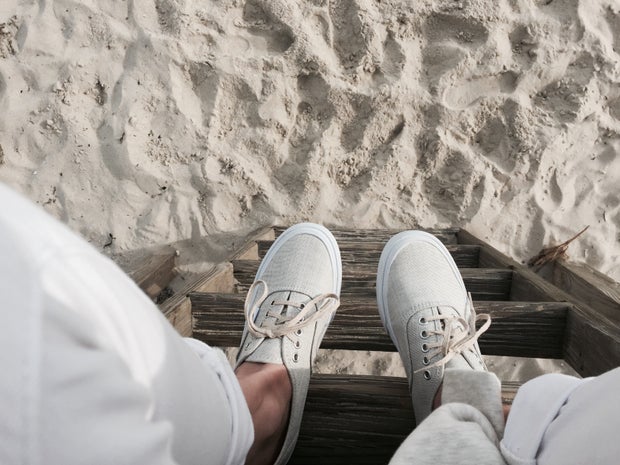 Jackie Ryan / Her Campus
Because I'm someone who dresses so simple, it's really important for me to have jewelry on at all times so that my outfit looks at least a little bit more elevated. It was actually really hard for me to choose one piece of jewelry but considering I wear my BaubleBar ear cuff every single day, I felt like it was only fair that I should include it in here. Pretty much the only time I take this ear cuff off is when I'm showering or sleeping and I'm not exaggerating when I say that I've worn it every single day since I bought it. It's gold plated and hypo-allergenic so I know that I'm actually purchasing good quality jewelry even though it's an affordable price.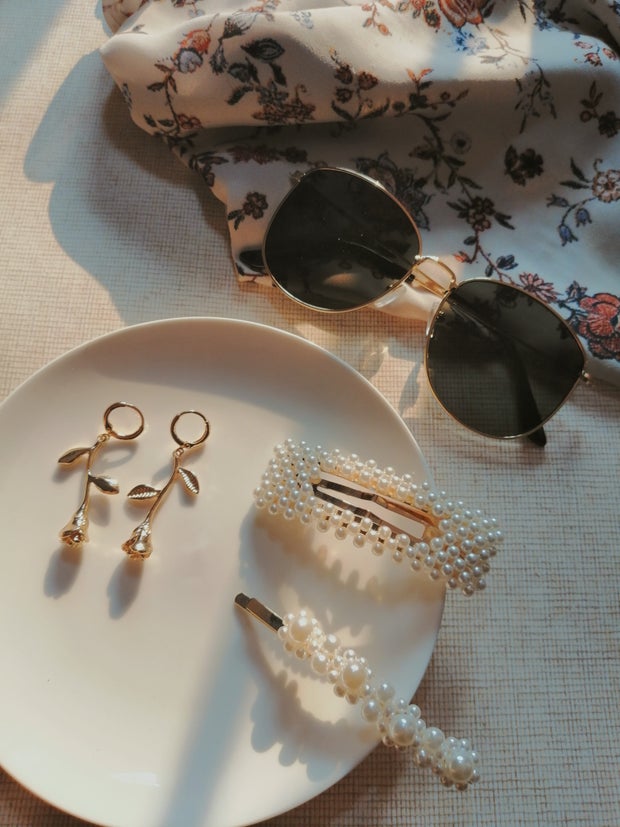 Carmen Lopez via Unsplash
Everyone around me has been using Longchamp bags for years. I remember being in eighth grade and getting my first Longchamp bag for my birthday and using it to death. Because I'm in college now and don't really use purses all that often, before I came here I decided to invest in a Longchamp backpack and I can honestly say it has been so worth it. Not only does this backpack fit a ton of stuff in it, but it's also easy to clean and folds up into a small square which is great considering dorm rooms have extremely limited space. 
Want to see more HCFSU? Be sure to like us on Facebook and follow us on Instagram, Twitter and Pinterest!