Everything You Need to Know About the New Bachelorette
On Tuesday night, Hannah Brown was announced as the new Bachelorette! Though there are mixed reactions from Bachelor Nation, I am super excited to watch her season. After watching her fall in love with Colton, we were able to see how serious she is about this show and finding her person. She made it to week 7 of Colton's season and was head over heels for him. Ultimately, however, after meeting his family in his hometown of Denver, Colorado, Hannah was sent home. Her Bachelorette season (season 15) will air May 13th. 
Here's everything you need to know about Hannah Brown:
1. She's from Alabama and really, really likes the Crimson Tide.
Image Courtesy: Giphy
Hannah graduated from the University of Alabama with her bachelor's degree in Communication and Information Sciences. She never misses an opportunity to cheer on her team. Prepare yourself to hear "Roll Tide" hundreds of times by the end of her season (I know, it's going to be hard. Go 'noles!).
2. She was a former Pageant Queen.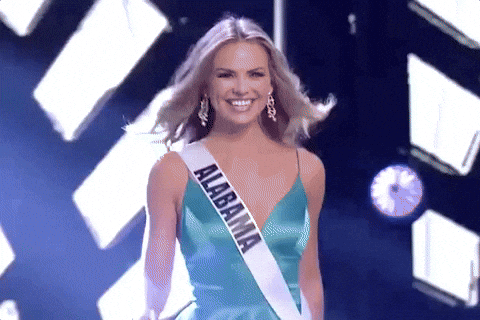 Image Courtesy: Giphy
Hannah was crowned Miss Alabama 2018 in November 2017. Some of her pageant world drama between her and Miss. North Carolina 2018 (AKA Caelynn) made it on Colton's season. even unfolded with Miss. And although she loves her state, Hannah has also opened up about how hard it was to be in the spotlight. 
3. She keeps it real.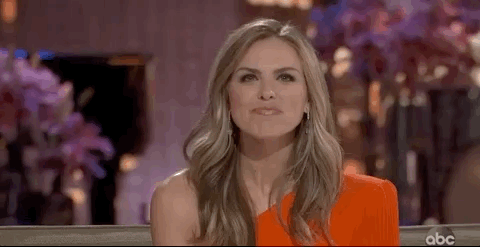 Image Courtesy: Giphy
Throughout Colton's season, we watch Hannah become more comfortable in front of the camera. It was a little rocky at first, as she shared on Instagram, but once she realized she didn't need to be perfect, she opened up. She now encourages women to be authentically themselves and isn't afraid to be a hot mess sometimes. She even opened up about her acne on the show. I think it's so important for young women to see that these women we watch on TV aren't as perfect as they seem. It is so awesome Hannah is showing us her true self.
4. She roars.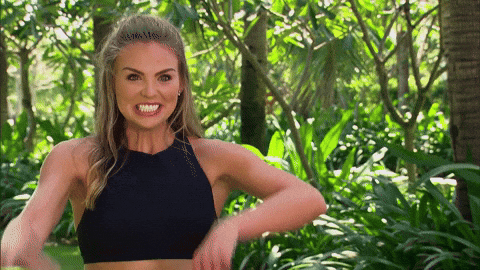 Image Courtesy: Giphy
Hannah, otherwise known as "Hannah Beast", has been seen roaring multiple times throughout Colton's season. After the Final Rose, in an interview with ET, Hannah said, "I did evolve so much as a person on the show, I came in so terrified of what this thing was and if I wanted to be vulnerable with producers, with the girls, with Colton. And then by the end of it, I laid it all out on the table. I freaking roared." 
5. She's open about her mental health struggles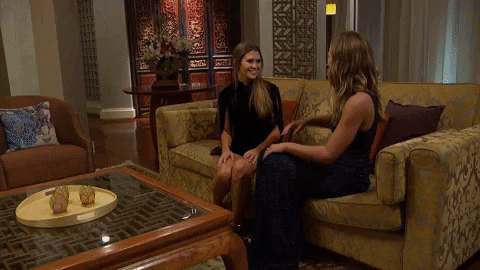 Image Courtesy: Giphy
Since she was 15 years old, Hannah has been in front of the spotlight in pageants. As you can imagine, this pressure to be perfect all the time isn't easy. Hannah spoke out about her struggles with anxiety and depression, as well as how it is okay to take some time off to focus on yourself. As Miss Alabama, she started a school program about finding joy and said, "We all have struggles. To say every day is easy, it's not. … But to be able to talk about that, and to be able to be honest about that is the best way to be able to solve this issue." 
6. She's ready to find love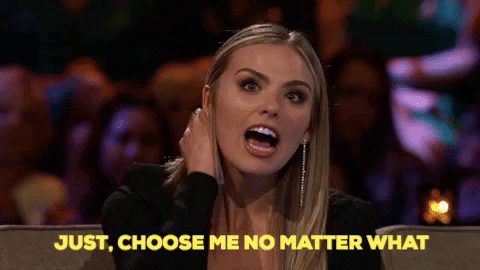 Image Courtesy: Giphy
Hannah confessed her love to Colton in the Feb 18thepisode, but he wasn't on the same page. Shortly after, in the famous post-bachelor-breakup limo ride, Hannah said, "The desire of my heart is to be loved so fearlessly by somebody, I will not allow myself not to feel chosen every single day. And I'll wait 'til whenever that is." Way to know your worth, girl.
7. She has already met her first 5 men.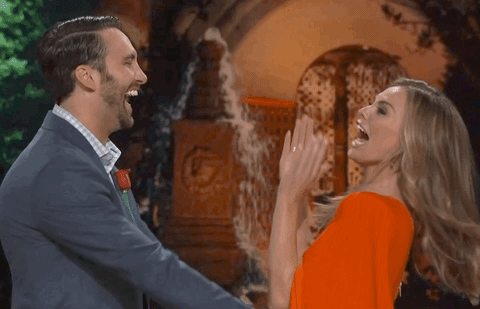 Image Courtesy: Giphy
After the announcement of The Bachelorette on After the Final Rose, Chris Harrison told Hannah that her season was starting then. She got a to meet five of her men and they did not disappoint. One guy even rapped about his excitement for this journey and it was certainly cringe-worthy.  I guess Hannah appreciated the effort though because ended up giving him a rose!