Cammy Park Reveals How She Tackles Remote Finals Week
It is now nearing the end of a pretty unpredictable remote fall semester. From faulty software to clashing schedules, there have definitely been a few bumps in the road, but we have all come out of this experience more flexible and communicative. However, there is still one stone left unturned—what is the key to success when it comes to studying and taking important tests in an unfamiliar environment? Cammy Park, Chapter President of Alpha Gamma Delta at Florida State University frequently works with Zoom and other relatively new apps that students use for remote learning. Drawing from her experience, she offers a few valuable pieces of advice to FSU students during this hectic week.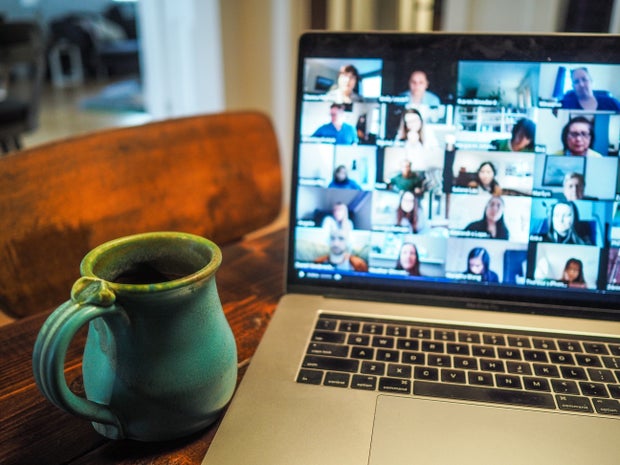 Photo by Chris Montgomery from Unsplash
Her Campus (HC): Now more than ever, navigating online proctoring technology in loud spaces can be tricky. How has your experience been with software like Honorlock and what tips do you have for making sure that tests work smoothly?
Cammy Park (CP): Luckily, I haven't had to deal with Honorlock yet when it comes to exams—all of my classes with exams have used the Canvas feature that tracks page viewing. Although that seems foolproof, there are small computer functions that might seem suspicious to an online proctor. Because professors are on the lookout for cheating due to remote testing, students would have to go through a lot to prove their intentions if they use them by accident. I tend to worry that an application or notification will pop up while I'm taking the test and the software will flag me, so I always make sure to prepare my device in order to make sure it's test-ready. In order to do that, I remind myself to close out all applications except the browser I'm taking the exam on and to turn off my notifications so I don't get distracted. I also make sure to put my browser in fullscreen mode so I don't accidentally click off of it while taking the exam.
HC: Learning styles and studying techniques can make all the difference when trying to retain the information you need to know, regardless of where you're studying. What is your favorite learning style and how did you find the right one for you?
CP: My favorite technique when studying is handwriting my notes. I used to type notes in high school and I struggled to retain a lot of the information since typing is a bit of a mindless process to me. Those who haven't tried writing notes should consider it because it's easy to zone out in class if you're a fast typer like me, but writing points your attention towards the notes and makes you think critically. Another great technique that many people tend to brush off is backing notes up on a device—doing this can save your grade someday! I like to have my notes backed up on Google Docs so I don't lose a bunch of work if I accidentally misplace them. I currently use my iPad with an apple pencil in order to take notes and it's the perfect balance between handwriting and keeping your notes safe. 
HC: Testing privacy can be a challenge in times of COVID-19 since noisy roommates or family members can make concentrating on schoolwork a pretty daunting task. What is your approach to dealing with this situation
and what are your recommendations to other students?
CP: That's definitely a tough one, especially if you're trying to minimize outside contact during this time. I usually keep an open line of communication with my roommates about when I need the room in order to focus on schoolwork. Communication is key if you live in a social environment (e.g. dorm/apartment, sorority house or at home) and I'm sure your roommates and family members will understand that exams are important and you need your space if you tell them clearly and directly. In this situation, my favorite place to go is a coffee shop or the library so that I can find a quiet and isolated place to study there. If you decide to do this as well, remember to wear a mask and maintain social distance! Overall, getting of the house and grabbing coffee motivates me to do my work more than if I was to just stay home. I also recommend doing schoolwork and treating yourself to some self-care in different locations. This way, you can mentally separate a working mindset from relaxation.
HC: Everyone has a different approach to staying organized, but a distracting study area can be detrimental to those who already have trouble doing so. The classic "use a planner" method doesn't always work—what is yours?
CP: I swear by Google Calendar—I use it to track meetings, my work schedule, class times and due dates. I also like to block out specific times to do schoolwork and to focus on self-care in my calendar in order to motivate myself to stay on task with whatever I'm doing at the moment. It's super easy to use and boasts fun features like different colors to help you stay organized. I've used it since my freshman year of college and have never missed a due date! The interface might take a second to get accustomed to, but it's very user-friendly once you get the hang of it.
HC: From making your favorite food to watching a relaxing TV show, self-care is a must during finals week. What is your ideal way to unwind in between finals?
CP: I love playing Animal Crossing: New Horizons on my Nintendo Switch! I recommend that everyone who is taking remote finals reconnects with a hobby or favorite stress-relieving activity that can help them switch gears in between tests. Cramming gets tiring eventually even though we all do it, so the best way to take care of your mental health is to space out your studying to account for breaks and to cover small sections of material each day.
Want to see more HCFSU? Be sure to like us on Facebook and follow us on Instagram, Twitter, TikTok, Youtube and Pinterest!