It feels like it was just yesterday when FSU students were sent on an "extended spring break," but in reality, it's been nearly five months and we are all collectively running out of things to do. At the beginning of quarantine, there was Tiger King, whipped coffee and so many banana bread recipes—more than anyone could've imagined. Now, we sit at home under our LED lights after hours of scrolling TikTok and wonder: "what else is there to do?" Worry not, I've compiled a comprehensive list of the safest and most entertaining things to do from the comfort of your own home.
1. Clean out your closet: make money or a new outfit.
I know I said entertaining and 'cleaning out your closet' doesn't necessarily sound like the most fun suggestion, but it can be. If you're anything like me, your closet may be bursting at the seams. I have clothes from high school sitting in a dark corner of my closet that I rarely touch, and I suspect a few of you may as well. Here's the thing, we can turn those clothes into money, or maybe even re-purpose them into a wholly new item. Due to COVID-19, Plato's Closet has new standards for those who want to sell clothes, such as scheduled appointments, a requirement to clean clothes before submitting them and a 48-hour waiting period, but they are still taking in new merchandise. That American Eagle mini-skirt from 2018 that you haven't worn since then might just buy you your next PSL. Aside from Plato's Closet, there are other avenues of reselling, such as Depop, Poshmark and Curtsy. These three apps aren't only a way to resell clothing, they're also a great way to refresh your style with new-to-you clothes in a very sustainable manner. If reselling isn't in your ballpark, consider repurposing. We all saw the rise and fall of tie-dyeing and bleaching on TikTok, but there's a new wave, repurposing. That one dress that might not fit the way it did before banana bread isn't limited to just being a dress, it could be a cute shirt or a matching scarf and purse set. There are TikToks showing ways that you can upgrade your closet, without buying more clothes. You could make a crop top from an oversized shirt, or make a not-so-cute shirt into a brand new shirt, or even create a two-piece set from a pair of pants. Aside from a stylish new closet, you might just find that making new clothes is your calling.  
2. Start a YouTube channel. 
If you've ever wanted to start a YouTube channel, there has never been a better time than now – when things to do are low and creativity is high. Emma Chamberlain, reigning Queen of YouTube, started her mega-famous channel as a vlog channel when she was bored during the summer of 2017, fast forward to summer 2020, and she's worked with Louis Vuitton, Calvin Klein and is now the CEO of her own coffee company. I don't promise immediate results, but there is inherent value in creating something that gives your voice a platform to be heard. Maybe daily vlogging isn't your game, but there's a wealth of things you can record yourself doing, like makeup or cooking, or perhaps even singing covers of your favorite songs. YouTube has billions of videos spanning countless categories or genres, and there's absolutely no reason you shouldn't start your own channel. If you're worried about not having the latest DSLR camera or Final Cut Pro, rest assured that most modern smartphones, and iPhones specifically, have terrific camera quality, and iPhones even come equipped with iMovie, to help edit your latest video. If you really want to start a channel, but don't know where to start, here's a list of 161 YouTube video ideas, to get you started.
3. Start a Zoom Book/Movie Club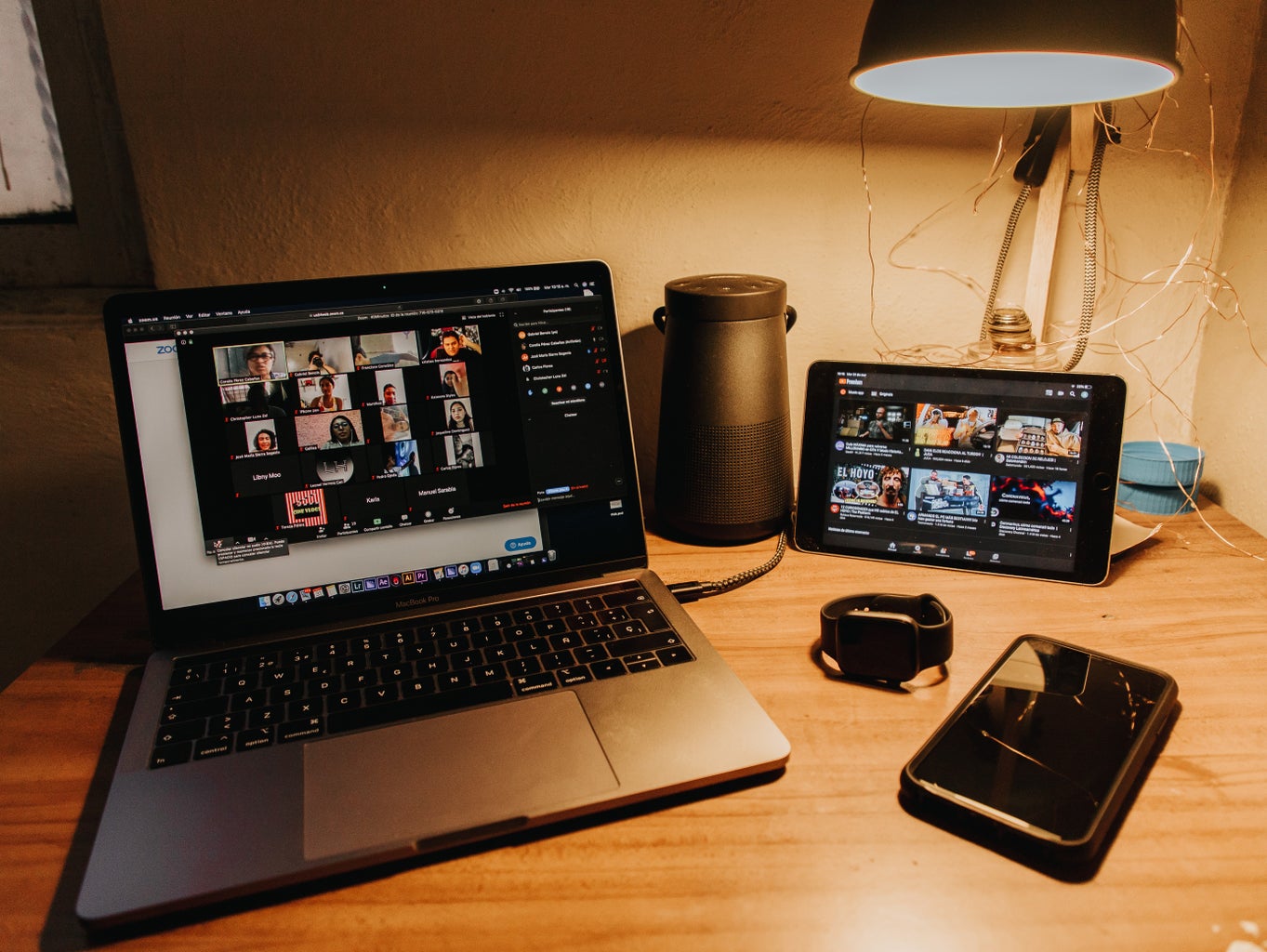 Watching the latest Netflix drops or reading new books can get very lonely, and sometimes audiobooks and Netflix Party just don't cut it anymore. Instead, you can gather your girl gang and start your book club years a little early. Being stuck at home has put a damper on interpersonal connection, and sometimes, all you really want is a GNO, but with the restrictions put in place, organizing a socially distant and safe outing can be quite the challenge. Platforms like Zoom help us connect with the people we love with just a few extra steps. If you're unsure about what movies to start watching, consider completing the Oscar "Best Picture" Winner Challenge, there's 92 years worth of movies, and they're all Oscars winners, so they must be interesting. Another great resource for finding great book club choices is Reese Witherspoon's Book Club, yes, Miss Elle Woods herself has complied a fantastic gathering of books from multiple genres, from female authors that all offer a stunning read and are perfect for discussion. The full list of Reese's Book Club can be found here! It's scientifically proven that engaging, open communication is the key to building long-lasting relationships, and what better way is there to engage with your girls than by going deep into a '50s film or a carefully chosen book?
Quarantine life is tough, but with these suggestions, you're bound to make a quick buck, find your voice and even connect with your friends deeper than ever before.
Want to see more HCFSU? Be sure to like us on Facebook and follow us on Instagram, Twitter and Pinterest!