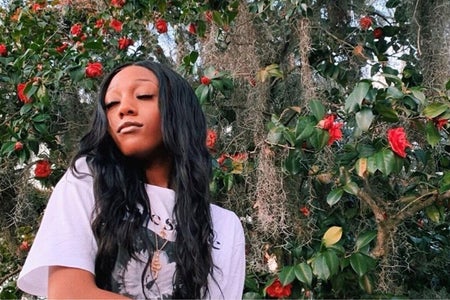 Original photo by Janay Delisma
#BlackGirlJoy: A Poetry Collection
With the recent tragic death of 19-year-old activist Oluwatoyin "Toyin" Salau in Tallahassee, FL, as well as other publicized murders of Black women and girls all over the country in recent years, it may seem like the Black female experience is one of endless objectification, persecution and suffering. However, despite this disheartening media storm, Black women want you to know that they lead lives full of joy and happiness as well. On June 11, Twitter user Brooklyn White tweeted the following: "Please contact Black women to write stories that are not centered around trauma!!!! We have many joyful stories to tell!!!!!"
Inspired by this message, I reached out to Janay Delisma, fellow FSU College of Music alumna and a dear friend of mine for the past five years. Janay, who is from Miami, writes poetry and prose in her free time, so I knew that she would be able to tell some beautiful, uplifting stories about her experiences as a young Black woman.
"This collection was written to touch, shine light on and be understood by Black girls," Janay says about the following poems. "It is made of simple joys: a conversation with my Haitian mother, my mother doing my hair and noticing a friend. Simple as they are, they are only made possible by the tenderness and notable uniqueness of other dark women. Black girl, this is my thank you to you."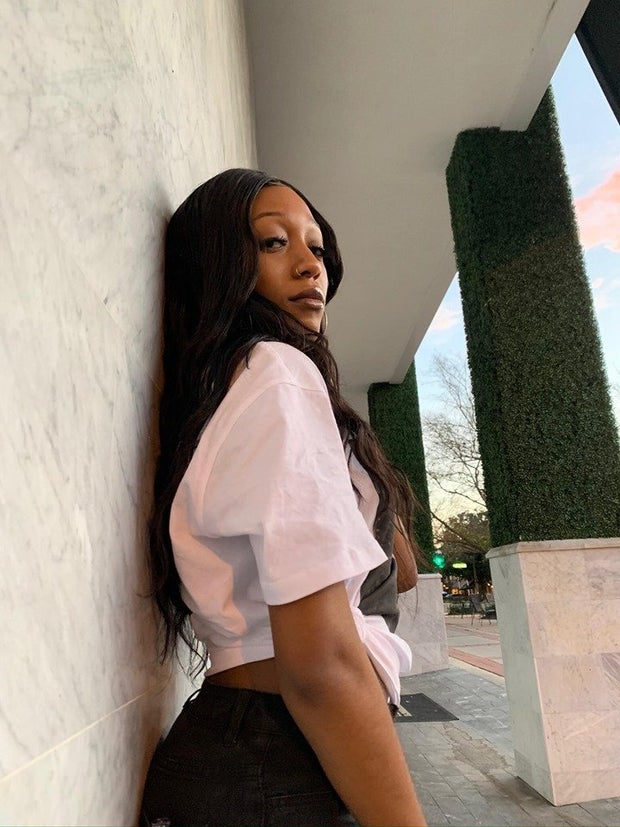 Original photo by Annie Rizzolo
"Patron Saint of Saut-d'Eau"
mommy wash me in your voice 
again, tell me i'm my grandfather's
starkest daydreams. 
when you dreamed of daughters
who were stitched in endlessness,
each one was anointed in 
your silky brooklyn predictions
and so i'll meet you there, mommy
finish what you started & take it
to the upper west side.
these doctors, they're all inspired
by me mama. inspired by your
diamond turned opal daydreams
and maybe this is what they
meant to sell you. i glide
in your spirit & they call us 
regal, mommy. 
you're so regal, mommy
all aries on a voodoo priest's 
lap, you're magic mommy
all français on a creole tongue.
Original photo by Janay Delisma
"love letter"
when the wind props up soft magnolia to my nose, 
i know that's you walkin by
with swinging hoops the color the sun
wishes it could be. a sparkling gloss on your lips
with a sparkle the sea could never surpass.
it could only be you. hips teasing
just right in baby phat jeans. inventing the runway
just about two seasons ahead. oh but you girl,
you are always right on time.
with grace enough to hold the sorrows
of all your ancestors building
them a home in your poetry. plastic
lined couches and all. when out of tiptoes
comes a panther's saunter, they know
nobody but you, girl.
dark-skinned diva with curls spilling
in heaven's direction, won't you finish
this drink with me? because, see,
i know you know every secret
that ever snuck off another's lips.
that knowing so deep that auntie morrison taught.
 & you know why people sneak looks like they do.
& how to grip oiled ropes
at the scalp despite- never mind that.
share this spicy whiskey with me, 
tell me why he's not worth it with that voice:
(so satin, so pink, so liquid)
like you know exactly how to do. in a voice
hearkening to days of vaseline-
smeared baby faces
(a greased child is a loved one) oh, baby.
i knew it was you walkin' by.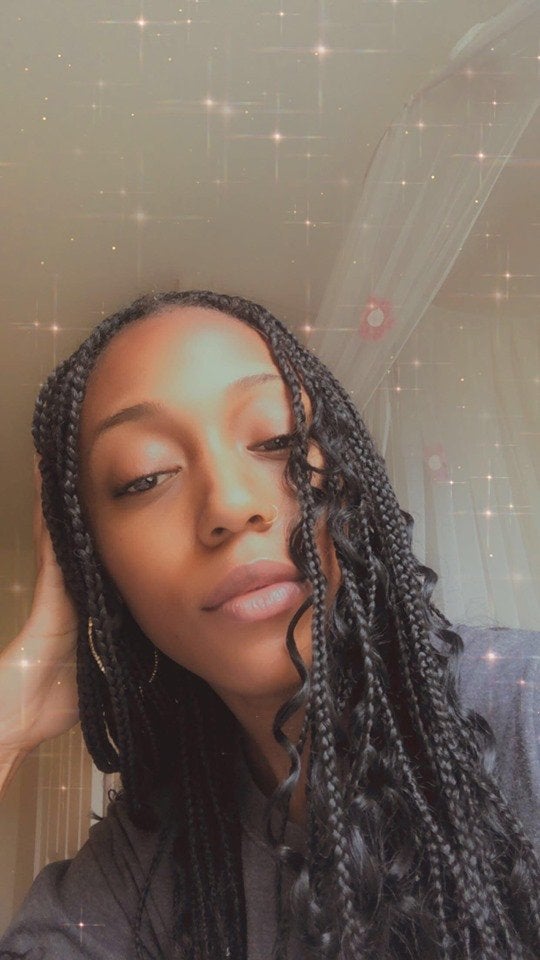 Original photo by Janay Delisma
"Portrait"
Mommy sits me on the floor between her legs
her skin is honeycomb colored butter
and she smells like the big-girl perfumes
in the avon catalogue and her voice
sounds like eight years of warm
milk and bedtime stories.
Her sentences are mosaics. Shards
of ma douce fille, mon petit ouiseau
mingling with the language of her three
brown-skinned daughters.
She sits, holding the royal blue comb
with thick grease shiny and plastered
under the gold rings she wears.
I sit, and she traverses
through my hair, a small jungle
reclassifying curls coiled up 
in knots all twilight and intimidating 
to the untrained eye.
And the water is bubbling up on the stove
and for only three more to sprout
the water will wait. Mommy sings
the nursery rhymes while she tugs
a little too roughly. It is worth
these blue moon, cotton soft refrains.
-
Follow Janay on Instagram @juhneyy!
Want to see more HCFSU? Be sure to like us on Facebook and follow us on Instagram, Twitter and Pinterest!