Beginner's Guide To a Gluten-Free Thanksgiving
Seasonal recipes are one of the most exciting parts of the holiday season. Food cooked during the fall will put anybody in the holiday spirit, and with Thanksgiving coming up, cooking and baking will be the trendiest way to spend time with friends and family.
However, for those of us with dietary restrictions, it can be hard not to feel left out of the holiday fun. For me, having a gluten intolerance has left me on the sidelines from enjoying the desserts and dishes presented at holiday functions. Seeing my friends and family enjoy their food made me wish that I had come up with a gluten-free alternative to these classic fall dishes for myself.
Here are five easy gluten-free fall or Thanksgiving meal and dessert options for those intolerant or for anyone interested in trying out a gluten-free diet!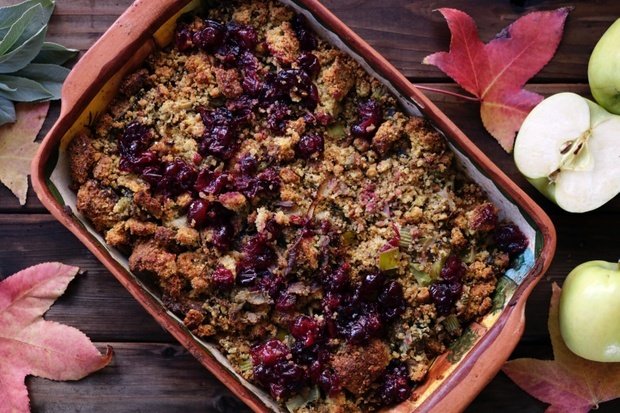 Photo by Chelsea Shapouri from Unsplash
When I ate gluten, stuffing was my favorite part of Thanksgiving, and the thought of having a Thanksgiving without any made me set out on the quest for the best gluten-free stuffing mix. Trader Joe's has always had a plethora of gluten-free options, and this stuffing is a perfect time and money-saving option for those looking to enjoy some stuffing gluten-free!
2. Charcuterie Board 
TikTok has been flooded with people making their own versions of charcuterie boards at home, and this is one of the easiest gluten-free appetizers to make. All you'll need are a few kinds of assorted gluten-free crackers or bread from your local grocery store, your favorite meat and cheese and some fermented foods (i.e., pickles, olives, etc.) so you can have fun plating and eating your board! This is the perfect snack to make with some girlfriends or a gorgeous appetizer to wow your family!
3. Gluten-Free Pie Crust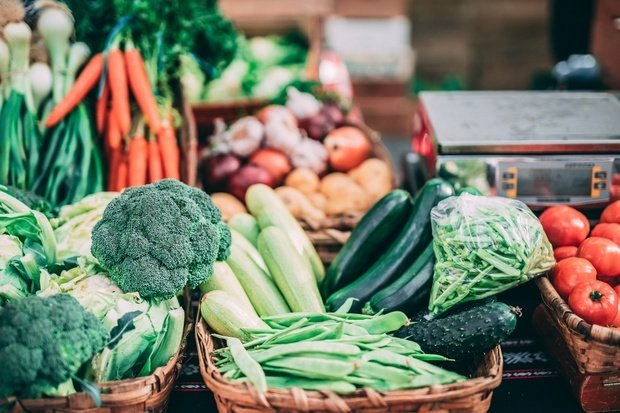 Photo by Iñigo De la Maza from Unsplash
Pumpkin pie is the most classic Thanksgiving dessert and is a staple for a successful fall dinner. Gluten-free pastries are a lot easier to make than most would think, and after searching the internet for the best gluten-free pie crust recipe, I found one from the blog and website "mama knows gluten-free" that should satisfy any sweet tooth. The creator of the recipe, Audrey Roberts, is a gluten-free connoisseur, whose website is filled with hundreds of delicious alternatives for gluten-free individuals. 
4. Roasted Veggies 
Roasted vegetables are so simple to make and add such a fun color and taste to your Thanksgiving table.
To make some simple veggies:
Preheat your oven to 400 degrees
Chop your vegetables into small pieces (this could be any veggie you want, but for a fall vibe, squash, zucchini or sweet potato is a great idea!)
Toss them in olive oil, salt, pepper and any other spices you like (e.g., garlic powder, onion salt, cayenne, turmeric, etc.)
Bake for 45 minutes, and make sure to take them out halfway and flip/move them around in the pan to ensure they all get roasted evenly
This super easy recipe is super customizable, and by experimenting with spices, you can make the vegetables taste as simple or flavorful as you and your guests would like.
5. Gluten-Free Mac 'n' Cheese 
Macaroni and cheese is a classic comfort meal that is perfect for the holiday and Thanksgiving season. This dish is one of the easiest to turn gluten-free, and all you have to do is swap in some gluten-free pasta in place of your normal pasta and make your recipe like normal! Simple swaps like this can turn a favorite dish into a perfect gluten-free meal. Gluten-free pasta is widely available and can be found at almost any grocery store, making this dish an easy alternative.
Cooking and baking gluten-free dishes and meals can seem a lot more daunting and intimidating before you actually try it. For many people, the holidays were a brutal time before learning how to make these alternatives; but, with a little investigating and some trial and error, there is no reason to miss out on the delicacies that come with Thanksgiving and the holiday season!
Want to see more HCFSU? Be sure to like us on Facebook and follow us on Instagram, Twitter, TikTok, Youtube and Pinterest!