Matt Shanaghan is one of the most inspiring creatives that I've ever met. Exhibiting resilience, care and kindness, he perseveres through any obstacle and continues to raise the bar with both his art and compassion. I was given a chance to sit down with Matt and take a peek at his artistic and inspiring insight.
Her Campus (HC): So, Matt, can you please tell us where you're from?
Matt Shanaghan (MS): I actually grew up right here in Tallahassee, out on the east end by Lloyd.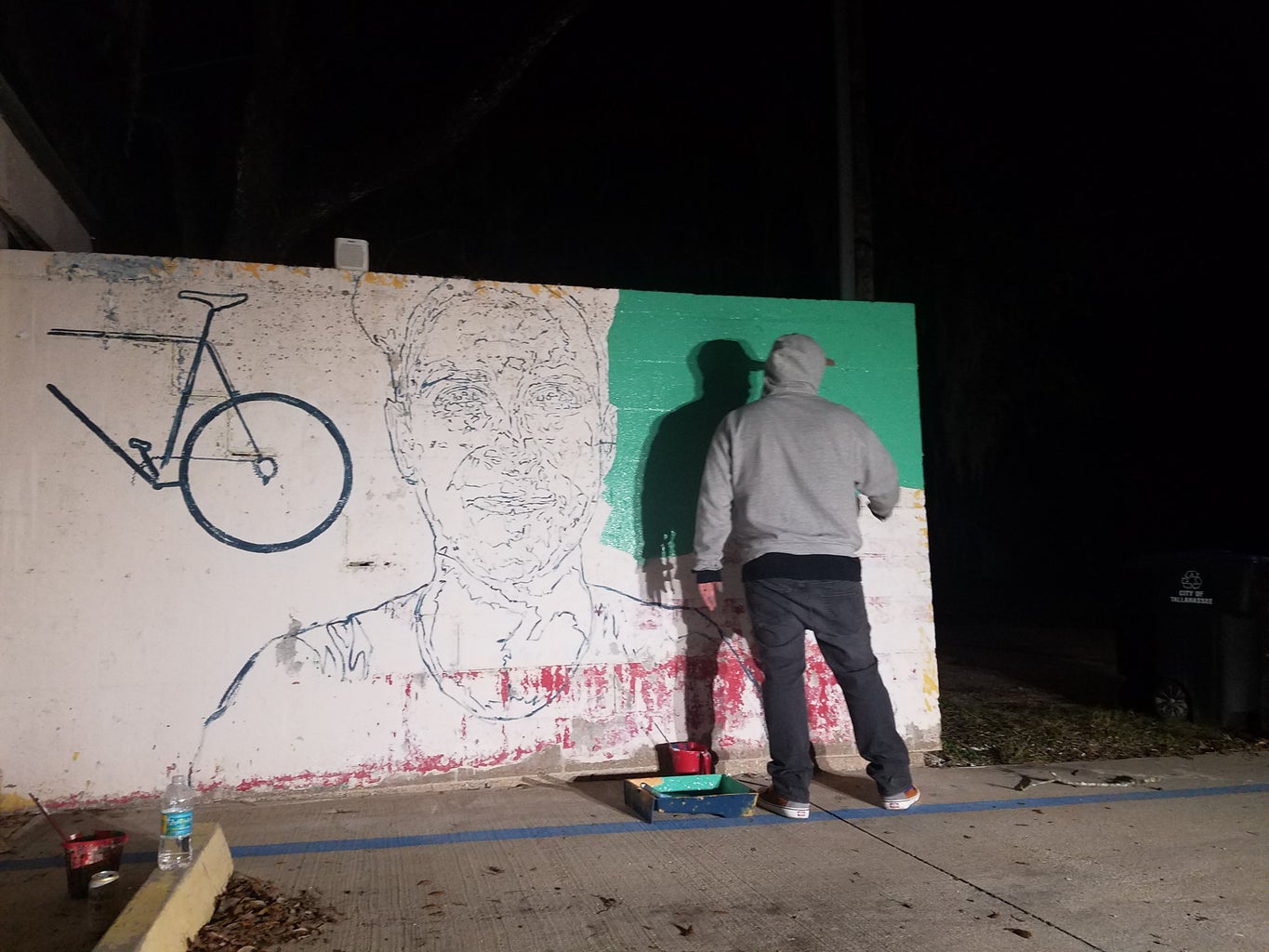 HC: Nice! Now, what inspired you to delve into the art world?
MS: I always liked to draw as a kid but was never very good at it. I would just doodle and try to figure stuff out on my own. I spent a lot of my time as a teenager sneaking around and going to punk and hardcore shows at the Beta Bar, which is now where GVO is. I would see all the graffiti around and had a natural attraction to it from seeing it in skate videos and on album covers, so I tried my hand at that. It was something that I spent a long time being pretty bad at, but it taught me a lot and was extremely rewarding for me. I eventually got pretty good at it and realized that even though I couldn't go to art school or paint portraits or still life, there was still an outlet for the kind of thing I had been doing on my own as a kid. Graffiti made me stick with art and take it more seriously as I got older.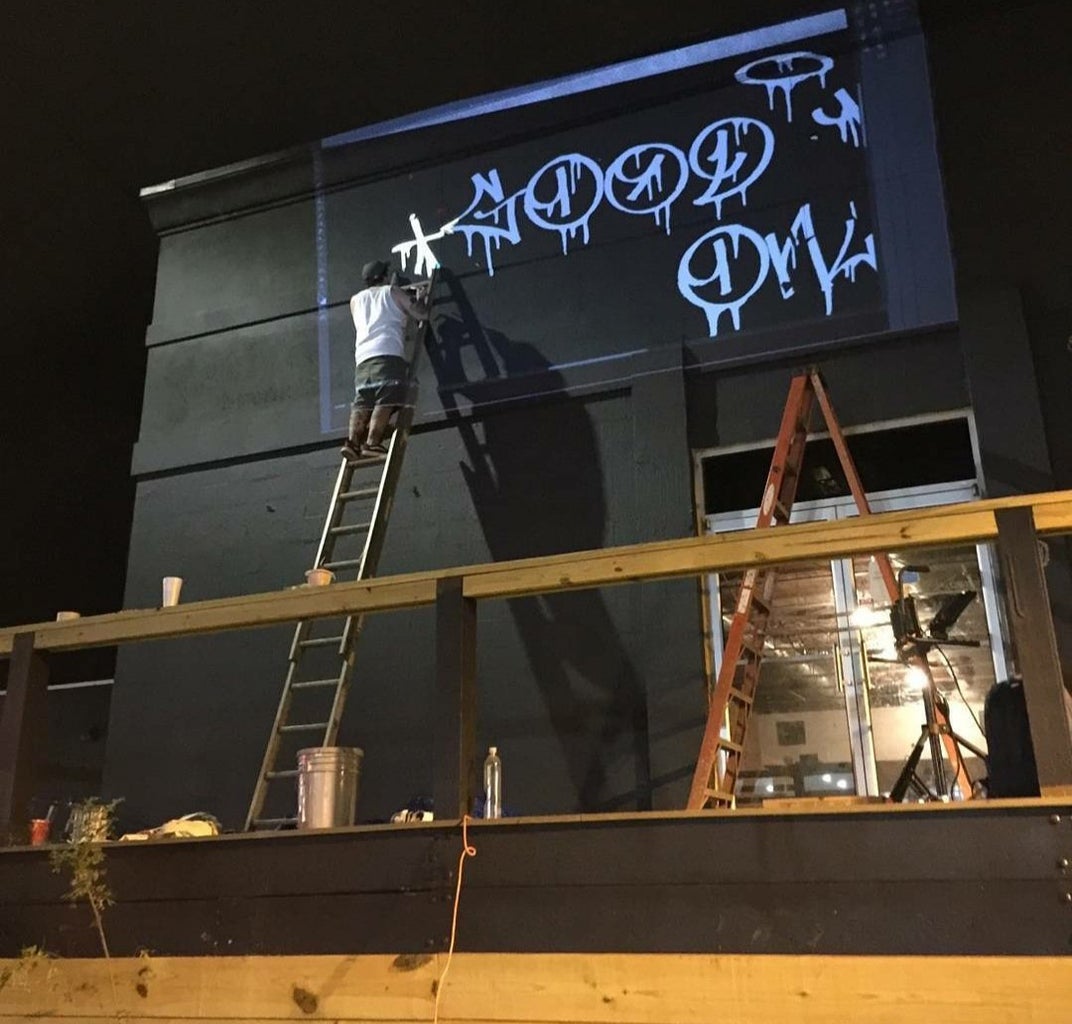 HC: That's wonderful! And on that note, how would you describe your art style?
MS: I always explain it like when you're doodling as a kid but just taken a step further. I usually get some mixed reactions on my canvases and paper art because it is kind of bizarre. I've had people tell me it looks sad and scary, and then I've had people who hype it up or think that it's supposed to symbolize something. I never go into a drawing with any real genuine idea, it really is just doodling and building up an image in ways that make sense to me, but the end result is usually something funny.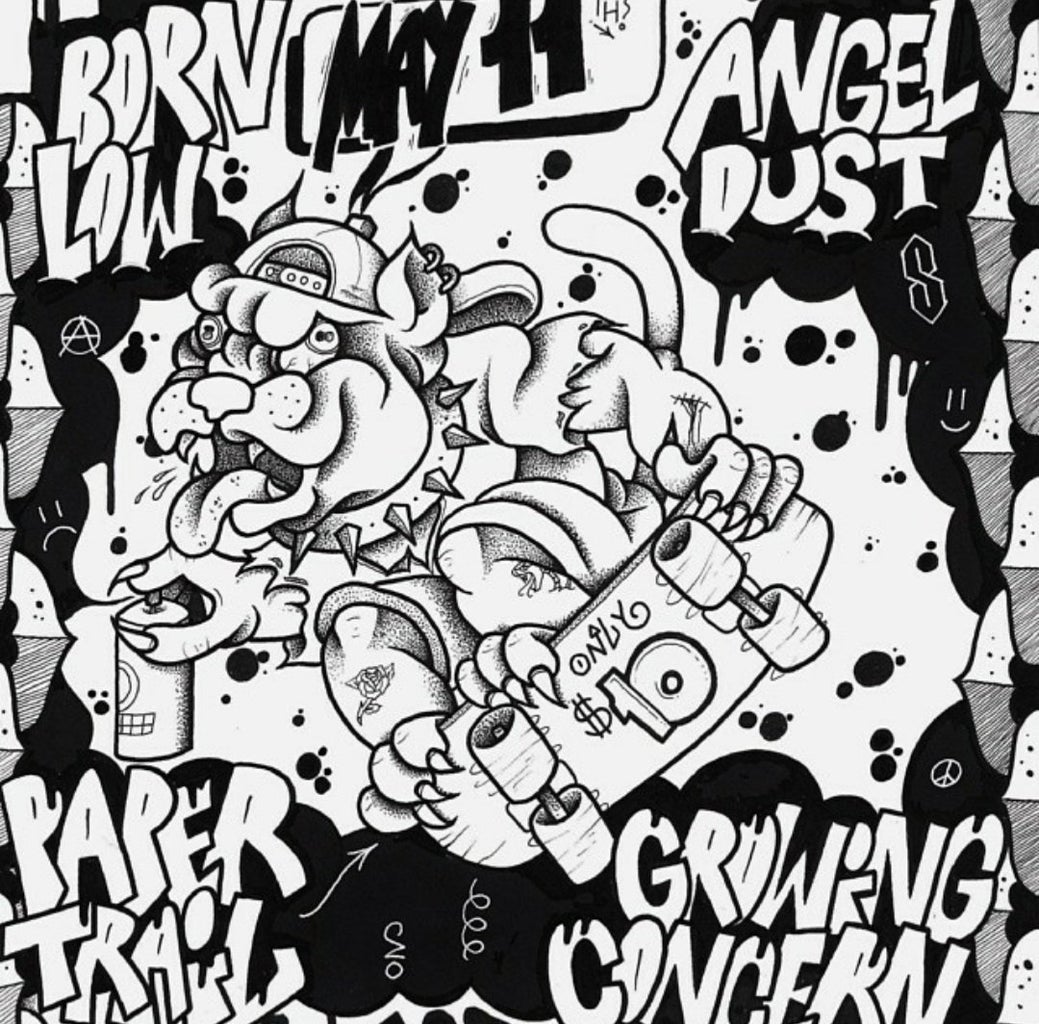 HC: Well, from what I've seen, your art is pretty sick! But, did you ever have some sort of muse for your art?
MS: I'd say artists I draw a lot of inspiration from are folks like Gustave Dore, Albrecht Durher and Hieronymus Bosch. I think the old woodcuts and religious imagery are beautiful and often have some pretty grotesque qualities, which I chuckle at. I have some really good books on their work that I'll flip through when I'm in a rut.
HC: Awesome! Now, on a different note, can you tell us about your involvement in the Tallahassee community?
MS: I was fortunate enough to be a young teenager in Tallahassee when we had a bunch of really great local music and venues and would spend as much time as I could soaking it up and making friends. I met a lot of really incredible people and was given a bunch of opportunities to make flyers, band shirts, do murals, all sorts of cool stuff artistically. It was extremely gratifying to be able to do stuff to give back to a lot of the people who looked out for me when I was young. I eventually got married and had kids, but I lost my oldest son, Miles, to neuroblastoma in 2018. However, I did experience a flood of support from the community, and they were crucial in helping me stay alive through the first year after his passing. When Miles died, I tried to put all my extra time into giving back or helping other people; it's what he would have done, and it perfectly put into perspective for me how important community and mutual aid was. I eventually joined the local IWW (Industrial Workers of the World union) and am hoping to help grow it to the point of being able to organize and unionize workplaces here in Tallahassee.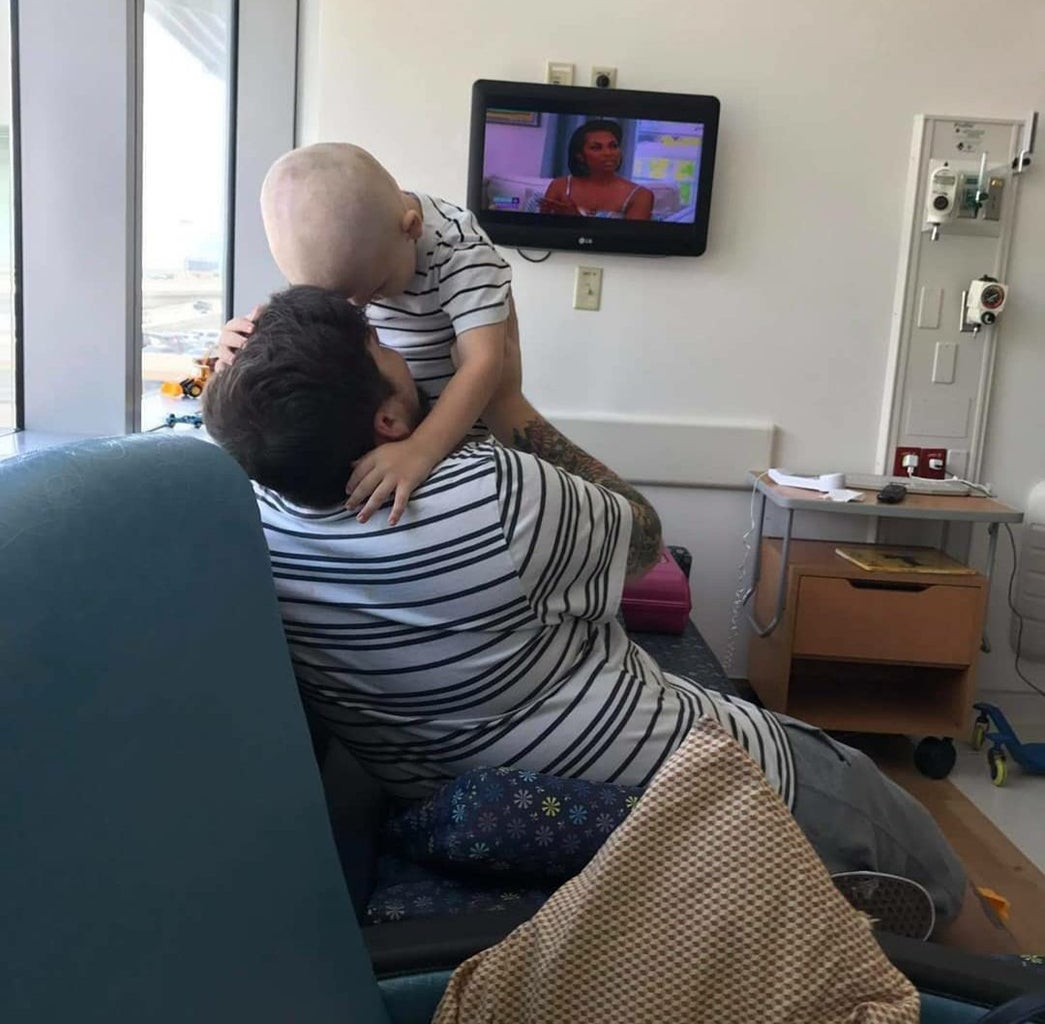 HC: It's very inspiring to see people care so much about the community that they're a part of. To focus more on your personal career growth, can you tell us a little more about your welding plans and that aspect of your future?
MS: I am hoping to get the rest of my certifications to become a welder and hit the road. Ideally, I want to go union, but I would need to move. Tallahassee doesn't have much welding work, and good-paying jobs are extremely hard to find here.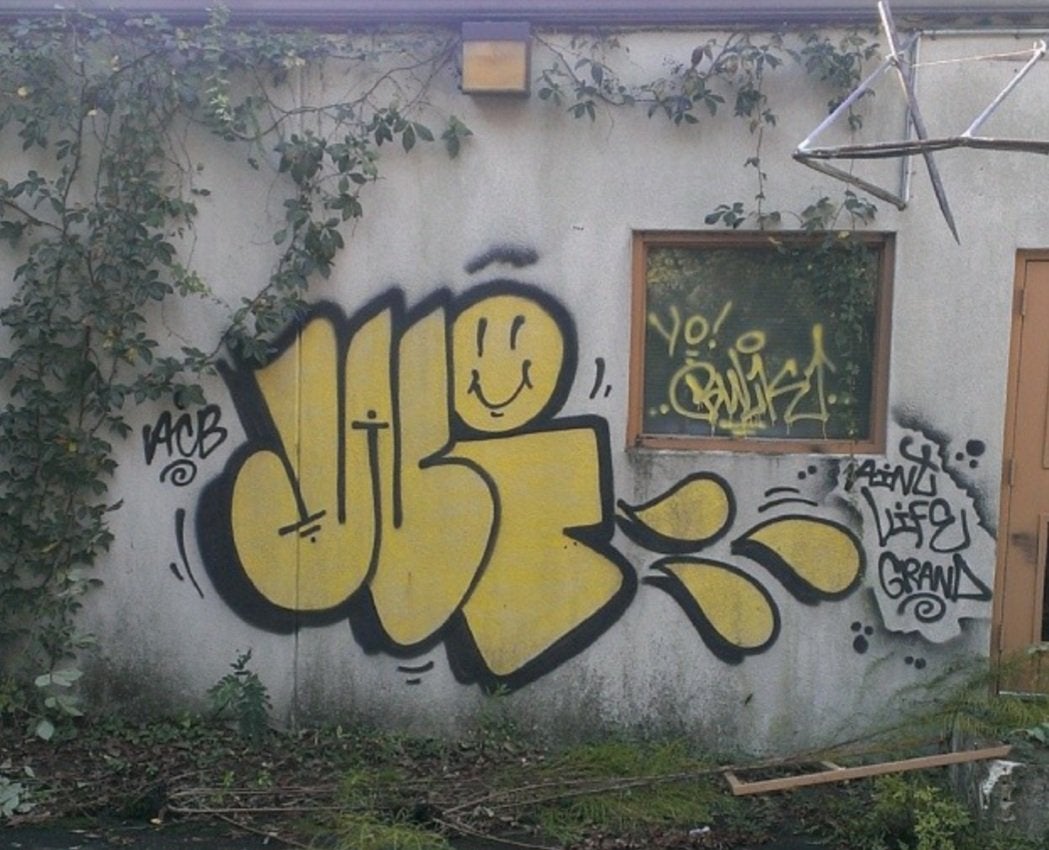 HC: Got it! Well, we wish you the best of luck! Was there anything else you wanted to add?
MS: In the words of Pablo Neruda, "You can cut all the flowers, but you can't keep spring from coming." Agitate, educate and organize. Peace and unwavering solidarity to all poor and working-class people. 
Want to see more HCFSU? Be sure to like us on Facebook and follow us on Instagram, Twitter, TikTok, Youtube and Pinterest!