Picture this: it's an average Tuesday morning and you're getting ready to leave for class when your roommate tells you that her sister might be getting them tickets to see Harry Styles. She says that it might fall through and that's fine. You're questioning who in their right mind would be okay with last-minute tickets to Love on Tour just "falling through"; you definitely wouldn't be. Flash forward a couple of hours, you're home after class making lunch and your roommate tells you that the tickets were bought and that she'll be at the Sunrise, Florida show that Friday. You both start talking about his music and you realize she listened to Fine Line for the first time earlier that morning.
Now, because you're a competitive person, you make it your mission for the rest of the day to find a ticket for the same show since you know so much more about his music and think it's only fair you get to go, too. By the end of Tuesday night, you've secured a face-value pit ticket and are making your plans to get to Sunrise. This is how Tuesday, Oct. 5 went for me. Sometimes you just have to do things out of pure competition and spite. I think we should all be doing this a bit more.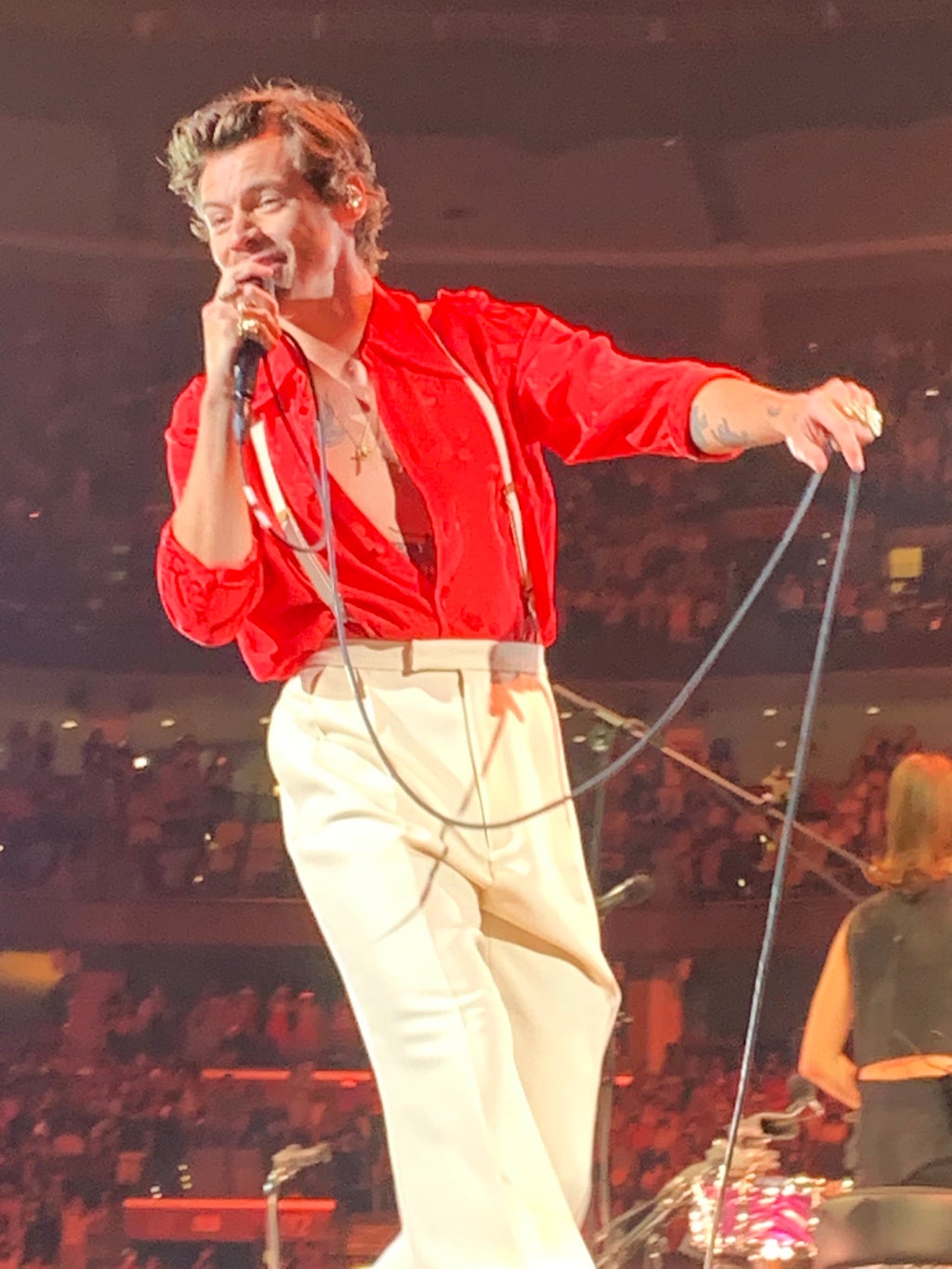 So, there I was, three days before the biggest concert I have ever been to, and with absolutely no one to go with since my roommate got lower-level tickets with her sister. In hindsight, I probably should've asked them where they were sitting so I could try to find a seat close, but sometimes it's the right choice to outdo people. I spent most of Tuesday night tossing and turning in bed from excitement and stress. I was going to be going to a city I've never been in, to a concert venue much bigger than the Warped Tours I had been to previously, and then have to drive back to my home in Naples after the show ended at 11:30 p.m. My anxiety was through the roof.
Thankfully, my mom came to the rescue the next morning and called to tell me that she booked a hotel close to the venue and would drive me over to Sunrise, drop me off at the concert and just hang out in the room watching Squid Game until she had to pick me up again. Nerves calmed a little bit, I still had to come to terms with going to the concert alone, and with no cool outfit like everyone else.
Thursday rolled around and I drove down to Naples after my class ended, prepared to spend the night drawing cherries on my jeans and planning the makeup I was going to do. My mom wasn't able to get off work until the early afternoon on Friday, so I was resigned to the fact that I wouldn't be able to camp out in line and get barricade. I spent almost four hours perfecting the cherries on my jeans and was fairly happy with the outcome—I have no artistic talent, mind you—when a friend tells me they look like balls. Definitely not what I was going for. So, because I'm a perfectionist, I spent the night deciding what to do to make them better.
I got about four hours of sleep and woke up at 8 a.m. to get another pair of jeans from Target and try again. 30 minutes before my mom got home from work and we're supposed to leave, I finished the second pair of jeans, and I was confident that they looked amazing (which they did, I got hundreds of compliments from strangers). We hit the road at about 2 p.m. and got to the hotel at 3:33 p.m.
I was going to be close to Harry Styles no matter what, so we ate some dinner, took a million tries to get my hair right and then left our hotel right as the doors at the concert were opening. The line for general admission was so short when I got there at 7 p.m. and I managed to find a girl that had messaged me on TikTok who was also going to be alone in the Cherry Pit. We weren't in the best spot, probably about six from the barricade, so I looked around and found us a much better spot, only three from the barricade with little to no obstructions. Then it was showtime.
I had the most amazing night. Life-changing, actually. The friends that I ended up making there were so sweet and we all lost our minds together when Harry Styles hit the stage. That night kind of seems like a fever dream when I try to remember it. I know I was there. I know he looked me in the eye multiple times. I know I sobbed during "Fine Line." Anything past that just feels unreal, like there was another version of myself having a great time at the concert. I've always been nervous going to the grocery store alone and there I was in a mass of thousands of people by myself watching this British god sing about sex. It was my main character moment. Honestly, that whole week was my main character moment and I'm pretty sure I'll never surpass it.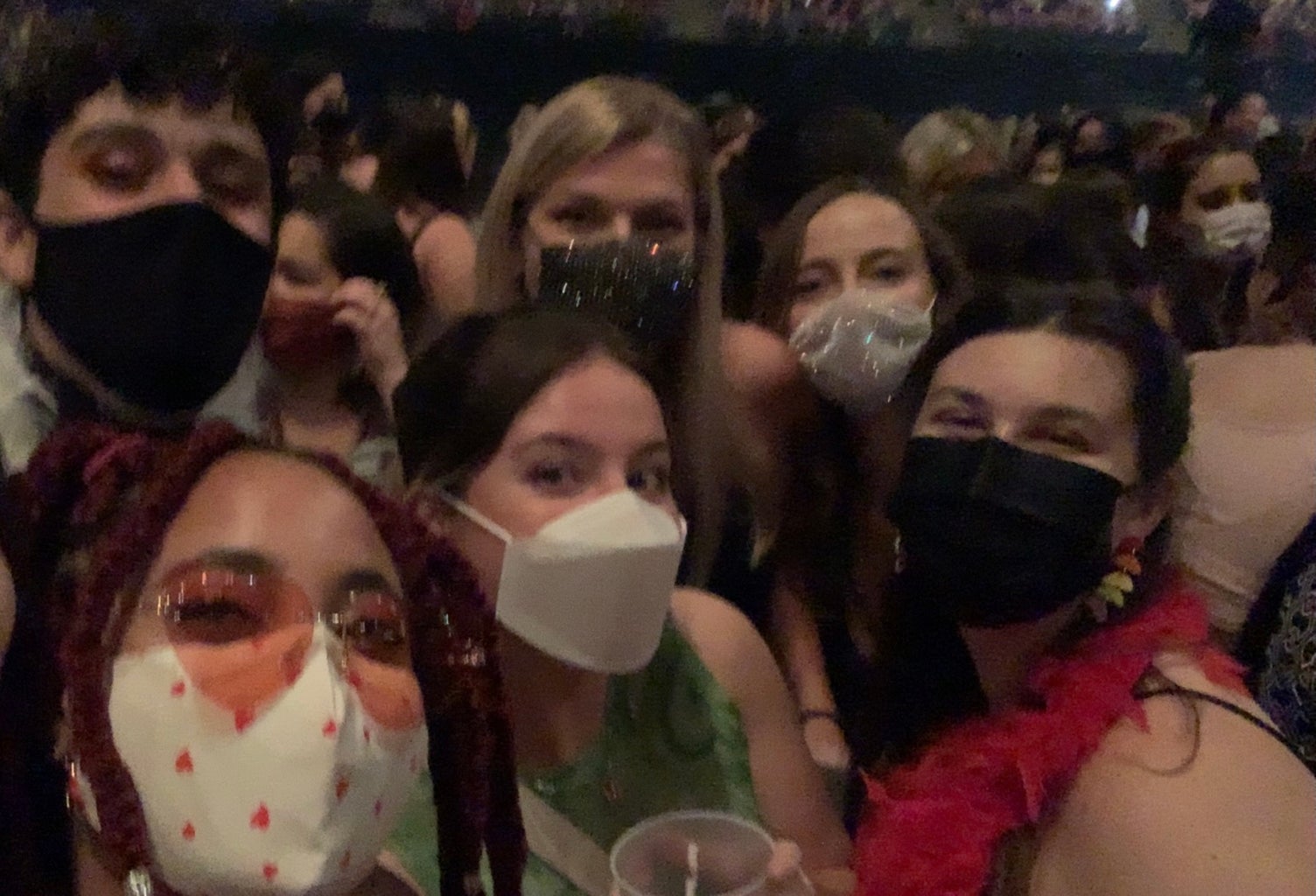 Though this only happened out of spite, I can wholeheartedly say that I am as happy as could be that I was able to see Love on Tour and extremely thankful that my roommate got her tickets because I never would've had the courage to get my own if it wasn't for her. I can't believe that I lucked into a face-value pit ticket and then into getting third from the barricade. If you take anything from my story, let it be that you should be doing things by yourself more often. This was the most freeing and exciting moment of my life and I got to learn about myself more.
Want to see more HCFSU? Be sure to like us on Facebook and follow us on Instagram, Twitter, TikTok, YouTube and Pinterest!