5 Reasons Why I Love Bad Bunny and You Should Too
His dedication to his fans.
Although 2020's been rough, Bad Bunny has been giving fans his everything throughout. When his record-breaking album was released, "YHLQMDLG", he spent more than 3 hours on Instagram live with fans, listening to the entire album with them. He spent this time asking them what their favorite songs were, sharing his with them, all while singing and dancing. It was the most endearing thing to watch my favorite artist love his music and his fans so much. According to Billboard, Bad Bunny's live had over 250K viewers tuned in at all times, with an all-time high of 320K viewers, beating Drake and Tory Lanez's records. Shortly after this record's debut, he worked hard and released another full album, complete with artist collaborations, to help get us through quarantine, appropriately named "LAS QUE NO IBAN A SALIR".
Furthermore, Bad Bunny did not let the pandemic stop him from giving an amazing concert to give the fans these songs, live! Bad Bunny gave a surprise Livestream performance atop a flatbed truck that drove throughout New York City, debuting his new song and music video, Una Vez, as well as singing fan favorites. According to NBC, the reggaeton star thanked the frontline workers of the pandemic as well as blessing his fans with live versions of the music they had been jamming to for months.
His love of country.
Bad Bunny is a Puerto Rican artist, and he makes this known! He represents his home country proudly, and he often gives back to his home country in loving ways. A year after Puerto Rico was overtaken by the disastrous effects of Hurricane Maria, Bad Bunny devoted his hit song, "Estamos Bien" to his fellow compatriots as he performed it on The Tonight Show with Jimmy Fallon. His performance raised awareness for those still struggling in Puerto Rico as he displayed videos and pictures of the damage behind him as he performed.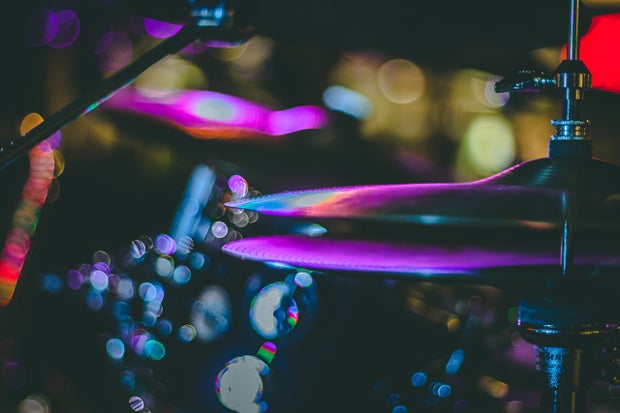 Photo by Israel Palacio from Unsplash
His insane style.
Most people recognize the Bad Bunny style as colored sunglasses, baggy clothes and painted nails. He takes eccentric risks with his fashion, which is what makes his style so incredible. Many have called him things like "an agent of cultural transformation," and "electric," because his style and energy are so irresistible.
He has revolutionized trap and reggaeton.
Bad Bunny has managed to make reggaeton a mainstream and now well-loved music genre across America and other nations! His enthralling music and collabs with famous artists have brought his unique flair from Puerto Rico to all parts of the world. Now people from all over, of all ethnicities and music tastes, are singing along to hit songs like "MIA feat. Drake," "Callaita" and "Yo Perreo Sola". He made Latin history as his album, "YHLQMDLG" hit #2 on Billboard's all-genre chart and a whopping 15 songs on the Billboard Hot Latin Songs chart. He has billions of streams on Spotify and Youtube as well as a Grammy nomination for record of the year thanks to his hit song "I Like It" where he collaborated with Cardi B and J Balvin. Even more recently, Bad Bunny was the first Latin urban musician to make the cover of Rolling Stone, which did an exclusive on his life in lockdown with his girlfriend, Gabriela Berlingeri, who created the cover alongside Suzi Exposito. Bad Bunny's crossover is unmatched, skyrocketing his fame and exposing millions to the amazing world of trap, reggaeton and perreo music. People cannot get enough of Bad Bunny, and neither can I.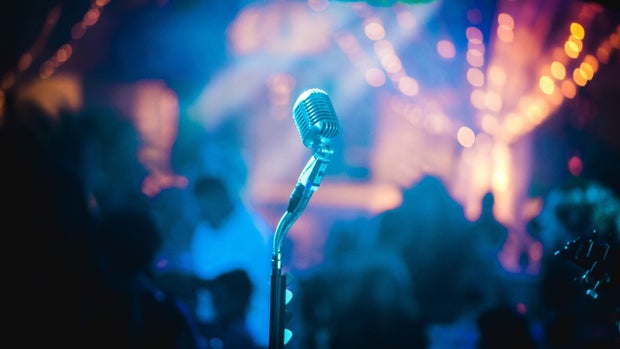 Bruno Cervera
His music, of course.
Many of Bad Bunny's songs have deeper meanings, even if they seem playful at first listen. He does a great job of marrying good beats and catchy lyrics with true messages about himself or the world. Personally, my favorite Bad Bunny song is "Solo de Mi" from his album X100Pre, which is a catchy yet powerful song about personal independence. This song and its music video speak out against domestic violence while still having a captivating beat and lyrics. One of his latest hit songs "Yo Perreo Sola," which was No. 2 on Billboards Hot Latin Songs chart, was embraced by many, Regeatton fans or not. Once you hear it, you can't help but get up and dance. The title translates to "I Dance Alone," for all those girls who just want to dance by themselves in the club. It was also written in remembrance of a transgender woman who was killed, Alexa Negron. His very latest release is "UN DIA," which is a chill song featuring Dua Lipa, J. Balvin and  Tainy. Each of his albums has a completely different vibe, and I'd encourage anyone to give his music a chance. His discography has anything you need, from breakup songs, to hype songs, to chill songs. I used to dislike Bad Bunny before I gave him a chance, and now here I am, with my friends throwing me Bad Bunny-themed birthday parties!
Want to see more HCFSU? Be sure to like us on Facebook and follow us on Instagram, Twitter, TikTok and Pinterest!