5 Love-Filled Valentine's DIY Crafts
Crafting is a great stress reliever for around this time of the semester. February brings homework, tests, papers and the like so taking some time this Valentine's Day for yourself is important for your self-care. The following crafts are things you can make for yourself or your loved ones this Valentine's Day. The materials for all these crafts can be found at any craft store and supermarket so let your creativity soar with these love-filled Valentine's Day crafts.
Rose Bath Bombs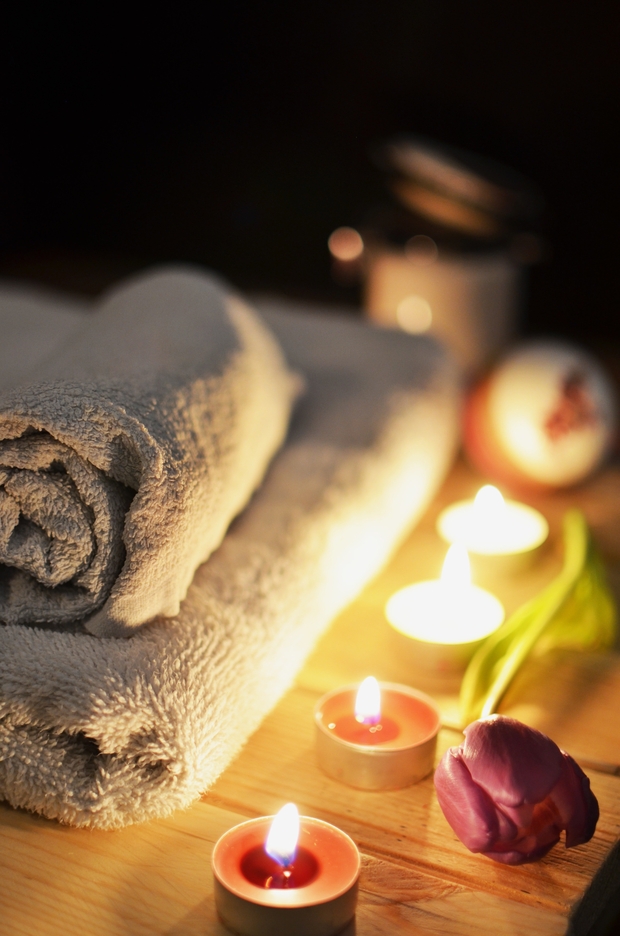 For this rose bath bombs tutorial by Jojotastic, you will need the following ingredients: 8 oz. baking soda, 4 oz. citric acid, 4 oz. corn starch, 4 oz. Epsom salt, 2 tsp. coconut oil, 2 tsp. essential oil, 3 drops food coloring, ¾ tsp. water, dried rose petals and a mold tray, whether that be a silicone ice cube tray you already have or a heart-shaped mold you have found. First, combine the baking soda, citric acid, cornstarch and Epsom salt and shift out any clumps until even. In a separate bowl, heat up the coconut oil until it starts melting and then add a few drops of essential oil, the red food coloring and the water, then mix. Slowly add this mixture into your dry ingredients and mix until it develops a sand texture. Add slightly more water if it will not stay together. Lastly, pack this mixture tightly into the molds with a few dried rose petals and let sit for 24 hours. I would recommend making these bath bombs the day before Valentine's Day so you can enjoy them the day of!
Banner Garland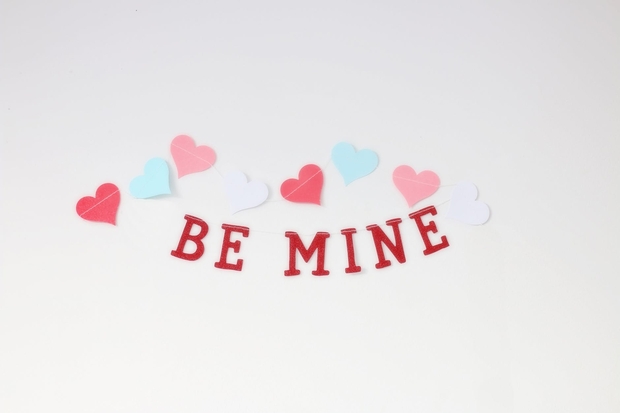 A banner garland is a perfect piece of decor to celebrate Valentine's Day and this tutorial is so easy. At any craft store pick up a thick roll of burlap, fabric or paint (depending on if you'd prefer to sew or paint), burlap strip, lace ribbon, hot glue and scissors. Cut out the burlap into flag or banner shapes and leave it a little longer on top. Use that extra fabric on top to fold over onto the back and hot glue this down to create a hole for the banner to hang on the string. Paint a heart on each flag, alternating colors. If you'd rather use fabric, either try sewing it on or hot gluing it to the flags. Lastly, put the string through and tie the ribbon or lace onto the string for your own handmade banner.
Homemade Card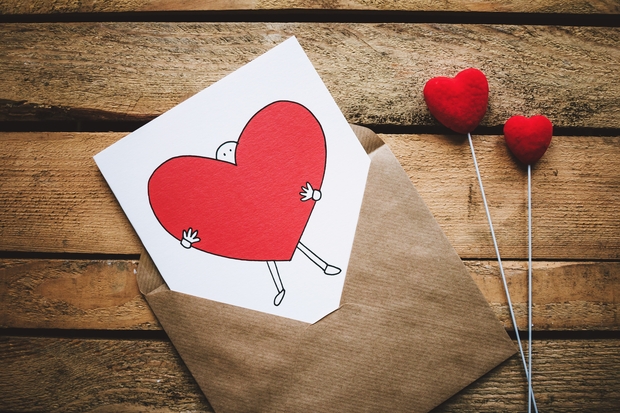 Take card-giving to the next level by making your own for that extra special detail and love only you can give to it. This card could be given to any loved one but I believe a mom or best friend would really appreciate such a gesture. To start, get multiple sheets of cardstock in different colors depending on your preferences. Make sure you also have glue or Mod Podge, scissors, an X-ACTO knife would be helpful, a pencil and a ruler. Cut a piece of white cardstock out 5 in. by 8 ½ in. for the card. For the X's and O's, cut out different sizes out of the colored cardstock with the X-ACTO knife. Glue your little X's and O's down on the white cardstock. The card by Lovely Indeed has a larger cut-out X and O as a pop-up when the card is opened. 
Wooden Coasters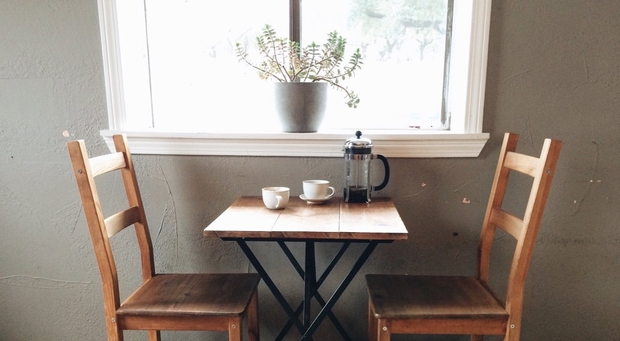 These customized wooden coasters are a simple tutorial and quick gift idea to make for you or your significant other. If you do not have a wooden log lying around, you can buy wooden log pieces online or in a craft store. The rest of the materials include sandpaper, polyurethane clear gloss, paint, paintbrushes and optionally stencils unless you can freehand paint. Sand the coasters a bit to remove any roughness but avoid the edges. Any wooden log pieces bought from a store may already be smooth enough. Apply a layer of the polyurethane glass to the wooden coasters. Then, paint a heart onto each coaster. Paint you and your SO's initials inside for some adorable decor to have around your home as a reminder or make a set for your parents or any important couples in your life to show how much their love inspires you. Finish off the coaster with a layer of the clear polyurethane gloss.
Red Velvet Cookies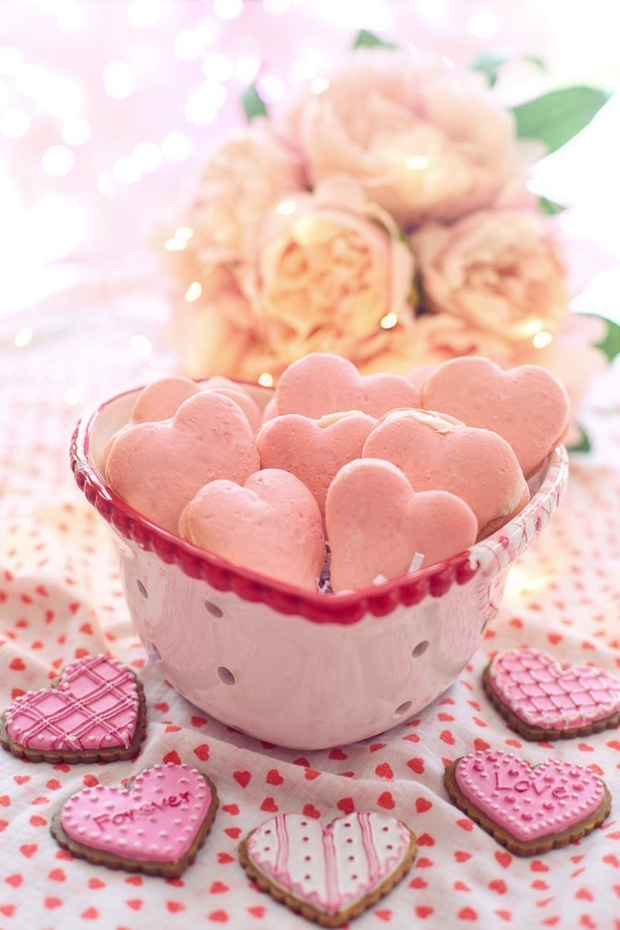 These super-simple cookies will be the perfect addition for your Valentine's Day or Galentine's Day party. The recipe calls for one box of red velvet cake mix, ¼ cup of oil, ¼ cup of water, one large egg, red sugar crystals and Hershey Kisses. With a mixer or by hand, stir together the cake mix, oil, water and egg until there are no clumps. Then, scoop out the dough into balls and rough individually in the sugar crystals and place them on a baking sheet. Place the cookies in the oven at 350 degrees for 8-10 minutes. After removing the cookies, place a Hershey's kiss in the center of each cookie and let them cool.
Want to see more HCFSU? Be sure to like us on Facebook and follow us on Instagram, Twitter and Pinterest!