Lauren Spencer Smith is a name you're going to be hearing a lot of. The 18 year old singer/songwriter placed in the top twenty on season 18 of American Idol, and is currently making waves on TikTok with the success of her single "Fingers Crossed". The hit single has gone viral on TikTok and currently has over 3 million views on YouTube — and for good reason. Her strong vocals and heartfelt lyrics have solidified her place as a major new talent in the music industry.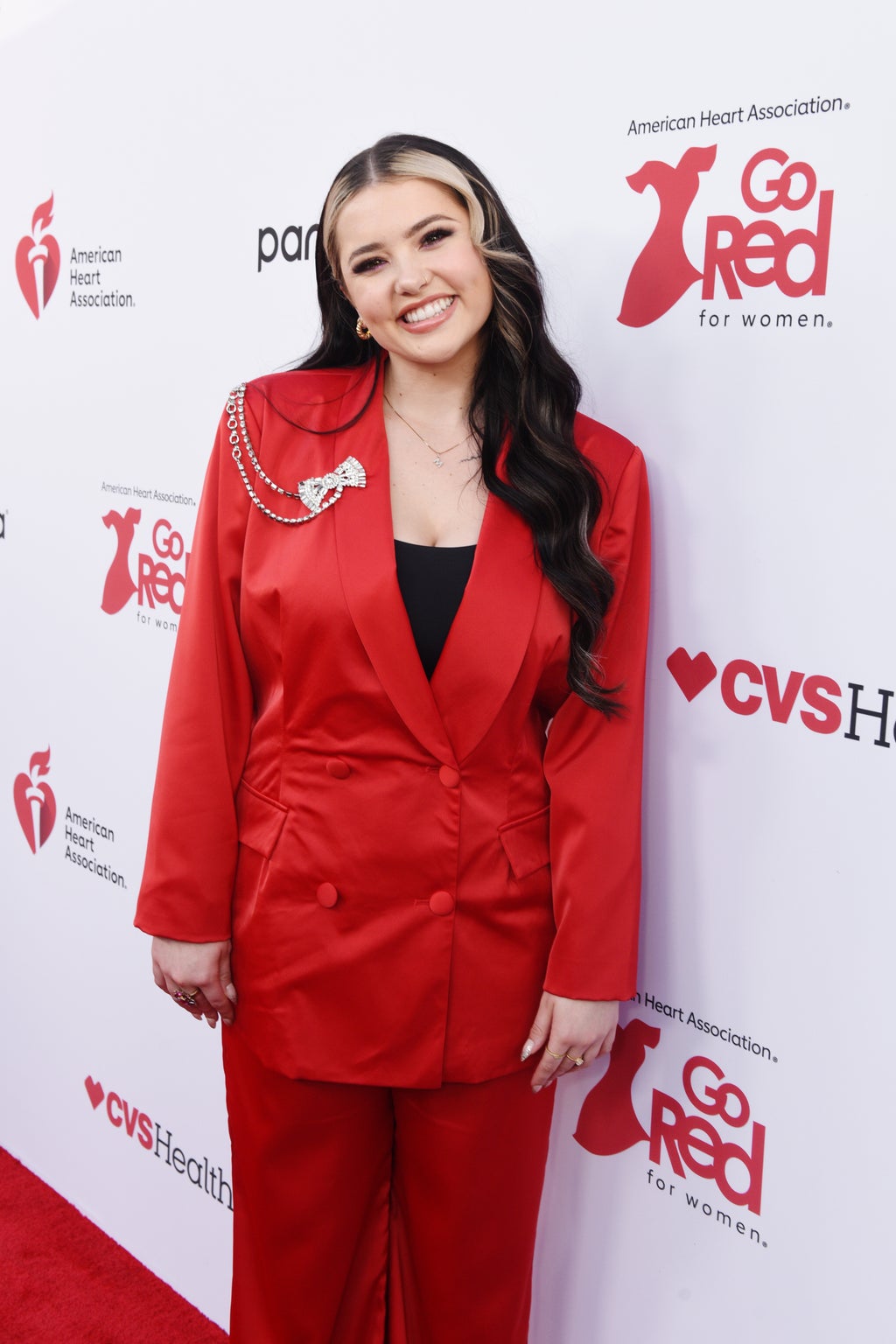 As if musical talent weren't enough, Lauren is using her platform for good and is partnering with the American Heart Association and their Go Red for Women movement, which is a women's-focused heart health initiative. Lauren recently joined a handful of diverse stars for an evening on stage to raise awareness around women's heart health. Despite her young and healthy status, Lauren knows the importance of prioritizing heart health as a woman — and not just when you're older. Women aren't taught the importance of taking care of their heart health in the same way that men are. In her involvement with Go Red for Women, Lauren aims to educate and inspire women everywhere to prioritize their heart health from a young age in order to lead healthy lives. Below, I chatted with Lauren about her music career, as well as her advocacy for women's heart health.
Her Campus (HC): When did you first know you wanted to be a singer/songwriter?
Lauren Spencer Smith (LSS): I've known I wanted to be a singer ever since I was little and my parents bought me a karaoke machine when I was five years old. I've been singing ever since, so I'm happy to see that it's paying off now and a lot of people are connecting with it.
HC: Can you tell me about how your life has changed since "Fingers Crossed" came out?
LSS: It's crazy — it's hard to comprehend, but I feel so fortunate to be able to inspire others and know that all my hard work is paying off.
HC: Where does your songwriting inspiration come from?
LSS: Boys, mostly, and personal experiences.
HC: What's next for you? Is there a full album in the works we can look forward to?
LSS: Yes! you can expect an album later this year.
HC: Tell me about your involvement with Go Red for Women?
LSS: I was so happy to team up with the American Heart Association Go Red For Women movement and perform at the 20th annual Red Dress Collection concert to support women's heart disease. Younger generations of women, especially Gen Z and Millennials, are less likely to be aware that cardiovascular disease is their greatest health threat. We are also less likely to know the warning signs of heart attacks and strokes. That's why it's important for all women to take charge of their heart health and encourage others to do the same. you can tune into the Red Dress Collection concert, headlined by Kelly Rowland with performances by myself, tomorrow night, May 4th at 5 p.m. pst/8 p.m. est on May 4th at live.pandora.com!
HC: In what ways can women prioritize their heart health?
LSS: It's really important to me to wake up everyday and do some sort of physical activity to benefit my physical health as well as my mental health , lowering my stress levels, going on walks, lifting weights, hiking, some mini YouTube workouts, or playing a sport. These are all heart healthy activities. Take it day by day because we all start somewhere, so do whatever you gotta do to protect yourself, your well being, and your heart.