How to Survive College One Week at a Time
This is a sponsored feature. All opinions are 100% our own.
Life as a college student can get pretty hectic at times. In the midst of all of these exams, papers, and quarter-life crises, there's no wonder that we're constantly asking for a break.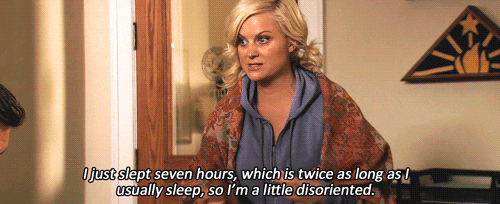 With this semester's Fall 2018 Back-to-School Survival Kits, Her Campus has got you covered with all of your go-to products to help you survive the week.
Monday:
Mondays can be a drag since it's just your weekly reminder that the work week is back in session. However, with Garden of Life's GOL Bars, at least you'll be energized to get through your busy day! An organic and non-GMO verified snack, these GOL bars are a great go-to snack to keep in your purse or simply to grab and go in the mornings. With these bars, you'll never start the day hungry or struggle to study on an empty stomach again.
Tuesday:
Has Monday brought you down already? If that's the case then a little exercise can help you bring your energy back. With Garnier's Micellar Cleansing Water All-in-1 Waterproof, you can ensure that your skin is clean and healthy while you go work out.
Wednesday:
Hey, guess what, it's #humpday! You're halfway throughout the week, which is a bittersweet moment. Not only is it almost the weekend but assignments are also almost due. Take a break from all that studying for a mental health assessment. Bath & Body Works' Wallflowers Fragrance Plugs + Wallflowers Fragrance Refills will make your room smelling cozy just as you take a break from your daily stresses.
Thursday:
Hooray, you've made it all the way to Thursday! We are so ready to spend the weekend with our gal pals and have fun! With Skintimate's 2-in-1 Shave Cream & Skin Conditioner, shaving has never been so easy. This non-foaming cream is created with shea butter and soy protein to leave your legs silky smooth. Do you know what else is great about this product? You don't even have to use it in the shower! That's right, whether you prepare the night before or plan to shave your legs on the spot, Skintimate will be your best friend to get you prepared for this weekend.
Friday:
Who's ready to party! If you're planning to spend the night out with your friends, Katy Perry's INDI Fragrance will help you smelling fresh all night. Make sure that you also stay safe with Sabre's Personal Alarm with Key Ring.
Saturday:
Is it your turn to cook tonight? If you're not sure what to cook, don't worry because Frank's Red Hot can turn any meal into a magical feast. 
Sunday:
Is the realization that today is Sunday bringing you down? Don't worry because, with L'Oreal Paris Sublime Bronze Hydrating Self-Tanning Milk, you can maintain your summer glow even if it's just an illusion. Filled with vitamin E, this streak-free tanning lotion is just what you need.