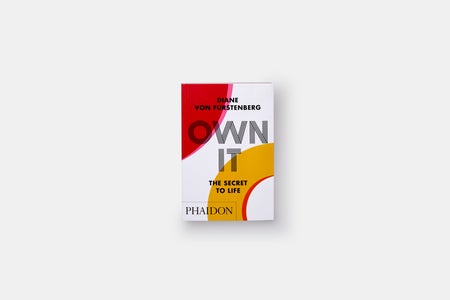 Diane von Furstenberg. Do I Even Need to Say More?
Diane von Furstenberg. Do I even need to say more? 
A recap of Her Campus's special event featuring Diane von Furstenburg.
Designer. Icon. Activist. Fashionista. All words to describe the incomparable style pioneer Diane von Furstenburg. On Tuesday Mar. 23, Her Campus Media and College Fashionista had the unique opportunity to speak with Furstenburg herself about her latest publication entitled Own It: The Secret to Life. 
Hosted by Her Campus founder Windsor Western, the panel was both insightful and inspiring, discussing a range of topics- from life advice for young women in the business world to diversity, equity and inclusion in the fashion industry. 
From the start, Furstenburg demonstrated her expertise on all things life and fashion leaving her audience with a myriad of incredible quotes to take away. One of the first things she said, for example, was a reminder of the path she has paved for women in all industries and what an incredible life she has had. 
"I didn't know what I wanted to do," she said. "But I knew the kind of woman I wanted to be. A woman in charge." 
Growing up, Furstenburg was a determined young woman with big plans who always dreamed of the amazing life ahead of her. She discussed the obstacles she faced as a woman making her way in the professional world such as encountering double standards and unfair stereotypes. She spoke to her most empowering moments as she gained experience and name-recognition. 
As the original designer of the iconic wrap dress, Furstenberg described how that one design not only changed her life, but how inspiring it was to create something so universal. The little dress that started it all as she likes to call it is almost magical, making women of all shapes and sizes feel incredible and is as timeless as it is beautiful. 
Throughout the rest of the session Furstenberg answered questions from the audience with her passionate advice overall being "own it." Although it seems like just a simple phrase, this mantra guided Furstenberg through her own successful life, a sure example of being a self-advocate and empowered woman, particularly in the professional world. 
Through an easy to follow A-Z format, Own It: The Secret to Life is a guide book for all things professional and personal, empowering people of all ages to be a self-advocate and take advantage of all the wonderful things life has to offer. 
Furstenberg left us with one final piece of advice: "You have to experience life," she said. "Push the door open and get in. Be the first to arrive and the last to leave." 
Hearing advice and opinions from one of the most iconic women in the fashion industry was absolutely incredible and an experience I will always cherish. I left the panel feeling empowered and inspired and ready to go out into the world owning it.