Adventures Across The Pond: The Final Installment as Told by The Simpsons
Today officially marks 3 weeks since I've been back on campus and it's been 2 of my hardest weeks at Duke.
Week 1
Week 1 started off with an early morning road trip to North Carolina, with my mom and 150 pounds of my clothes and kitchen supplies, cut short by a three-car collision.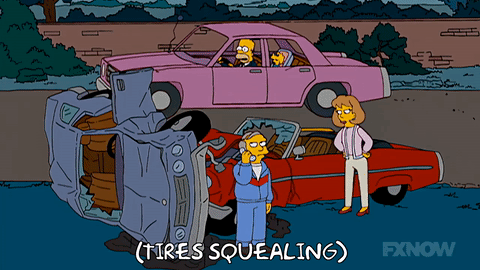 via: Gifr
After losing a day, Week 1 proceed to chug on as I arrived on campus and started an intense 4 days of RA training. #Central1isdabest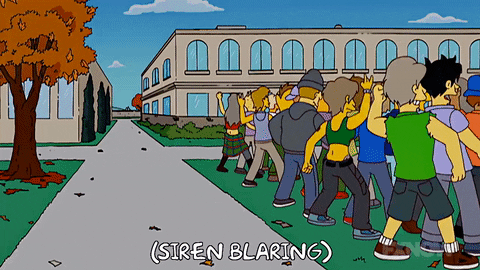 via: Giphy
Soon after training ended, school started and so did my 5 classes. On the bright side I got to see my friends for the first time in 3 months. This, to put it lightly, was the best day of my life and truly made my week.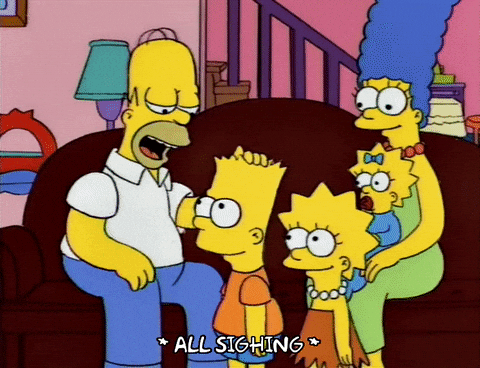 via: Giphy
Week 2: This one's a doozy...
Week 2 started on a lighter note, with my "Writing A Movie" class. It's one of my favorite classes, so I was so excited to go and share my ideas.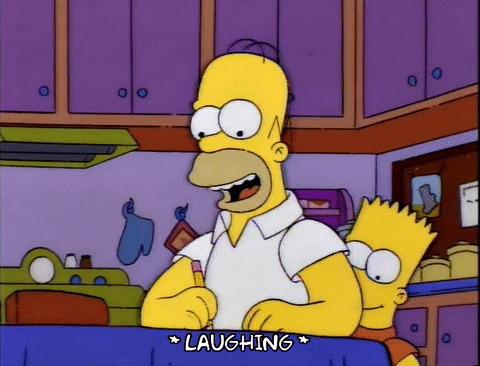 via: Giphy
On Tuesday, it seemed like my week couldn't get any better, but on Wednesday things began to turn. That morning, I had a bad dream but really couldn't remember what happened and it really messed up my mental state for the day.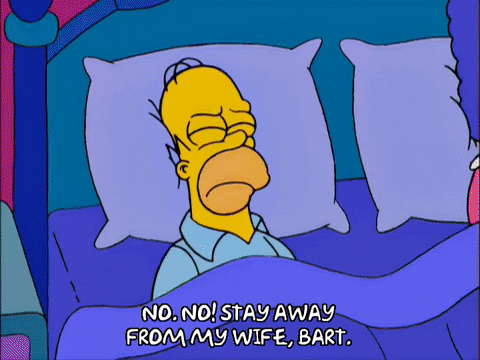 via: Giphy
Even though I was in a bad mood my friends were there for me, ready to listen, and they ended up making my day.  Sadly, the tone of the week didn't turn on Thursday and I was late to my 10:05 because I overslept. As I was walking there, I fell on my knee and overextended two of my tendons (what I later found out on Friday).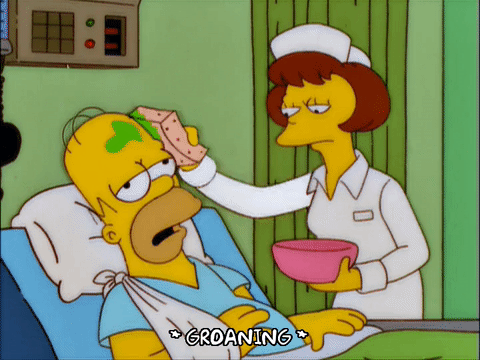 via: Giphy
And finally, the kicker, on Saturday of week 2 my laptop broke. Yep, the backlight went out and I couldn't see anything on the screen. And, to add a cherry on top, the Link was closed until Sunday at 3pm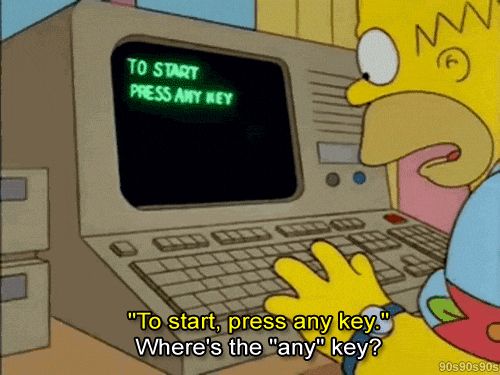 via: Giphy
Week 3
Enter Week 3. After 2 runny noses and one breakdown, the computer situation has been handled and Sunday evening brought a bunch of laughter and two servings of fried pickle chips from the Loop.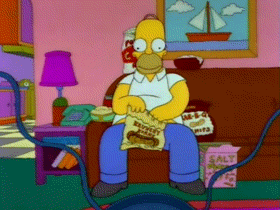 via: Giphy
Today is Wednesday and things are looking up. Classes are going well and my spirits are up.
All in all, I'm so happy I am back on campus with my friends. These past two weeks have been hard with constantly trying to fit back into the groove of things and weaning myself off of London town. Even though I miss London and the friends I made, I know they are only a phone call away.
via: Giphy