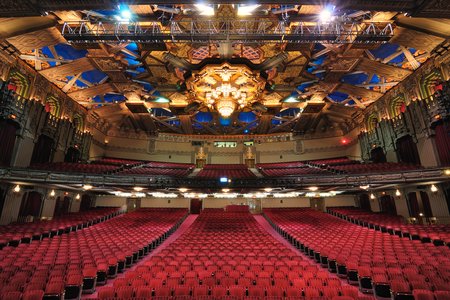 How I Transitioned from Dancing in Grade School to College
I know it sounds like the biggest cliché ever, but I've been a dancer for as long as I can remember. I was four years old when my obsession started. My parents signed me up for ballet classes at the same time as preschool (ballet is high on a Russian parent's definitive list of activities to enroll their daughter in before she even knows how to read. It's somewhere right between ice skating and playing the piano). What neither my family nor I expected was for dance to turn into more than an after-school activity, with my tutu phase extending well beyond the second grade. There's no other way to put it - I was hooked. 
Over a decade later, as I began my transition into college life, I took a few steps back and considered just how far I was willing to take my commitment. Moving away from home and taking on a new city, new campus, new workload, and new aspirations meant figuring out how to integrate dance into my life without overwhelming myself or overlooking my priorities. This process hasn't been easy, but I can confidently say that I'm content with where I am right now: working towards earning my degree while still finding time to do what I love.
Ballet consumed my life for 12 years, to the point where I was splitting my time between school and the studio five days a week. I was lucky enough to start at an amazing dance school, one that I trained at consistently throughout grade school. I've lost track of how many performances I was a part of, how many cast parties I'd attended, how many costumes I'd been fitted for, and how many pairs of pointe shoes I'd worn out beyond repair. Over the years, I've iced countless bruises, taken care of quite a few hip and ankle issues, and even lost a toenail (so sorry for that image, especially if you're eating right now). Three of my summers were devoted to an international summer intensive program where I got to work with professional choreographers, made friends from countries like Argentina and Mexico that I still keep in touch with, and tried out different styles of dance that were completely new to me. During those few weeks, I would be exercising for an average of seven hours a day, and I loved every second of it.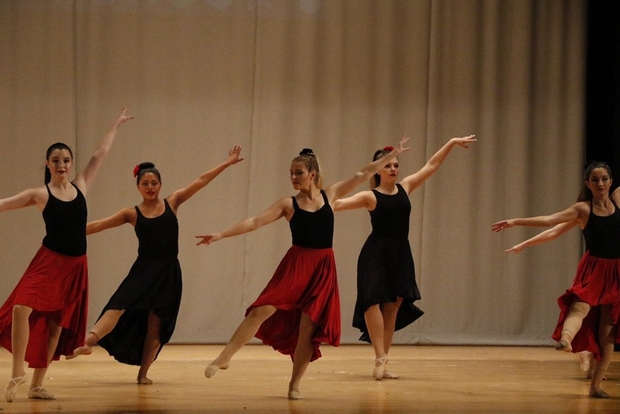 As the years went on, I started to dedicate more time to searching for colleges and narrowing down what I wanted to major in. Although I'd seriously considered auditioning for ballet companies a few years earlier, I eventually came to terms with needing to expand my horizons and study something that would be a better fit for me in the long term. I settled on a major in communication at Drexel, which I don't regret. Writing has always come naturally to me, and I know I'll be happy in life if I can make a living through writing. I also love how flexible the possibilities for co-ops and jobs are within the major, and I've known that I want to work in a creative field for years now. At the same time, I still wanted to continue dancing in college, so after a lot of deliberation, I decided to push for a minor in dance. I'd also made up my mind that I wanted to keep performing, so I set out to audition for Drexel's freshman dance ensemble.
Auditioning for the FreshDance winter concert made me nervous for a variety of reasons. For one, I knew I would have to break out of the ballet bubble I'd been stuck in for the past 12 years and adapt to many other different styles of dance - contemporary, modern, hip hop, even African - that I'd only ever been introduced to during summer intensives. Leaving my comfort zone would be intimidating enough even if I wasn't auditioning for a professional-level performance, and I still didn't know what to expect. Luckily, all the freshmen were coming into the process with no prior knowledge, so we were all in the same situation. There were around 20 of us, coming from several different dance backgrounds and diverse majors.
A few days came and went and I ended up finding out that I got cast in two pieces, one of them created by a student choreographer and one by a professional guest. I'd had to write down a lot of scheduled night classes on my conflict sheet, so I was relieved that I could work around my schedule and still be as involved as possible. When the rehearsal process started, I realized just how committed I needed to be to performances, and that stands true today. In addition to rehearsing multiple times a week, we also have to enroll in ensemble classes that meet twice a week. There are also times when a class and a rehearsal run back to back, so there's no break in between.
We're also responsible for taking care of ourselves when we're not in the studio. This includes stretching regularly, getting in the occasional workout, staying healthy and hydrated, and memorizing many, many eight-counts of choreography. For one of my dances, this also meant memorizing six-counts, ten-counts, and twelve-counts, which I could barely wrap my head around.
At first, I was uncertain about how to coordinate all of this with my schoolwork, especially when it came to the writing-intensive classes that I was required to take for my major. It's been a few months since then and the workload has never gotten easier, but my time management skills have. I thought the stress was going to be much more intense, but somehow I managed to find time to balance my hours in the classroom, in the studio, and in between. Once we were a couple of months into the rehearsal process, I wasn't stressed out or uncertain anymore. If anything, working with my choreographers and castmates became something I ended up looking forward to every week. Though I was still out of my comfort zone with the styles of dance that we were working with, I found myself adapting to them much more naturally, and I started to welcome the change.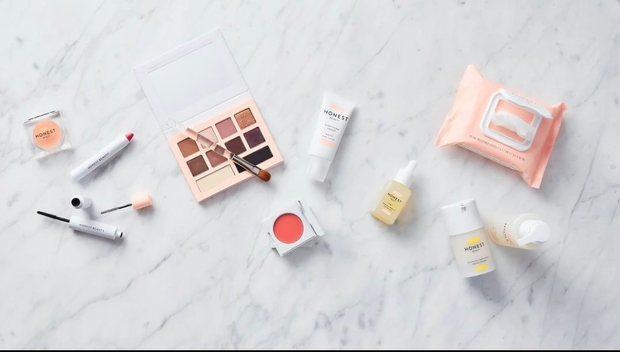 Once choreographic showings and video tapings were over and we moved into the theater, our rehearsal schedules became a lot more intense. During tech week, we were performing multiple full run-throughs of our pieces, fine-tuning any last-minute choreographic changes and leaving after 10 PM almost every night. Coincidentally, this was also the week that my immune system decided to throw me for a loop and surprise me with one of the worst colds I've had in a very long time, which just gave me another reason to take extra good care of myself. It was one of the most stressful parts of my college experience so far. I had to simultaneously make up work for the classes I was missing, try to function during the ones I did go to, treat my symptoms when I was home, and spend my nights at the theater with a full tissue box and a thermos of ginger tea, but somehow I got through it. By the time opening night came around, I was already starting to feel my strength coming back, much to my relief. I may have still been stuffed up, but the feeling of getting to perform on stage for the first time since last spring was a hundred times worth it. We'd been working non-stop for weeks and weeks to perfect our choreography, and all our efforts came to fruition in the two final performances. At that point, I realized that even if I wasn't looking for a career in dance in my future, the fact that I was still able to be a member of this company and participate in these shows meant that I'd reached the goal I'd been thinking about since before I came to Drexel. Even though I was juggling homework, midterms, and cold remedies, I still managed to be a part of the entire performance process, and I came out of it feeling much more well rounded.
A few weeks later, I'm starting to rehearse two new professional pieces for the spring show, with the styles being even more out of my comfort zone. I'm well aware that my schedule is only going to get more hectic next quarter, which does make me a little nervous. I'm planning on taking 19 credits next quarter as well as applying for 25 different co-op positions throughout Philadelphia, preferably related to PR or editorial writing for organizations that I'm passionate about. At the same time, I'd still like to find the time to broaden my dance experience, earn my minor, look for more performing opportunities and push myself even further out of my comfort zone. I know the workload won't get easier any time soon, but I'm finally confident that I can work towards my major and keep doing what I love.