10 Recipes to Try Out While You're Stuck in Your House
Being in quarantine for several months means that we've got lots of time on our hands to find new and creative ways to entertain ourselves, whether it's making art or learning an instrument. Lately, I've noticed how many people are turning to the kitchen to experiment with different recipes. It seems like everyone's baking bread, whipping coffee, and exploring different cuisines these days. When it comes to cooking and baking, I've found that not only is the end result worth it, but the process itself can also be incredibly therapeutic. Plus, it's always fun to attempt new recipes and see how they turn out!
Here are some fun and versatile recipe ideas you can try out at home while quarantined. Most of the ingredients are items that you may already have in your kitchen, but it's easy to substitute them if you need to.
Variations on Smoothie Bowls
Since a lot of restaurants and eateries are still shut down, it's been harder than usual to get access to some of our favorite dishes, which is why many of us are trying to recreate them at home. These smoothie bowl bases take about five minutes, and it's easy to play around with ingredients and incorporate your own toppings if you want to. (If you want to make your own açai bowl, you can usually find frozen açai puree at the supermarket and use that.)
(link: https://spoonuniversity.com/recipe/my-favorite-smoothie-bowls-quarantine-edition)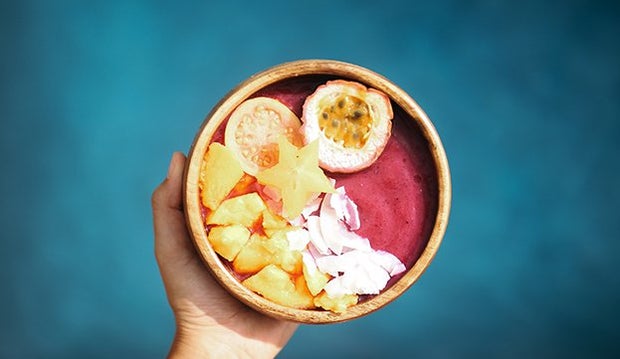 Tessa Pesicka / Her Campus
Fried Egg Quesadilla
Your quarantine mornings can get kind of monotonous if you're sticking to the same breakfast every time. This "no-recipe recipe" doesn't include any exact measurements, but it's a great idea to try out if you want to add some variety to your fried eggs in the morning. It's also really versatile, meaning you can add whatever ingredients you have at your disposal.
(link: https://cooking.nytimes.com/recipes/1020001-fried-egg-quesadilla?action=click&module=Collection%20Page%20Recipe%20Card&region=30%20Recipes%20for%20Lunch%20at%20Home&pgType=collection&rank=16) 
Pasta Sauce Ideas
If you don't know what to do with those random boxes of dry pasta sitting in your pantry, here are some sauce options to turn that pasta around. Along with a few more complicated ones, this article features some quicker, more low maintenance recipes with ingredients you can probably already find in your kitchen.
(link: https://www.reformer.com/stories/quarantine-cooking-dress-up-that-pantry-pasta-with-delicious-sauces,600674)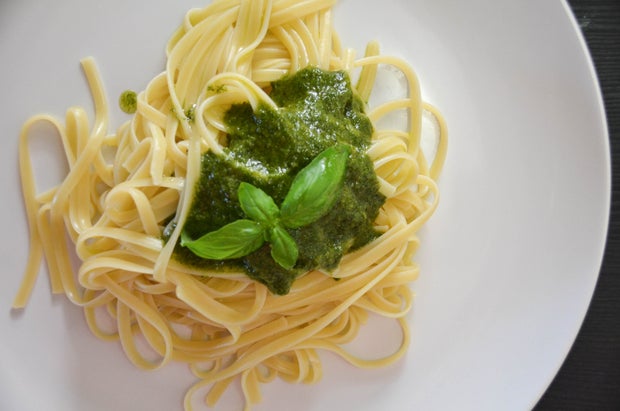 Jocelyn Hsu / Spoon
Lemon Chicken Piccata
Sometimes, all you need is some comfort food that makes you feel like you're back at your favorite restaurant, and this chicken piccata definitely fits into that category. You can also serve it with whatever side dishes you want - some examples used by the author include rice pilaf and herb-roasted potatoes.
(link: https://www.allrecipes.com/recipe/214488/lemon-chicken-piccata/?lnkid=fb4551) 
Spinach Strawberry Salad
Salads are always a good option when you want a healthy, invigorating meal but don't necessarily want to do any cooking. This one can make a good appetizer or side dish as well as an entree, and you can experiment with different combinations of fruit, nuts, and cheese if you want to alter the recipe.
(link: https://www.wellplated.com/spinach-strawberry-salad/)
Fried Rice
This fried rice recipe is easily customizable, meaning you can mix in chicken, pork, shrimp, extra vegetables, pineapple, or pretty much whatever you want to bring some additional flavor to the base dish. It's also extremely filling, easy to make, and can be saved for later as well.
(link: https://www.gimmesomeoven.com/fried-rice-recipe/)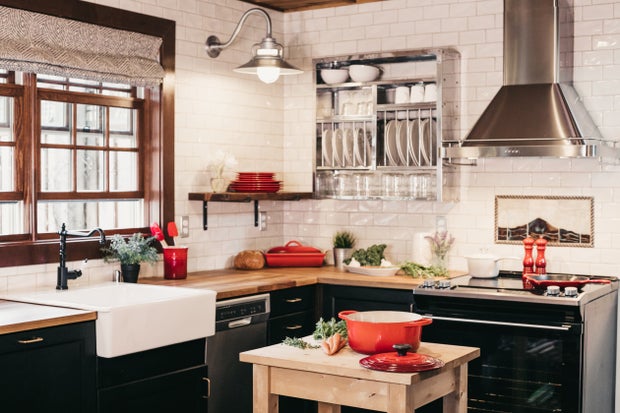 Becca Tapert / Unsplash
Cilantro Lime Shrimp
You can serve this dish with tortillas or over rice if you want to, and it's also a good option to meal prep ahead for the week. When you're craving seafood but don't want to take a long time preparing something complicated, this is a great option to try.
(link: https://www.allrecipes.com/recipe/236391/cilantro-garlic-lime-sauteed-shrimp/)
Vegetarian Ramen
Again, this at-home ramen recipe is vegetarian, but you can definitely add in your own sources of protein (the author recommends tofu, beef, prawns or shredded rotisserie chicken). The flavor packet that comes with instant ramen isn't included in this one, but you can always add it in if the dish feels like it needs that extra bit of seasoning.
(link: https://www.aheadofthyme.com/2017/01/quick-and-easy-vegetarian-ramen/) 
Whipped Coffee (Dalgona Coffee)
It wouldn't be a quarantine food post without the whipped coffee! This recipe can be made hot or cold and only takes five minutes with a hand mixer. It's also vegan, but feel free to add in any kind of milk you want.
(link: https://jessicainthekitchen.com/how-to-make-whipped-coffee-dalgona-coffee-tips/)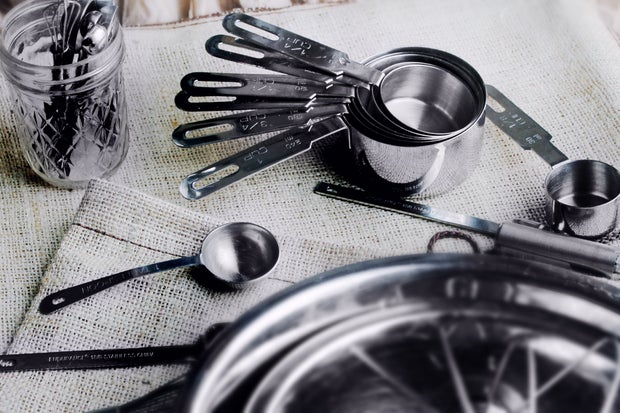 Ellen Gibbs / Spoon
Cocoa Brownies
If you want to hop on the quarantine baking trend or just get back into baking in general, these brownies are a great place to start. Unlike most recipes that separate the dry and liquid ingredients, the recipe only uses one bowl, and the rich flavor comes from cocoa powder so you don't have to run out and buy any baking chocolate. They're pretty sweet on their own, but you can always add some of your favorite mix-ins, such as chocolate chips, nuts and marshmallows, to your brownies.
(link: https://cafedelites.com/best-fudgy-cocoa-brownies/)