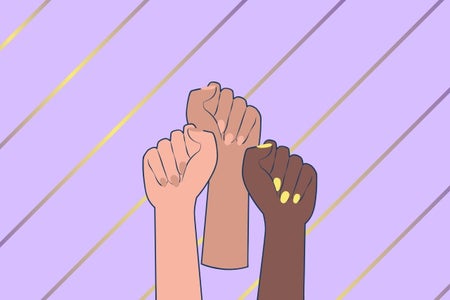 Original Illustration by Gina Escandon for Her Campus Media
Channeling Empathy into Action: How White People Should React to Racial Injustice
I am a white person. I have been aware of the Black Lives Matter movement and have been supportive. However, I have also been guilty of offering a re-share to a post or a performative supporting action, while turning a blind eye to what actually can be done. And I know I'm not the only person to have done this. And while I'm still learning and growing, I've realized that I hold a responsibility as a person with the white privilege to act and not just feel. In the wake of Ahmaud Arbery and George Floyd, the Black Lives Matter movement has been thrust, once again, into the public consciousness. This is my plea to white people like myself: Don't let it fade out of your minds.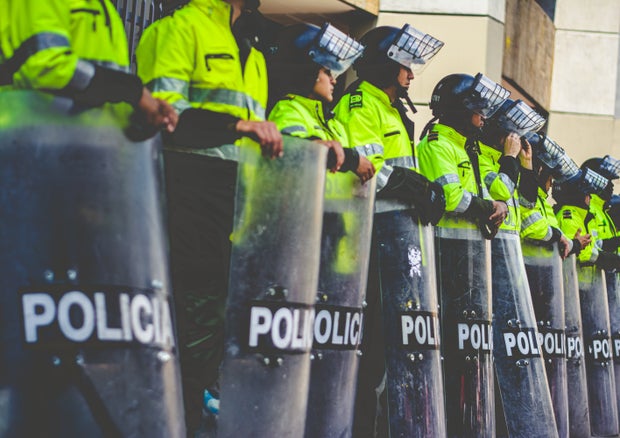 Ricardo Arce / Unsplash
Acknowledge and Interpret Your Emotions. The events of these past few weeks have been nothing short of tragic. A flurry of different feelings are being expressed. Sadness, anger, frustration, and sometimes complete despair. While none of these feelings are particularly enjoyable to experience, our emotions exist to communicate with ourselves and others. The easy thing to do is detach and escape, to stop from feeling these emotion as soon as possible. But detachment is the same as ignoring the issue. Don't dwell in your negative emotions to the point that it harms you, but allow them to be. Identify what you're feeling and realize that the degree of sadness or anger that you are experiencing is only a fraction of what black Americans go through all the time. Take time to understand this. Practicing empathy is a huge first step. But, at the end of the day, that's all it is. A step.
Empathy and Encouragement is Not Enough on Its Own. To call yourself an ally, you must be willing to take action. Donate to charities, sign petitions, contact local authorities, and pressure them to do something, attend a protest. At the very least, spread awareness and have conversations with others. Don't shy away from the issue because you might see it as "not your fight." With this being said, don't hijack the movement or silence black voices. Part of using your own privilege is knowing when you are overstepping boundaries. If you are white, your job is to raise black voices, not speak on their behalf. 
Never stop fighting for equality. It can seem endless and tiring, but if you give up you are becoming complicit. Being an ally means constant support, not just when the movement is trending. Take time to learn and educate yourself about issues. Financially support organizations as much as you can. And, most importantly, listen to your friends and colleagues of color. If you are tired of fighting then you can bet your bottom dollar that they are downright exhausted. Practicing empathy and providing nonstop support is the only way we as a society can move forward.
Photo by Will H McMahan from Unsplash
Donate to George Floyd's Memorial Fund: https://www.gofundme.com/f/georgefloyd
Text FLOYD to 55156 and sign the Change.org petition to get the officers involved charged: http://chng.it/NkVJmtNqqd
Donate to Black Visions Collective
Donate to the Minnesota Freedom Fund to help bail out protestors