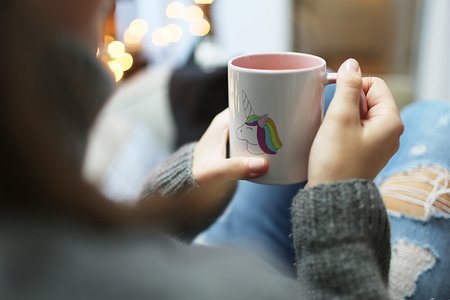 SIx Things to Help You When You Are Overwhelmed
Academics, relationships, and just like in general can be so overwhelming sometimes. Especially at this point in the semester everything starts to get faster and faster and sometimes it is just hard to catch up. When I get overwhelmed I know it is important to take a break, and here are some helpful tips and tricks to get your anxiety down and your productivity up! 
1. Weighted blanket.
Weighted blankets are an excellent tool not just to improve your sleep quality but also relieve anxiety. When you are very overwhelmed or anxious, weighted blankets are proven to relieve some of that anxiety. Just like a hug, the pressure a weighted blanket puts on you releases some of the stress from your body! 
2. Hot tea.
A hot beverage can be very comforting and warm your body when feeling stressed. Try to put everything aside and make yourself some tea to make you feel warm and fuzzy. And if you don't like tea, treat yourself to a hot chocolate! 
3. Instrumental music.
Music is good to listen to you on all occasions. But we all have our crying playlist we listen to when we are upset and just done. While these can sometimes be helpful, I encourage you to listen to instrumental music because it can encourage your brain to have some downtime and time to reflect. 
4. Talking to a trusted person.
Although sometimes it feels easier to keep your emotions bundled up inside, it won't help you in the long run! Whether that is a significant other, friend, or family member. If not, go to your academic advisor or trusted teacher because they are there to help you too! With the help of others, you won't just feel a weight lifted off your shoulders but maybe find a solution to your problems. 
5. Letting out a cry.
Along with talking to a friend, sometimes letting out a cry helps relieve some inner tension and allows you to explore your emotions! 
6. Schedule.
Last but not least, schedule! You don't just have to sulk and lie down in sadness! Sometimes getting up and being proactive is the best cure for feeling overwhelmed. This also helps you sort out all of your wants and needs. Especially if you are overwhelmed with academics, scheduling out what you need to do both academically and for yourself can help you feel secure and less overwhelmed! 
Hope these tips and tricks help :)