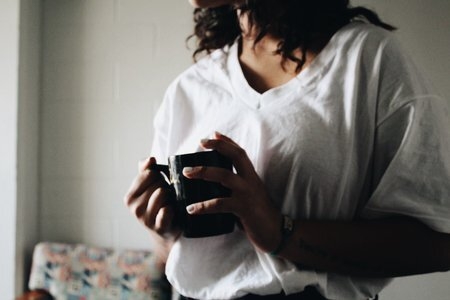 Celina Timmerman / Her Campus
This past month has been the worst month of my life - no exaggeration. The cherry on top has been the coronavirus making my university force me out of my dorm room with under a week's notice and the expectation of going to classes and carrying on as normal while packing our belongings and getting out. Then, after two days of being home, they announced that we would transition to "remote learning" for the remainder of the semester, effectively cancelling all events for my sorority, all shifts for my job, and all plans with my friends. Being a person who thrives on being busy, being around people, and adhering to routines, this next 5 months is going to be extremely hard for me and a lot of other people I know. I have this urge to stay in bed all day, with my cat sleeping next to me and my TV on. I've been giving into it the past three days, and I know that I could continue with it for the next 5 months if I don't set myself straight.
One thing that I want to share with you all in this time is this: Allow yourself to feel however you feel. If you're grateful that face-to-face instruction has been halted because you were drowning in your busy schedule, allow yourself to feel grateful and use this time to relax a little. If you're scared about the future because of this virus, allow yourself to acknowledge the fears you have and use this time to keep yourself safe. If you're like me, and you're deeply saddened by the fact that you will not be able to see your friends or keep your routine, allow yourself to feel sad, and try to build a routine for yourself that allows you to get your work done, but also leaves time for Facetimes, Netflix Parties, social media, and other things that keep you connected. However, like all things in life, this advice requires balance; feel your emotions, but don't let them shut you down or consume you. 
Lastly, I just want to say that this is a hard time for everyone. Don't be afraid to lean on your friends (from a safe distance), but remember that even the strongest ones need people to check up on them too. Use this time to love your friends even harder and take care of yourself even more.