Moving into a new dorm or apartment at the beginning of the school year can be stressful, and it may take some time to adjust and feel as though you're at home. Something that helped me adapt to this change was to decorate my apartment with a few fall décor items since my family likes to decorate for the different seasons. However, moving can be expensive, so here are some fall decoration ideas that only cost me about $50.
Throw Pillows and Blankets
One of my favorite ways to decorate a casual space is with throw pillows and blankets, especially in the fall and winter months. An extremely affordable way to switch out your throw pillows is to purchase pillow inserts from Amazon so that you can change out their covers anytime you'd like. I purchased a set of two 18×18 inch inserts and one 12×20 inch insert for my couch and always have fun choosing new covers for different occasions. This year I chose a beautiful orange pillow cover set for $12.98 and an adorable pumpkin cover for $10.99. The pillows go perfectly together, and I already had a black blanket that complimented the entire look!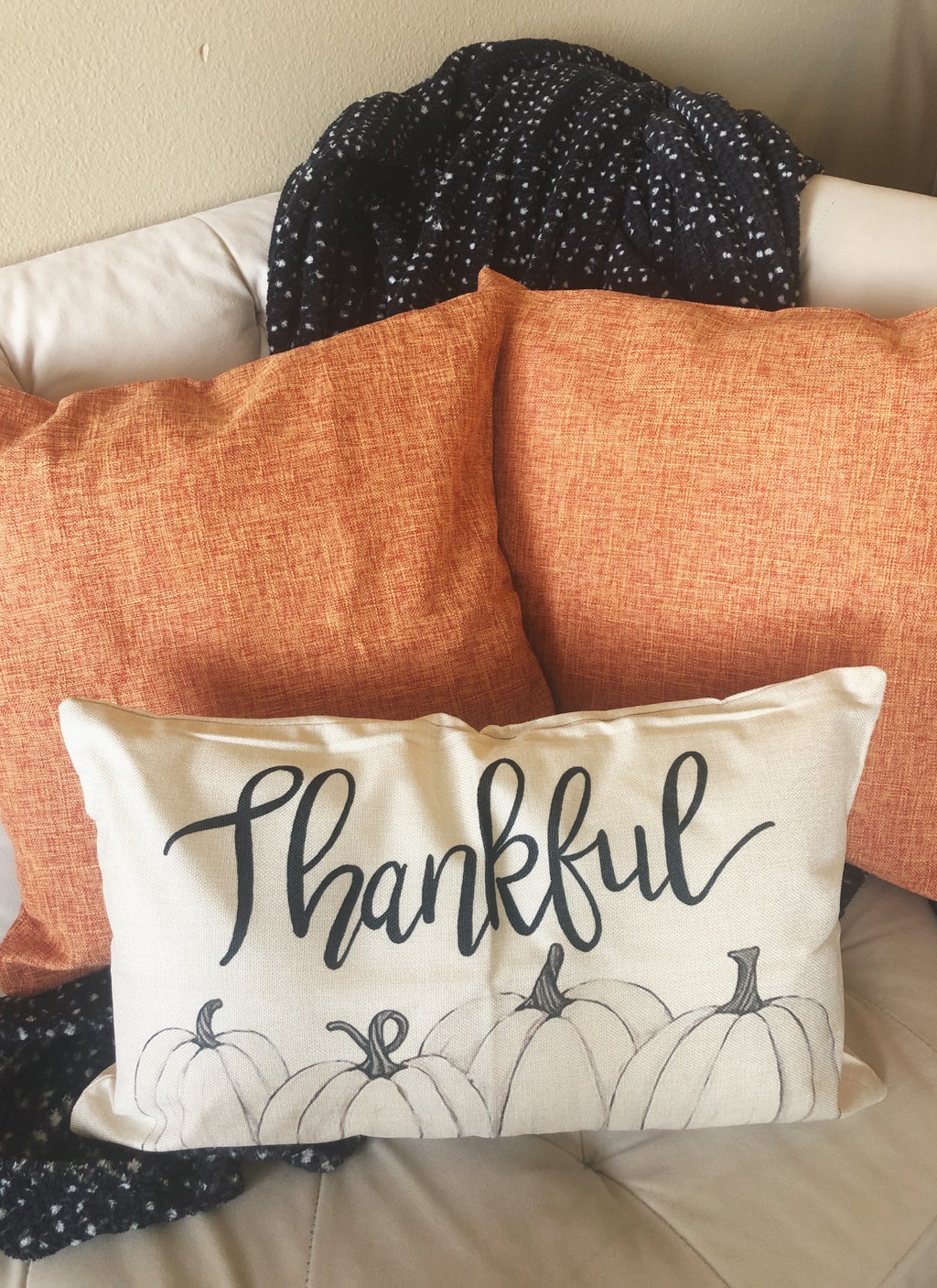 Table Centerpiece
During my hunt for the perfect fall décor, I was hoping to find a centerpiece for my dining room table. At first, I had my mind set on a neutral-colored vase, but the ones I loved were rather pricey for a college budget. Then I stumbled across this milk can at Fred Meyer for $6.99, but got a $3.00 discount for having a Fred Meyer Rewards Card! I initially planned on using it for my kitchen utensils, then decided that it was perfect for the $5 worth of Dollar Tree flower and leaf decorations that I purchased!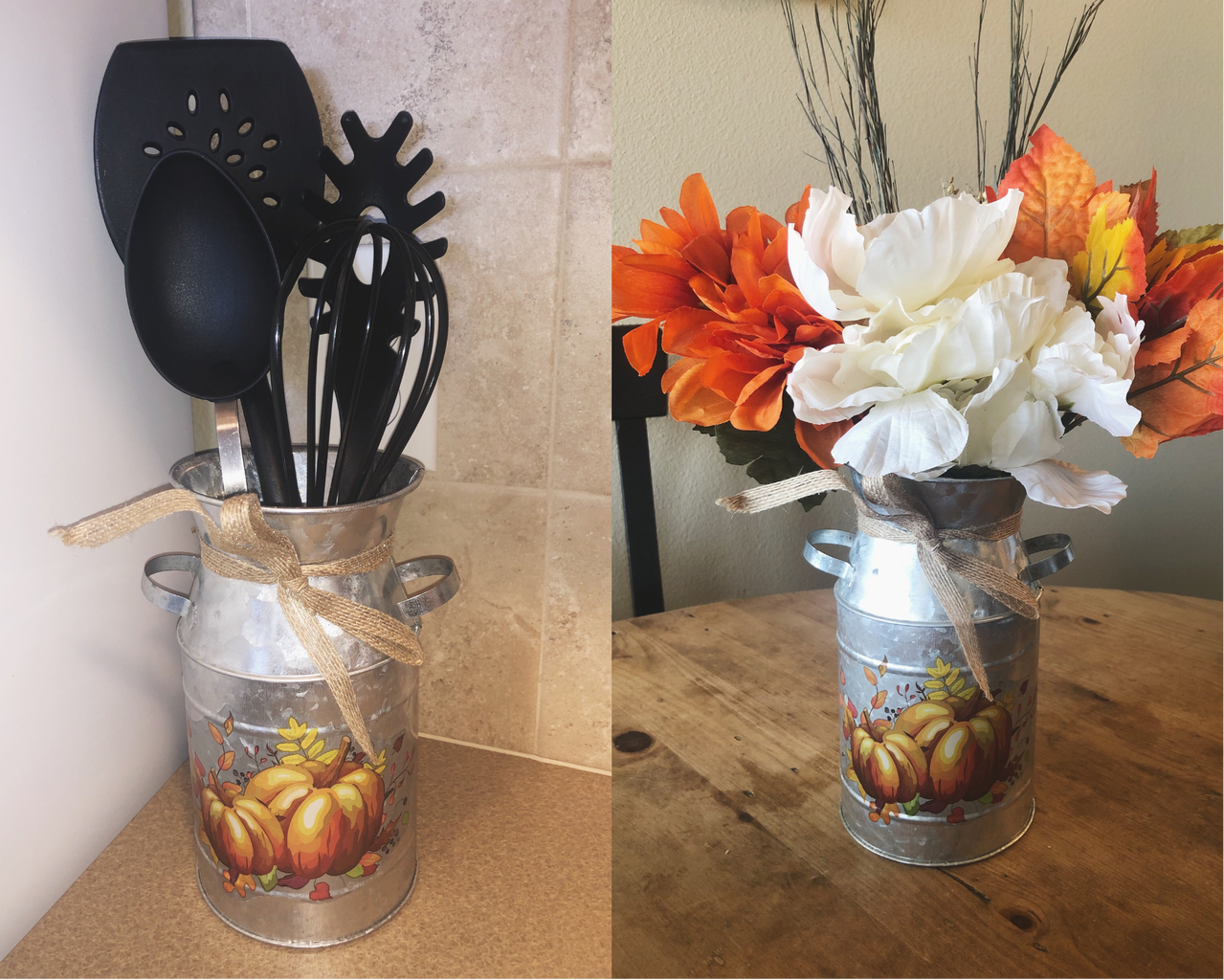 Dollar Tree Leaf Garland
My secret for achieving my perfect fall aesthetic is this five-foot leaf garland that I purchase every year! My favorite way to use it is to wrap four of them around my balcony, and lay one across my TV stand, costing me another $5. I love seeing the leaves when I park my car and watch TV!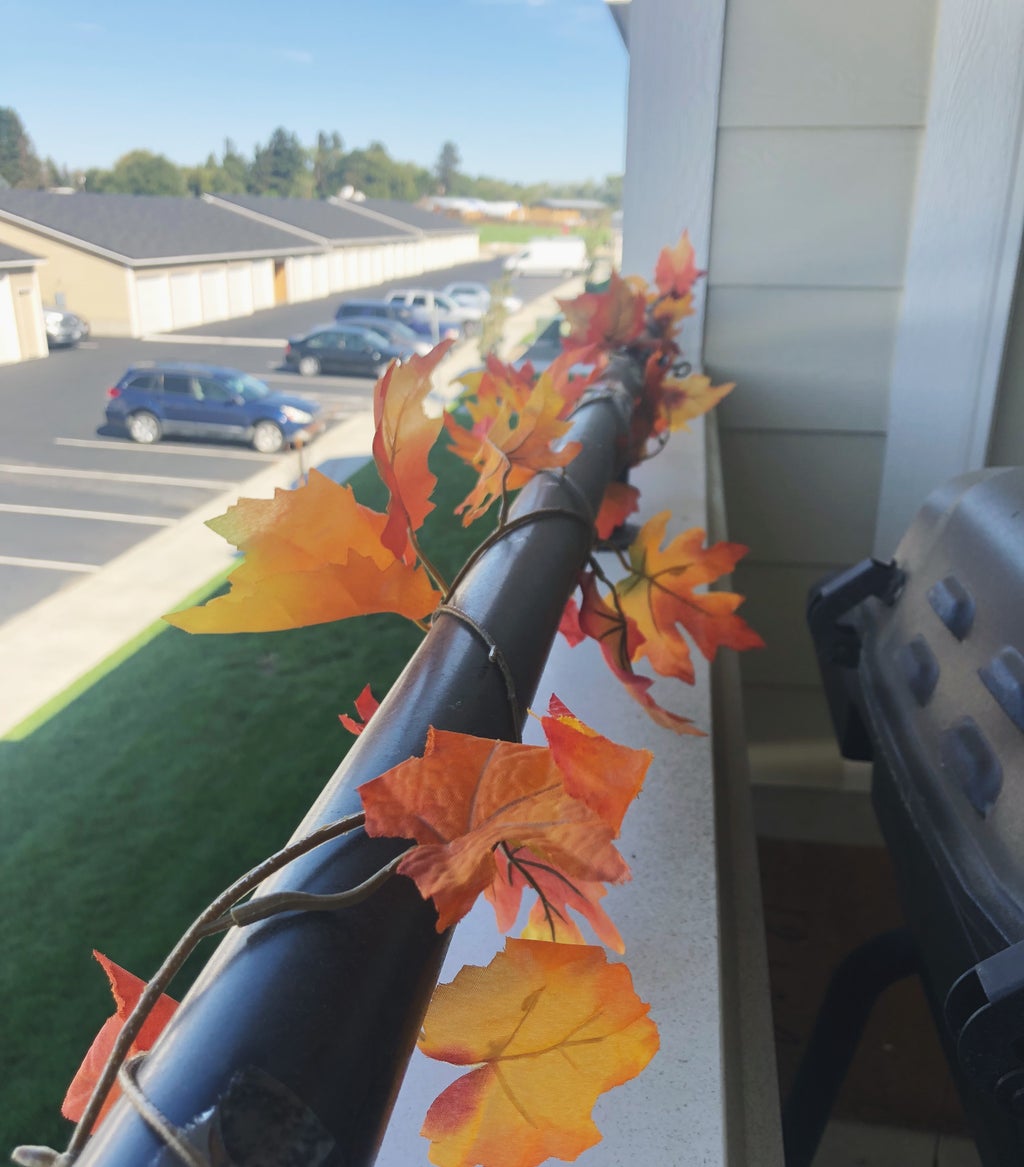 Wooden Signs
Once again, I must praise Fred Meyer for their rewards member discounts! This year I scored a sturdy, white pumpkin made from wood with an adorable twine bow for just $3.19. It perfectly complemented the wooden "thankful" sign that I purchased for $4.80, also from Fred Meyer. These two items look great together on one of my living room shelves!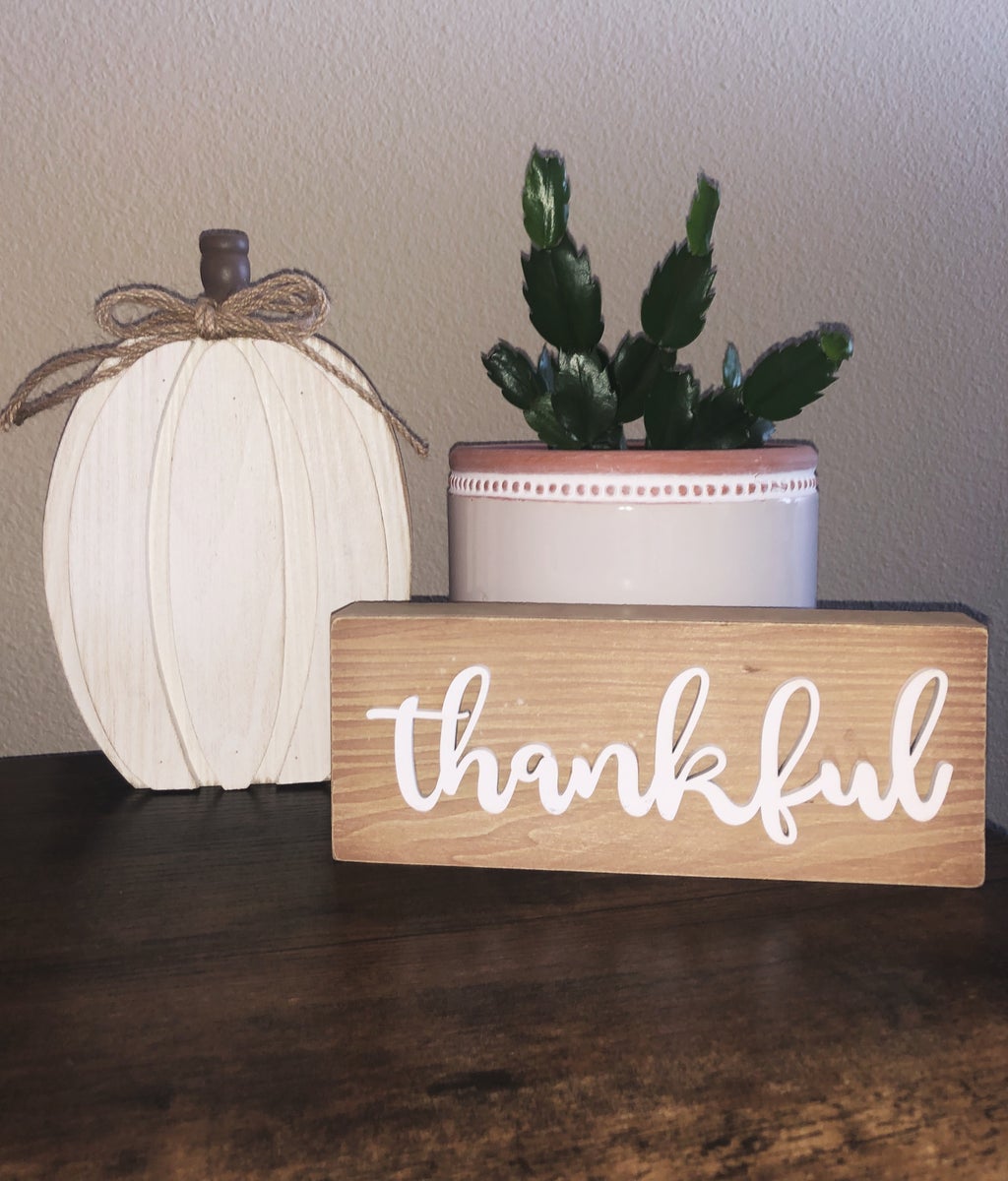 If you were to stock up on these décor items too, it would cost you roughly $45.95! However, if these items just weren't quite enough for your space, I have a few more honorable mentions to include if your budget allows it!
Fall Doormat
During my Amazon search for the pillow covers, I couldn't resist this adorable pumpkin doormat for $17.50! I put it outside my door during the first week of September and plan to leave it outside until the end of November; so if you see it my way, it's only costing me $5.83 per month of use!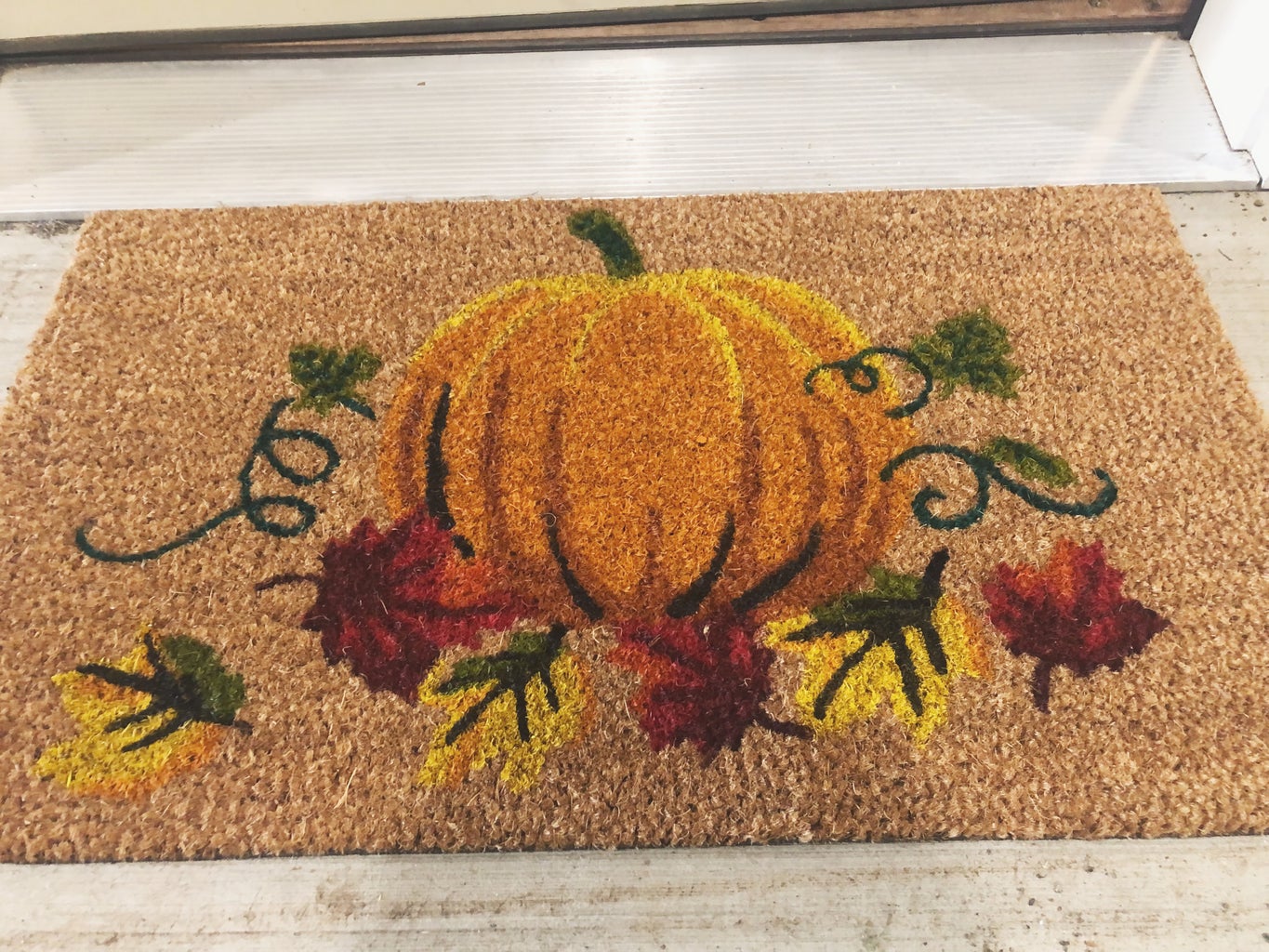 Kitchen Towels
These fall-themed towels are perfect for your décor and are of great quality for kitchen cleanup. I purchased these as a set last fall, so I'm not sure how much I spent, but Fred Meyer had very similar ones again this year for $5.99 per towel before rewards member discounts!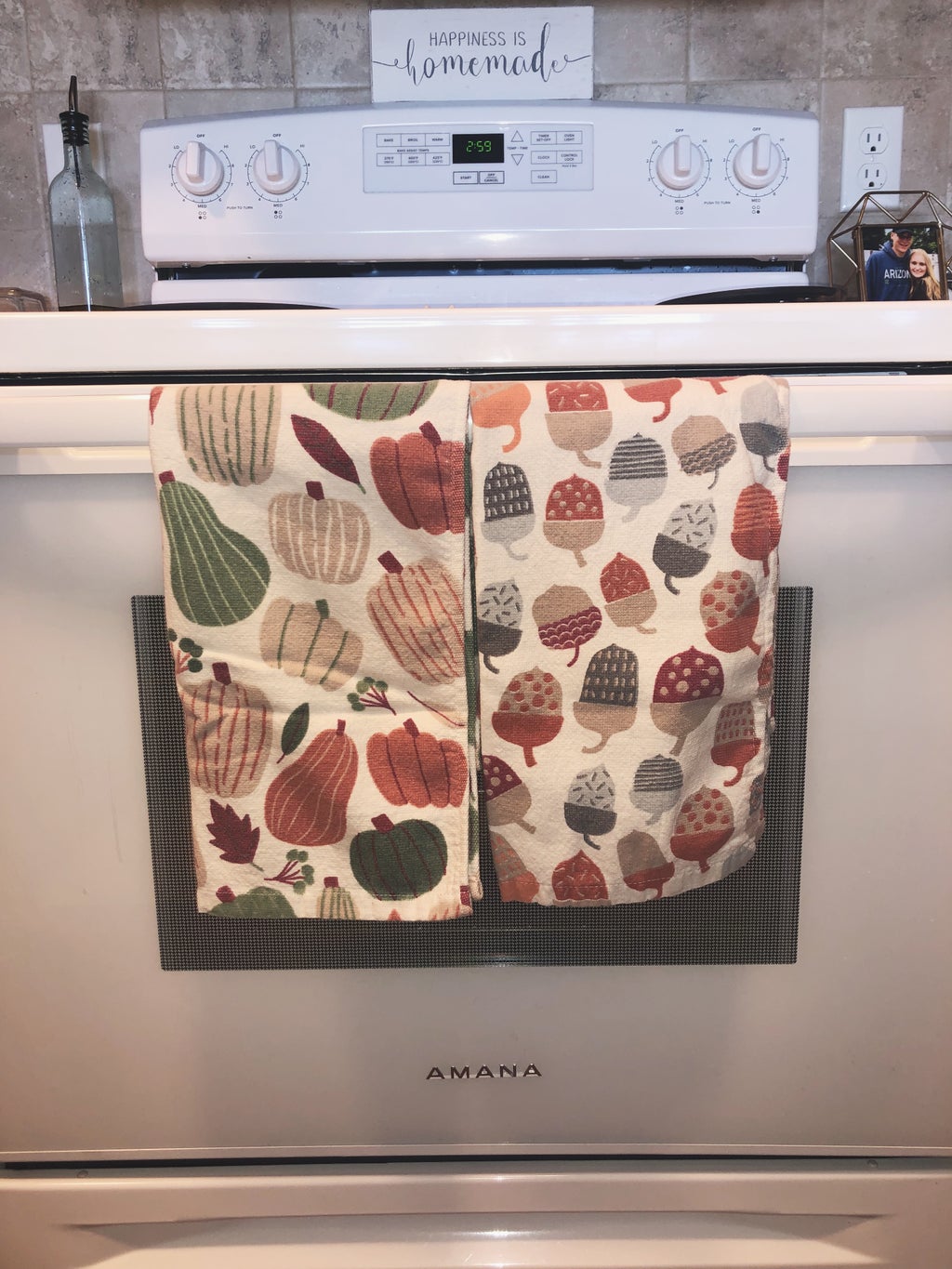 Dollar Tree also has cute signs and candles for every season, so don't forget to check those out too. Happy decorating!
Like this article? Check out @hercampuscwu on Instagram for more!