As September comes to an end, college students around the country are finally settling down and getting adjusted to their class schedules, social activities, and normal daily routines. Most students are all moved in with their bedrooms set up in the exact vision they had set on move-in day. And I am here to say that, although people may call you extra for this, having your bedroom set up exactly how you envisioned it to be, is significant to a person's wellbeing. I would know, because up until last Thursday, Sept. 27, I had no vision for my room. I had a full mattress that arrived in a box from Amazon, laid on my floor with no fitted sheet on it. Rather I had my friend's twin mattress pad with a fitted sheet laying above my naked mattress. In my room, I also had assembled two 2×3 storage drawers, which I am still riding the high off of building my first pieces of furniture. And then to top it all off, I had two giant suitcases sitting near my door. Voila! The perfect room.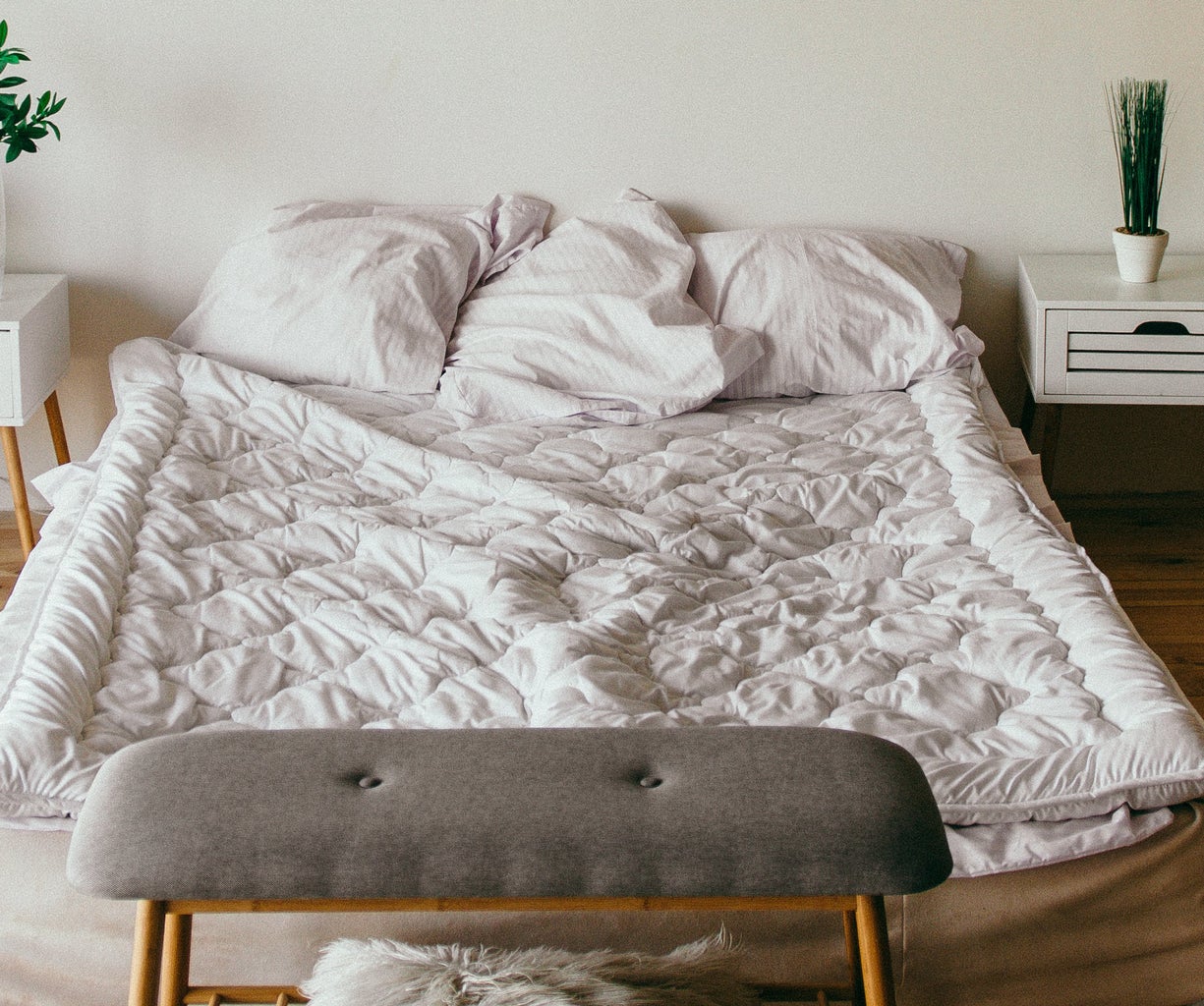 A little backstory about me, I am one of six roommates in a house we moved into a little over a month ago. Part of the charm of our new house was that it fit, well all six of us quite comfortably. We all have our own rooms and we have two kitchens. What more could my motley troop and I ask for? Something we didn't know moving into this house was that there is a bit of a rodent problem in this neighborhood. Much to our disdain, rats had infiltrated our house and were seemingly making their very own humble abode in our walls and cabinets. 
Lucky for me, as I said, I am one of six people living in my house so technically, I didn't even want to really be alone in my room. I wanted to be with my friends in our living room watching Jersey Shore, in our backyard soaking up the sun, or on our front porch people watching and playing fun card games. My sad excuse for a room was solely where I'd sleep and attend Zoom meetings.
With my naked mattress being on the ground, my room being a giant cluster of a mess, and now, with our constant furry rodent rave, I felt a bit more uneasy about going to bed every night. I feared constantly after I would say good night to my roommates that a rat would come and attack me under my covers. Or even worse, a rat would bite me in my face while I was asleep. I bet you never thought to fear that! What it would be like to wake up with a rat bite on your nose? One of my roommates even told us once that she had a lucid nightmare where she had to sword fight a human-sized rat. It was official the rats were everywhere, even in our dreams.
We had gone through three exterminators but finally, our most recent and consistent helper told us that rat activity was low inside the house! Shortly after hearing the great news, my mom flew in last week to visit me and help get my bearings in order. It was finally the time to make my room, well, my room. 
We had ordered things from Cost Plus World Market, Home Goods, and Target. I even got a bed frame! Together, we were the ultimate assembling handywomen duo, using wrenches AND hammers!  
I would say it was solely the rats that held me back on my journey to success with my bedroom, but it was also me. Here's the part nobody tells you about moving in by yourself, it's really, really hard. Putting a room together itself is hard, and decorating a room? Oh for the love of God I wish I was more of a visionary in that department. Add rats, classes, a campus job, and internship to the equation, I was no match to finish my quest of putting my room together.
Now that I have my own personal space, I love it. I can honestly say there is nothing more important than having a place to call your own, especially during a pandemic. Who wants to quarantine on a naked mattress with an ill-fitting mattress pad? Surely not I, not anymore! Having your own space allows you to decompress and rest with genuine comfort and security. I now rest easily at night, not worrying about rats jumping into bed with me. Plus who doesn't want to have a cute Zoom background you can be proud of, because it's yours!