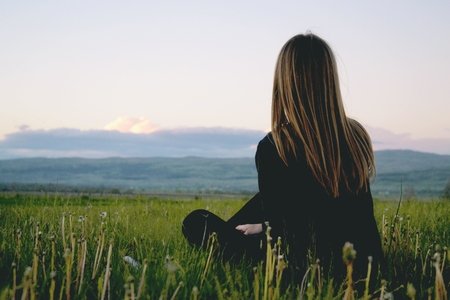 A Guide to Joining Boulder's Best Girl Gang
Hi ladies! We're back for a very special HCCU post!!! While y'all are enjoying your break, we at Her Campus CU Boulder have been working hard to make our chapter bigger and better than ever before. Now… I know what you're thinking… what does that have to do with me? Well… it actually has EVERYTHING to do with you! As the next semester quickly approaches we are looking for talented, hard-working writers and content creators to join our team.
YES, THAT MEANS YOU!
Whether you are a returning CU student or an incoming freshman, we want you in our girl gang! We know you'll feel right at home once you get here.
So, you're probably asking, what exactly is Her Campus CU Boulder?
Her Campus CU Boulder is a local division of Her Campus, an online magazine written by college girls, for college girls. HC CU Boulder has been present in CU's community for the past 3 academic years, focusing on developing articles specific to the CU Boulder community and for college-age women everywhere. Whether you like to write serious articles about current events, or just want to create an article on the cutest puppy gifs of the month, Her Campus is the perfect place to create and publish your content.
But Her Campus isn't just a place for writers, it's a place for content creators, planners, and organizers. Her Campus CU Boulder is a place for ambitious, badass women working to improve themselves AND the community around them.
Aside from writing articles, our staff works tirelessly to create an atmosphere that promotes girl power across our campus. Her Campus is all about girls supporting girls— we are a safe and empowering place. The women of HCCU  work so hard to cultivate a diverse, welcoming, passionate, and inspiring community. We have team bonding events, tabling events to recruit new writers, and work alongside other CU student organizations such as the Women's Resource Center, Student Designers, Victoria's Secret PINK CU Boulder, and many more.
Currently, Her Campus CU Boulder is operated by Lauren Schwanke who serves as Chapter President, Talia Eaton who serves as Vice President, Pranathi Durgempudi who serves as Editor in Chief, and Grace Smith Rojas who serves as Recruitment and Management Chair. Lauren Schwanke and Pranathi Durgempudi are recognized as Her Campus CU Boulder Campus Correspondents by Her Campus HQ.
As a member of our chapter, you will be required to publish 2 articles per month (whether it's a simple gif article or an in-depth article on our political climate) per semester, attend our chapter meetings, and attend at least one of our on-campus events. Once you are hired as an official writer, you will be given our chapter handbook with more specific information and our chapter contract.
By joining Her Campus, you will not only expand your writing, communication, and networking skills, but you will also make lifelong friendships and unforgettable memories.
Still not convinced? Check out some testimonies from current chapter members:
Lauren: "I joined Her Campus my freshman year when it was just getting started, and I quickly realized just how amazing of a community Her Campus was on track to become. In my time at HC I have seen girls come into our little community and absolutely blossom. They discover a passion for writing, blogging, creating content.  Her Campus isn't just an incredible, supportive, and inspiring community here at CU, Her Campus is a nationally recognized name that opens so many doors. I can't even tell you how many opportunities having HC on my resume has brought to me. HC gives its members so many opportunities to take on different and diverse roles and responsibilities within the chapter, there is always room to grow and expand. My girls at Her Campus always make me feel so welcomed, loved, supported, and inspired. I am so glad I made the decision to come to that first Her Campus meeting my freshman year, my entire college experience would have been totally lacking if I hadn't taken that leap.
Maddy: "Her Campus has given me so many different opportunities and friends that I would have never found at school otherwise. It's so nice to be around a group of strong and independent women who support you and feel passionate about the same things you do. I always had a passion for writing, but these girls and the entire HC community allowed me to fully flourish and develop myself as a writer. I was able to find so many new things I enjoyed! I am so lucky I am able to be apart of a community of super badass girls not only on campus, but all over the world. RUSH HCCU!!" 
Pranathi: "When you have a group of young women as passionate and talented as the ones you'll find in Her Campus at CU, I promise you'll immediately feel empowered, inspired, and supported! I am so grateful for the opportunities that HC has provided me with so far. I don't think I fully realized my passion for writing, content creation, and editing until I got to live out that reality for the past year. This is such a unique opportunity alongside some of the most kickass women I've met! So glad I joined!"
Grace: "I've always wanted to find a place to share my thoughts, opinion, or just create fun content, I tried everything from keeping a journal to writing out my thoughts on a blog but it never felt right. As soon as I found HCCU, I knew I had found not only a place to share my content, but also a place where I could be surrounded by some of the most intelligent, beautiful and inspiring women. Every meeting I see us inspire each other to be a better version of ourselves and we always leave feeling like we're creating a lasting impact in our school and in our community.  Her Campus is and will be an immense part of my college experience and I feel truly blessed to be able to say that."
Madi S: "Her Campus was the first community I joined in college, and I couldn't have made a better decision. Getting to write about what I love with an inspiring and amazing group of women at my side is an experience I wouldn't trade for the world. Being a HC writer is something I'll never forget."  
Nikki B: "Her Campus has allowed me to find my place here at CU--I know that sounds cliche, but it's true! The minute I joined I was surrounded by overwhelming support for my writing and meetings were the highlight of my week. Getting to write about fashion has granted me many opportunities and has opened many doors for me. Join HCCU for creative content and lifelong friends!!"
That all sounds pretty great, right? Now your next question is, how do I get involved?
While we don't actively publish articles over breaks, you can reach out to get involved with HC via our email, [email protected] with any questions you have. We will get back to you close to the beginning of the Spring 2019 semester.  To submit an official application to join our chapter please download and fill out the application attached below, and email it along with your resume and any other documents you feel are relevant to [email protected].
If you have any specific questions you may also reach out to our Recruitment and Management Chair, Grace Smith Rojas via email : [email protected]
Simple Minds said it best, "won't you come see about me"
'Cause all of us here at HCCU can't wait to meet ya.
HCXO and SKO BUFFS