Seven Things You May Be Doing Wrong to Your Hair
As someone who has had a terrible relationship with my hair for years, I've spent a lot of time researching how to make it better. It won't grow, it won't stay hydrated, it won't stop being frizzy…believe me, I've been there more times than necessary. To be honest though, I realized over time that I actually wasn't taking many steps towards making my hair healthier. I would see tips on Pinterest on how to manage some hair struggles and think, "Wow, I'm supposed to be doing that?" 
So, to help some of you with the never ending struggle of stubborn hair, I've compiled some of the tips I've found over the years to be the most effective and useful to my hair. You may be surprised at the things you've possibly been doing all wrong!
Wrapping your hair in a "towel hat" 
I had to start with this tip because it's certainly the most common. I've never known a girl who didn't twist her hair into a towel after a shower. Unfortunately, it's really bad for your hair! The material of most bathroom towels can cause breakage to your hair, causing split ends and dryness. Instead, use a microfibre towel. I like to use a regular cotton t-shirt, since that is much more accessible to me, and scrunch my hair up into it until it is not sopping wet anymore.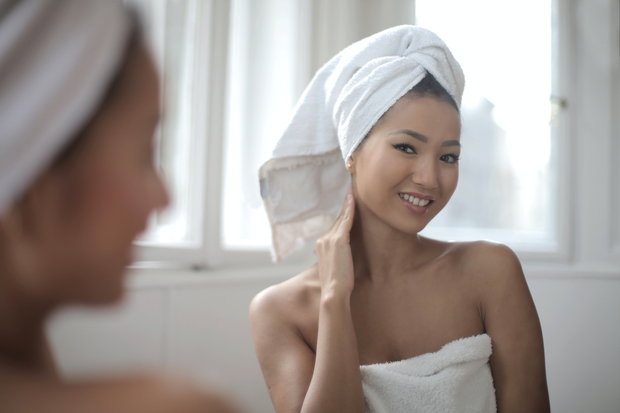 Not using a hair mask 
No matter what type of hair texture or length you have, you will likely benefit from a hair mask. There is a hair mask for almost every hair concern: dry and damaged hair, split end prevention, clearing out scalp buildup, promote longer hair. The best part about masks is that you don't have to go out and buy a fancy, expensive one at the store. They can be made right in the comfort of your home! There are hundreds of DIY recipes for hair masks across the internet, and you can tweak them to best fit your hair needs. I use castor oil, olive oil, lemon juice and honey to keep my hair healthy and promote softness and hair growth. 
Brushing your hair from the roots 
Starting to brush your hair from your roots can cause a major disaster. It can form knots in your hair and rip out some strands. Instead, start from your ends and slowly work your way up. This prevents knot buildups and ensures that your hair is completely brushed out without any damage.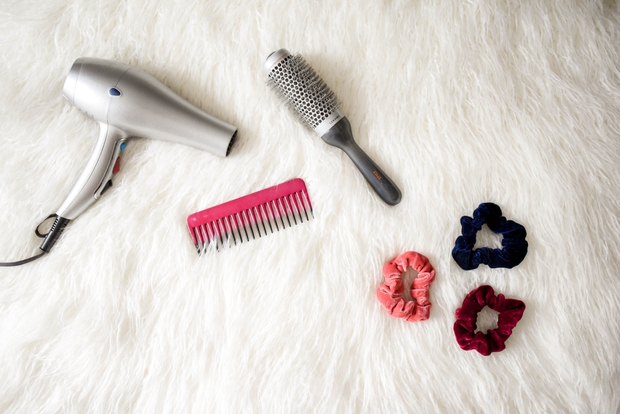 Rinsing out your conditioner immediately 
If you're showering quickly, run some conditioner through your hair and then rinse it out right after, you are essentially not getting any of the real benefits of conditioning! Conditioner should sit in your hair for about 5-10 minutes in order to absorb into your hair and fully moisturize it. To make sure it is evenly distributed in your hair, bring a wide-toothed comb into the shower and gently comb through your hair before you rinse the conditioner out. 
Not using a heat protectant 
This is one of the reasons why I always had such unhealthy hair. I have naturally curly hair, which I straighten once or twice a week. All that heat is not good for anyone's hair, but it is certainly worse if you don't protect your hair. Using a heat protectant spray will protect your hair while styling and minimize heat damage.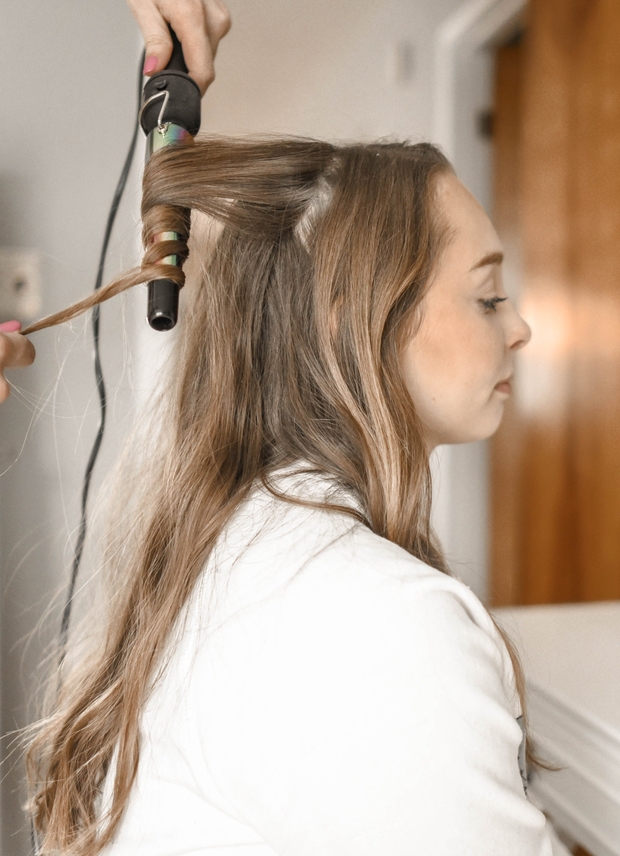 Washing your hair too often 
For most hair types, the natural oils that your scalp produces are needed in order to keep hair healthy. The saying that second day hair always looks the best didn't come from nowhere. Washing these oils out daily will likely dry up your hair eventually. If you are someone who gets very greasy hair after only a day, try getting a good dry shampoo and go another day without washing to prevent your hair from being completely stripped of the oils it needs to stay healthy. 
Styling ponytails with regular elastics 
Ponytails are a cute and practical hair style but unfortunately regular elastic hair ties can cause a lot of breakage to your hair when tied tightly around your hair. If you still love ponytails but want to take precautions to your hair, I suggest creaseless hair ties! I use the ones that look like old telephone cords, and you can find them at most drug stores. They cause less damage to the hair, and best of all, they don't leave a bump in your hair when you take your ponytail out.