My Experience Running a 5k Race
The idea of running a five-kilometres race came to me like an epiphany- I woke up one day with the idea in my head. I have always enjoyed cardio exercises, so it didn't seem like an impossible challenge, but still, it remained one. It sounded daunting but exciting, like a do-able task that takes a little bit of extra preparation. Before signing up for a race and committing, I decided to give it a try and run five kilometres on a treadmill to see how it felt, if it was possible, or if I was setting myself up for failure.  
When I ran before I had the race in mind, I never kept track of the distance, and focused on the calories lost and the duration of the run. Nevertheless, the first time I tested running five kilometres, I didn't pay attention to how long I was running or the calories, all my focus was on the distance. Eventually, I ran longer than I was used to, but I also ran farther, which I never paid attention to. It was a challenge and I was totally out of breath by the end, but the idea of crossing the finish line and doing something difficult that I've never done before felt exciting and motivated me.   
So, I got to work. I'm not one to give running advice or help you train, because the way I practiced for it probably wasn't efficient- I would run five kilometres twice to three times a week to get my body used to it before resting for a day or two. Something that I found important was that finding a comfortable rhythm- that isn't too fast or super slow- allows me to run for longer and thus, farther), without needing a walking break. I concluded that to run a longer distance with more ease, is to run for longer at a complacent rhythm.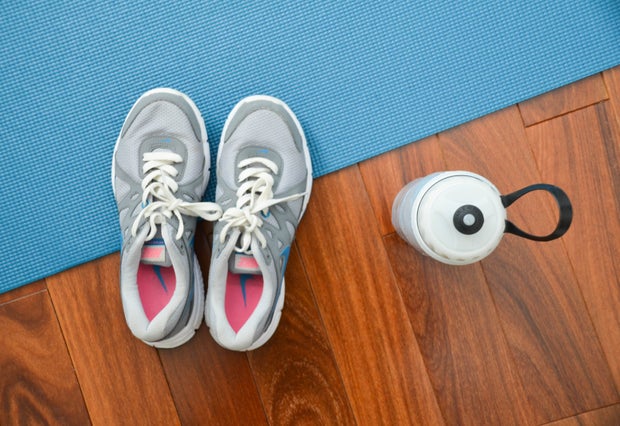 Jocelyn Hsu / Spoon
On race day, I was a little nervous but excited. Running reduces stress so it worked out well, but by then, I've been running five kilometres with some facility. To not put pressure on myself, my goals were simply to finish the race and in a reasonable time. I wasn't trying to be in the top three or to beat my personal record, it was just to cross the finish line with a smile. It ended up being my fastest five-kilometre run.  
What motivated me throughout this journey was the excitement of accomplishing something new that took a process of pushing myself physically, which is something I've never done before. Achieving that goal made me feel remarkable and proud of myself. The race was also on New Year's Eve, so ending the year with an accomplishment sets me up for a good New Year, right? Maybe next year, I'll write an article about running a ten-kilometres race!