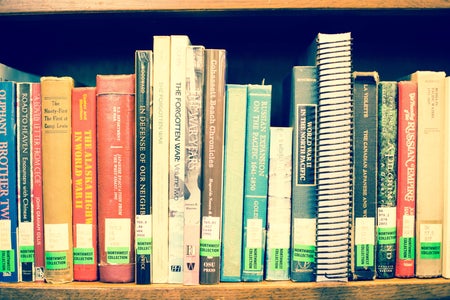 Breanna Coon / Her Campus
Five Challenges I Faced in My First Year at University
University can be fun and stressful at the same time. I have amazing memories from my first year. Here are five challenges I faced in my first year in university: 
1.

Adjusting to a new city:

I moved away to a city away from home to start my university career. I was very confident and happy about the thought of living by myself. However, as soon as I arrived with my mom to Halifax, I realized it wasn't as easy and fun as I thought. First, I moved in with new people to share a place, as it was cheaper to rent with roommates. I didn't have any significant  trouble with them, but over time I realized that everybody has a different lifestyle. Eventually, I moved out of that place and began living with people who were in my program. We spent time studying together as we had the same classes, which was very helpful to me. It was fun to live with them, and we ended up making many memories in just one year.  

The best part about moving to a new city is meeting new people and learning new things. I love meeting new people and making new friends. For the first month of moving to Halifax, I didn't have any friends. I was scared to talk to people and get out of my comfort zone. Eventually, I met people in my program, and we became friends. I started spending almost all my time at University with friends. Towards the end of first year, I made lots of friends and found my place in the city.

Feeling homesick is inevitable when you live by yourself. I felt lonely and homesick during the first couple of months, as I didn't have any friends and felt anxious and pressurized from all the workload at school. I'm very close to my mother and share everything with her related to my social and personal life. Initially, it wasn't very easy for me to stay away from her because I was used to coming home and seeing her. Over time, after I made many friends and got busy with school, I felt better and less lonely.  

4.

Taking care of expenses:

Most of you may or may not be aware of having to take care of financial expenses after moving out. I didn't realize the importance of budgeting and spending money wisely until the second month of moving out. I stopped taking money from my family after the first month, as I spent too much at first. Eventually, I got a job and started paying my rent and groceries. I think this is part of growing up, as I learned to take care of myself financially.  

Before starting university, I was told by a lot of people that it is tough to achieve good grades and manage the workload of courses. I was terrified of tests in the first year. Eventually, I met people at school who advised me to spend a considerable amount of time (four hours) doing schoolwork every day. I followed their advice and didn't feel the need to procrastinate before an exam. Over time I felt confident and ended up achieving excellent grades in my first year in university.
It is challenging  to manage an academic, social and professional life in university. You may hear different stories from people about their experiences that may change your perception of the university. Trust me; once you start your first year, you will meet lots of new people and make many memories as well.