Tips for Being a Better and More Productive You
The last couple of weeks before Thanksgiving break can be a grind. The sun sets before 5:00 p.m., the results of #midtermszn are getting passed back, and you just want to be curled up at home on your couch eating leftover pumpkin pie for breakfast instead of spending way too much time in the lib attempting to make sense of your Challenges of Modernity reading.
The trudge towards break can be overwhelming, but don't let stress get you down! Here are a few tips to calm down and straighten out your cloudy, turkey-starved mind:
1. Wake up to music instead of an alarm 
Dragging yourself out of your warm, cozy bed to go to your 8:30 is hard enough, and jolting awake to a blaring alarm doesn't make it any easier. Setting your alarm to one of your favorite songs will make getting out from under your duvet just a little less miserable. Some of my personal recommendations: "Hey Soul Sister" by Train, "New Light" by John Mayer, "Uptown Girl" by Billy Joel, "Dancing On My Own" by Robyn, "I'm the One" by DJ Khaled, "Schoolin' Life" by Beyoncé, and "Beautiful Girls" by Sean Kingston (don't judge my random music taste). Rise and shine and make this day your b*tch!
2. Connect digitally with a loved one you haven't seen in a while
Spending hours at the lib with your nose buried in your work can get pretty lonely, so take 5 minutes to shoot off a quick text to your bestie from home, make plans to walk to Flour & Salt with an old roomie, FaceTime your mom, or tag your sibling in a dumb meme that's sure to make them roll their eyes. Connecting—even briefly—with someone who adds a little light to your life will instantly boost your mood, and you know you've made someone else's day a little brighter, too.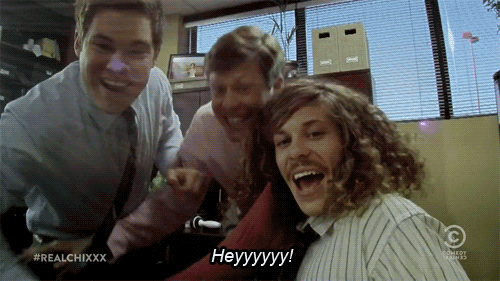 3. Go for a quick walk
It might be pretty chilly, but throw on your favorite old pair of Uggs and a knit scarf and take just a 15 minute walk around the quad or down the hill to Taylor Lake. Maybe even stop by Frank or Hieber café and snag your favorite hot beverage. You'll come back from your quick little outing feeling recharged and ready to get back to the grind, at least for a little bit. Plus, a hot and steamy caramel macchiato never hurt anyone.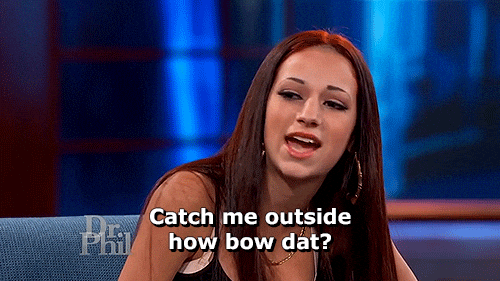 4. Put on your favorite sweater or sweatshirt
I don't know about you, but sometimes wearing jeans and a cute top while trying to work from bed just isn't conducive to getting comfy and buckling down. Pull out an old sweatshirt from your high school Cross Country team, your comfiest Patagonia, or that heinous sweater your grandma knit for you that is, unfortunately for your pride, the coziest thing you own. And don't worry—your roommate won't judge you for wearing the same thing for the sixth day in a row. She's seen you wolf down [number redacted] slices at 2 a.m. and wake up with last night's makeup smeared across your face. Go put on and own that cozy, ratty sweatshirt, then get your sh*t done, girl!
The trek towards break is almost over, and soon enough you'll be with your loved ones eating food that isn't pizza from Frank. You've got this!