For many students at Colgate, it's a love-hate relationship with Frank Dining Hall.  Some feel there is not enough variety, while others leave each meal looking forward to their next swipe. There are the days at Frank when the berries are fresh and the freezer is filled with Chocolate Chip Cookie Dough ice cream, and there are days when the grilled chicken is too dry for any sauce to save it and the ketchup dispenser is empty.  Either way, it's important to have some options you can depend on no matter what kind of day it is at Frank… LOOK NO FURTHER! I have compiled a list of some of the best Frank hacks to spice up your daily dining experience!
1. Use the waffle iron as a panini press
The panini line can be daunting, especially when you're in a rush.  Along with this, with your sandwich in the hands of someone else, there's no controlling how burnt or undercooked your panini will be!  By using the waffle press, you will rarely have to wait and you have full reign over the crispiness of your panini.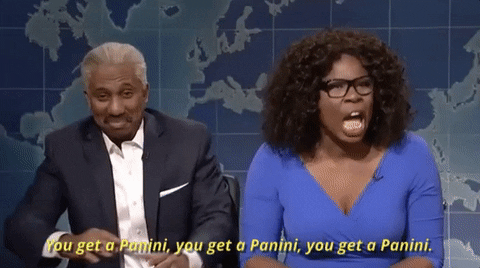 2. Cookies at the dessert bar? Make a chipwich! Brownies at the dessert bar? Make an ice cream sandwich!
Personally, I think the dessert at Frank is one of its redeeming qualities.  The ice cream, cookies, and brownies are all good on their own, but putting them together makes them even better!  Put soft serve or regular ice cream in between two cookies to make a chipwich, or in between two brownies to make an ice cream sandwich. Want to make it even better?  Head over to the new toppings bar by the yogurt station and coat your creation in oreos, chocolate chips, or mini M&M's!
3. Upgrade your waffle with endless mix-in options
BLUEBERRIES! BANANAS! CHOCOLATE CHIPS! M&M'S! STRAWBERRIES! I bet you forgot about all of these things when you made your last waffle… Mix these toppings into your batter and take your waffle from average to restaurant worthy.  And when there's chicken fingers at lunch, make a waffle to go along with them for chicken and waffles!
4. Use the plethora of avocados to make your own guac!
The avocados at frank are a true gem, and you'll often see people using them to make avocado toast or mixing them into their salads… but what about guac!  Mash up a few avocados and mix in salt, pepper, onions, tomato, and a squeeze of lemon juice for homemade guac!  Eat it with pita, chips, or put it on basically anything to make it more exciting!
5. Make it a burrito!
Is it breakfast time? For a savory option, grab a tortilla and fill it with scrambled eggs, bacon, cheese, vegetables, or whatever your heart desires for a breakfast burrito!  For a sweet option, grab a pancake and fill it with berries, chocolate chips, or peanut butter for a crepe-like creation!  Lunch or dinner? There's always some sort of rice or grain at Frank, so put it in a tortilla with vegetables from the salad bar, cheese, and your choice of meat!  Feeling extra?  Use hack #1 and turn that burrito into a quesadilla!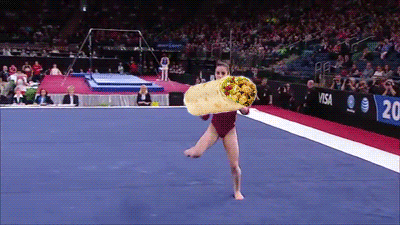 These are just a few of the best Frank hacks and surely there are more yet to be discovered.  Getting creative in Frank can make dining hall food feel less daunting and you can look forward to trying new combinations!