This article is written by a student writer from the Her Campus at Casper Libero chapter.
When most people think of comics, the first things that may come to mind are superheroes, anime, or mangas. However, those are hardly the only options. 
Due to an intelligent combination of drawings, colors, shapes, and text, comic journalism is slowly gaining space in the media. The possibilities are endless, as far as the creative mind can go. The graphics can have a political, critical, or comedic punch in a way that is not so common to the traditional media. 
Helô D'Angelo, a Brazilian cartoonist and illustrator, does a bit of everything. From lyrical, sarcastic, or comedic cartoons to more dense stories, D'Angelo talks about culture, feminism, politics, health, love, friendship, and society. 
"A comic is just a blank canvas that you can use to convey a message, and that can be anything"

– Helô D'Angelo.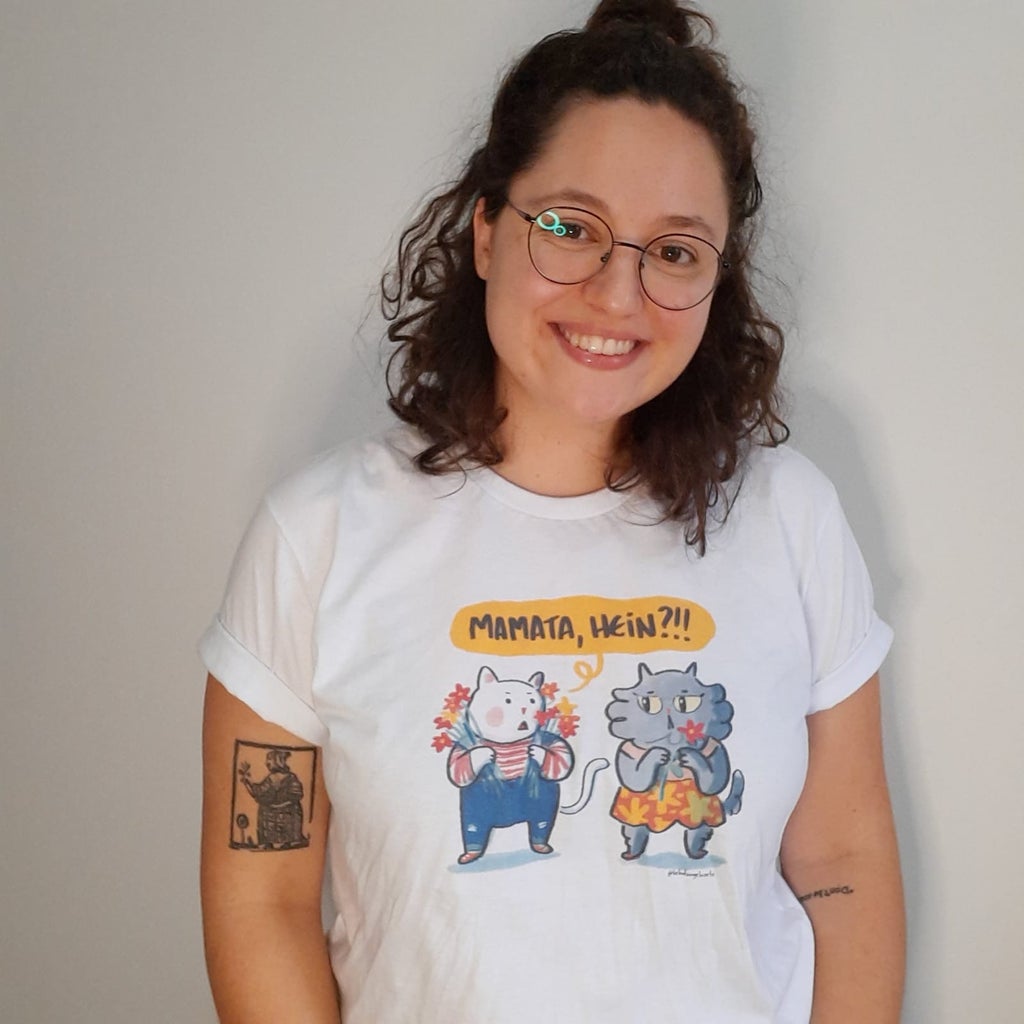 From all her recent work, she highlights her books: Dora e a Gata (Dora and the Cat) and Isolamento (Isolation). Dora e a Gata was the journalist's first long fictional cartoon, a webcomic. Originally, it was posted weekly on her Instagram, before becoming a book in 2019. Since then, her profile on social media (@helodangeloarte) has only grown and now she has over 150K followers. 
Her second book, Isolamento, is a portrait of the pandemic, inspired by D'Angelo´s neighbors. "You read it as gossip, and people identified themselves with it", explains her. 
But her art and work do not stop there. Helô also illustrates for the podcast Mamilos and other companies, works as a cartoonist for Brasil de Fato, and gives comic workshops on the internet.
Looking aside from her work, Helô D'Angelo still sees some hardships in the market for journalism in cartoons. She explains that a lot of people have a hard time seeing cartoons as something that can be serious: "People still see it as a childlike media, or just ludic, so there is still a kink with it". D'Angelo also mentions the difficulty for people to believe that comics can be a reliable source. However, just as any other media, sometimes it can be biased, but most of it is well researched and sourced. 
D'Angelo also feels that comic journalism has a bigger requirement for excellence than other forms of media. "Sometimes, it is like we have to keep justifying that you are a good journalist and are doing good journalism. It is a stigma that we have to overcome so we can have more stories in cartoons", she concludes. 
Besides the challenges, comic Journalism is growing – especially in the digital world. In Brazil, some media vehicles are starting to bet on cartoons, such as magazines like Badaró, Gama, Piauí, Brasil de Fato, and others.
————————-
The article above was written by Marina Fornazieri and edited by Isabela Novelli. Like this type of content? Check out Her Campus Cásper Líbero for more!