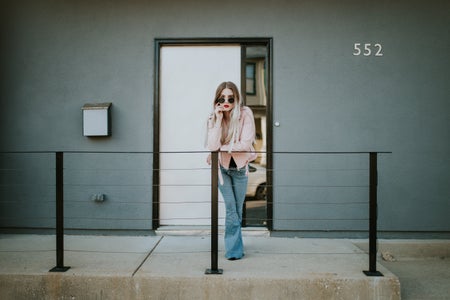 Arianna Tucker / Her Campus
I've moved every year: A guide to apartment hunting in Ottawa
It's that wonderful time of year again. Finals are coming up, we're all scrambling to figure out what we're going to do for the summer and if you're one of us unlucky ones, you're apartment hunting. House hunting is fun to talk about and plan for when you're thinking about how cute you're going to make your new place and how many wine nights or late night talks you and your roomies will have. But, if you're a student in Ottawa the reality is that there's way more of us looking for rentals than places that are available. The search gets long, time-consuming and frustrating quickly. 
I've lived somewhere different since I moved to Ottawa to attend Carleton University three years ago. So, here's some advice I've come up with now that I'm smack in the middle of my yearly apartment hunt once again. As a Carleton student, these tips will of course be most relevant to Carleton students' apartment hunt.
Have a game plan
I like to start looking at apartments online about 2-3 months before I plan on moving. I always start leases in May and typically start shopping in March. Often places aren't available for May leases this early but, this helps me know what I and my roommates are looking for so we can go into the real search ready with a list of things we all agree are important for us in a place. For example, I know myself and my roommates really don't want to live in a basement unit, we want to be near a grocery store and have lots of windows and natural light. It's also good to make a list of things that are preferences but you're willing to compromise on, for example having a dishwasher. This process gets you and your future roommates on the same page and helps avoid future disagreements since you have the same expectations. 
Have references ready
One thing I've learned is that in Ottawa, it's not unlikely for an apartment to get snatched up the same day it's posted. Landlords often show 10-20 potential tenants one apartment in a day so if you think you might be interested in a place, get your application in ASAP. A lot of landlords end up choosing whoever gets their application complete and submitted first, along with glowing references that are easy to contact. I just submitted an application with my two roommates less than 15 minutes after it was sent out and we still lost the apartment by a few minutes. This particular application requested 3 references' names and information for each of us, so it can't hurt to have this on hand and ready to copy-paste into that application. Every second counts!
Charm that landlord
As you're checking out an apartment the landlord is also wondering whether you will be respectful and responsible tenants. Go in on your best behaviour, be conversational and make a good first impression. Before you leave, make sure to thank them for taking the time to show you the apartment or house and tell them how much you love it and hope to hear back from them once you apply. Even if you need to discuss it more with your roommates, make it seem like you're super interested so that if you decide to apply, the landlord's left with a nice first impression of you. This can put you ahead of that one tenant that got their application in a few minutes before yours but wasn't as friendly. 
Photo by Emily Wang on Unsplash
Where to find your next place to call home:
www.kijiji.ca lets you filter how many bedrooms you want, your price range and more.
www.places4students.com lets you filter postings based on your university to help find a good location.
Call realty companies (Rest Easy Properties is one in Ottawa that has a lot of student-geared postings)
Call individual apartment buildings you've seen in locations you like. 
Join a Facebook group. Here's a student-specific group that's good to find roommates, sublets or house rentals.
Make a list of questions you want answered by the time you leave an apartment viewing. Here are some of mine:
Can we sublet during the summer? 
Utilities - Are they covered in the total cost? What is/isn't covered? If utilities aren't included how much is the average cost?
How is the apartment heated? (Electric baseboard heating will rack up that electric bill in the winter)
Is there Air conditioning?
Check water pressure
Check for any signs of insect or rodent infestation (poop or chew marks, especially in kitchen) 
Check cell reception (especially if in a basement unit or there's a basement bedroom)
Ask about smoke detector, carbon monoxide and fire extinguisher 
If in an apartment complex check for a fire plan in the hallway. 
Check quality of seal around the windows, is it visibly cracking?
Ask about insulation in walls (If it's old and inefficient your heating bill will go up)
Tenant agreement: is only one person able to sign on or can we all sign individually? 
How do you accept payment for monthly rent (post-dated cheques or e-transfers?)
Washer/ Dryer - is there one on the property, if not where is the closest one and what is the cost?
Sufficient natural light?
Are all the kitchen appliances staying and how new are they?
Look at condition of ceilings and walls does it look like there's been any water damage or mold?
Is there bike storage?
Is there a safe fire escape?
Is there parking? Is it included? 
Last but not least, when you're apartment hunting this year, keep in mind that the oh-so-handy O-Train won't be running from May 2020 - Sept 2022. You may not want to sign on to a long-term rental in an area that's dependant on the train to get you to class. Overall, know what you want, be realistic and be willing to compromise.
Happy appartment hunting and good luck out there!