We have all attended Zoom University long enough now to be experts at navigating the buttons and creating fun backgrounds to show up to class with every day. Doing classes online seems so normal now I almost forget what it is like to walk through campus bumping into friends before sitting still in a chair for hours listening to lectures. I admit I have got used to sleeping in and popping out of class to get a snack or pet the dog for a minute while listening to the professor, something I never would have done last year. Attending class online has many challenges that we are all learning how to navigate and overcome every week. 
One of my classes this semester is very heavily-based on group projects which means I have given a presentation on Zoom every week since the beginning of September. I am sure that I am not the only one is this boat this semester. Giving a presentation over my laptop is a very different experience compared to in-class presentations. In some ways, I prefer it because it doesn't feel like I am talking to 20 other students, however, I don't like it because I can only see a couple of reactions and can't gesture with my hands while I speak. 
After having some experience from this semester's class, I thought I would share some tips on how to successfully give a presentation!

Working in a Group
If you're working in a group, work with your group! I cannot stress this enough. It is so important to be a part of the group and work together on the project. Create a group message and communicate clearly with another including if you have other responsibilities which may limit your time working on the project. If you can, practice before the presentation so it will run smoothly!
Camera On!
Have your camera on. Let your professor and peers actually see your face every once in a while. This will also show you have the skills to present and your audience can read non-verbal cues. Therefore it is also important to wear something nice! Don't roll out of bed with scruffy hair in your PJs.
Fake It Until You Make It 
Be confident! Focus on the screen or look into the camera. Keep your eye level high as if you're talking to someone, so any notes you may have should be at eye height either on a Google doc or post-it notes! You don't want to be looking down as it looks off and unprepared as you're reading something.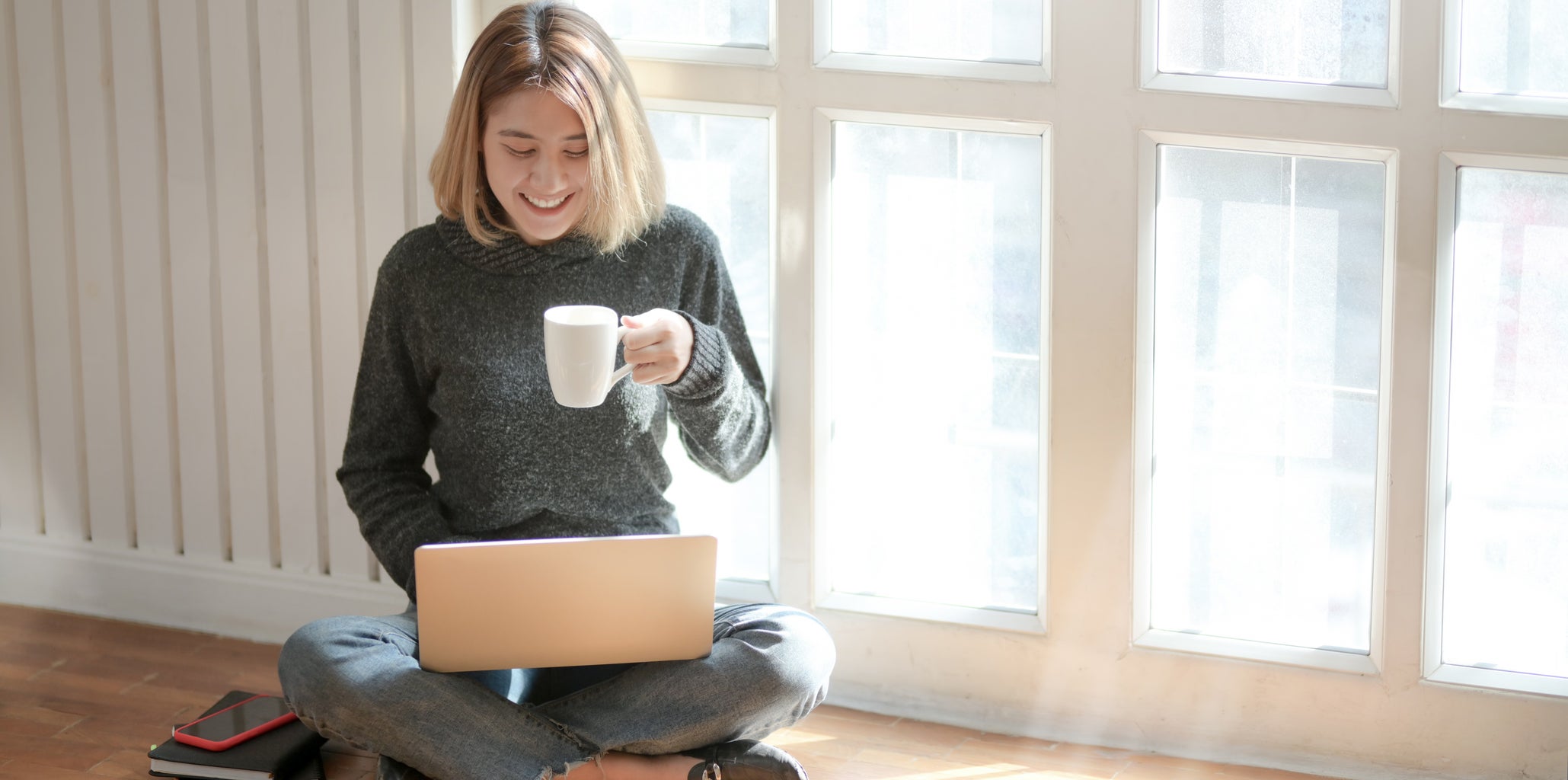 Be Ready
Have your presentation already open so you don't have to awkwardly open it when sharing your screen, allowing everyone to see your documents.
Headphones 
By using headphones with a microphone, it will make your voice clearer and it won't pick up background noise like your siblings arguing or the lawnmower outside your window!
Hopefully, these tips will come into use when you next need to give a presentation on Zoom in the near future! Be prepared and be confident even if you are nervous. Practicing always helps combat anxiety and even though it is over Zoom, there is no reason why you shouldn't treat it the same as an in-person presentation!