My name is Leslie Madrigal and I have been writing for Her Campus since my second semester of freshmen year. I am graduating with a Bachelor of Science in Criminology & Criminal Justice and a Bachelor of Arts in Spanish with a minor in Ethnic Studies. As my undergraduate journey ends and I reflect back on it, I know that I definitely learned a lot about myself and the world around me. This hasn't been an easy journey, like the class of 2020 who started here as freshmen four years ago, we have had to endure so much. We have had fires for three years straight for fall semester and sometimes power outages that came with that, which has caused us to have to evacuate campus. We have had to go through a shooting that hit close to home. And of course, this epidemic. And while I am honestly very heartbroken that my undergraduate career has to end this way, I am forever thankful for all of the strength I gained these past four years and I wouldn't trade that for anything else in the world.
When I first started at Cal Lutheran, I was very quiet and didn't want to come out of my comfort zone. My freshmen year I joined two clubs: The Latin American Student Organization (LASO) and Her Campus. I was very active in both clubs and continued to do so throughout my four years here. My sophomore year I became the secretary for LASO and my junior and senior year I was the Co-President. I was part of the Event Planning Team for Her Campus for a year, Social Media team for three and a half years and a writer for three and a half years. As my college career went on, I got more involved. My sophomore year, I became a Student Leader for Student Support Services (SSS), a TRIO program, who is federally funded and helps first-generation, low-income, and/or students with a disability. My sophomore year I also started working on campus at the Office of the President where I worked throughout the rest of undergrad. My junior year at Cal Lutheran, along with working at the President's Office, I also worked for Academic Services at the Registrar's Office and I started an internship called Safe Passage.
Through Safe Passage, I worked with underprivileged at-promise youth in the Thousand Oaks area who are at-risk of gang recruitment. The kids that I worked with were first through fifth graders and it was honestly the highlight of my undergraduate career. Not only was I a tutor for them, but I also served as a mentor. While working with the kids, I saw a lot of myself in them. Most of them have parents who only speak Spanish, so often times I would help translate and most of the time, I worked with the first graders who spoke mostly Spanish. Through this internship, I realized that I wanted to work with youth through a prevention program in order to better help them and make sure that they know that they can accomplish any goal they set for themselves. This program made me realize my passion and goals for the future and these kids are the reason I want to accomplish them. 
I also had the opportunity to travel during my undergraduate career to learn more about higher education and policy. Thanks to SSS, I had the opportunity to travel to Washington D.C. three times in order to speak to Congressmembers and their staffers about the importance of continued funding and support for TRIO Programs like SSS. I also had the opportunity to travel to Sacramento twice and speak to Assemblymembers, Senators, and their staffers of the importance of Cal Grants and how beneficial they are for students, especially those who attend private institutions like Cal Lutheran. And, I got to go to Chicago in Fall of 2019 to the Hispanic Association of Colleges and Universities, HACU's, Annual Conference. In this conference, I met many students throughout the U.S. who attend HSI's as well as learning more about how much HSI's are beneficial to all their students.
I am forever thankful for all of the opportunities that were provided to me through this institution and all the doors that were opened to me. I am thankful for all the administrators, faculty, mentors, staff, and friends who have helped me throughout this journey. I am also very excited to say that I will be attending Cal Lutheran for my master's degree. I will be pursuing my Master's in Public Policy and Administration starting in the Fall. My future goals include working with underprivileged youth in the city of Oxnard who may not have the same access to opportunities as other kids. I also plan to hopefully become the first Latina and second-ever mayor in the city of Oxnard and eventually, running for Congress to represent people who look like me. I want to serve as an inspiration to little girls of color who hope to run for office one day. I am very excited for what's to come!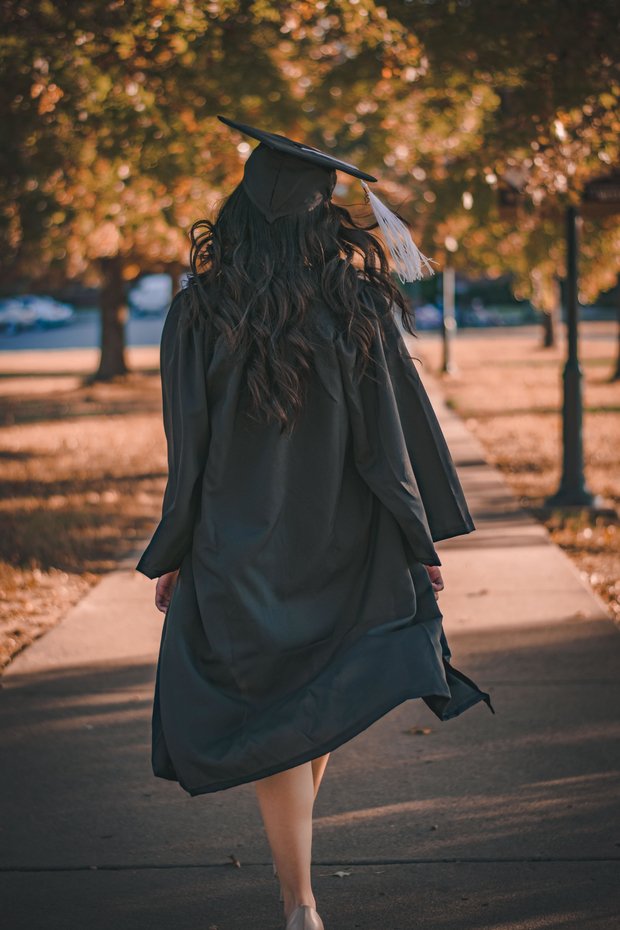 Stanley Morales / Pexels