Once Upon a Time, There Were Strong Female Characters
From saviors to evil queens, ABC's Once Upon a Time has a wide array of strong female characters deserving of our appreciation. Here are some of the greats.
1) Emma Swan: The savior of Storybrooke needs nothing but a leather jacket, jeans, and boots.  Emma Swan shows that heroes can take on any form, and don't have to let their pasts define their present.
(FavIm)
2) Mary Margaret: Snow White didn't just hang out with some dwarves and wait for her prince charming; she held onto her belief in true love and fought for it relentlessly. 

(Giphy)
3) Regina: Even the evil queen has a story and a soft side. Regina is a dynamic villainous hero who loves her son, and will do anything to protect the people she cares for. 
(Fanpop)
4) Belle: Both stylish and bookish, her true beauty lies in always being able to see the good in people.
5) Mulan: She is a true hero and warrior who helps a best friend become united with his beloved, even though her love for Aurora would go unreturned.
6) Zelena: Abandoned by her mother and envious of her sister who received the life Zelena could have had, shows it's not easy being green. With this villain, I guess we appreciate her consistency. 
7) Red: In the second season, we see Red learning to reconcile her two sides, realizing no one has to comply to one stereotype or judgment on who or what she should be.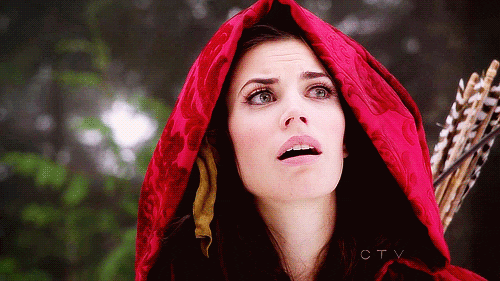 (Giphy)
8) Maleficent: "We can be happy in the future or we can be angry about the past." Maleficent is yet another dynamic, female villain that breaks stereotypes as she is able to grow and try to show love for the sake of her daughter. 
(Tumblr)
9) Merida: Our favorite Viking princess who proved she didn't need a man to be a leader has officially joined our show, and she's as sassy and determined as ever. 
(Tumblr)
10) Anna & Elsa: This pair are definitely a case of sister goals. In the show, our snow queen gets even cooler, and our favorite lively adventurer shows her incredible worth.
(Tumblr)