The Invisible Man Premiere
Universal has been known for years for their business saving monster movies. We all know them - Dracula, Frankenstein, Wolf Man, Creature from the Black Lagoon, The Mummy, and The Invisible Man. All of these movies became the saving grace that Universal pictures needed when they were about to go under. As time goes on, these movies are remade, reimagined, and fallen in love with all over again. This happened to me this past week, as I fell in love with the new Invisible Man film. 
I'm not the biggest fan of horror films, in fact, I avoid them at all costs. But after seeing the trailer for the Invisible Man, I had this urge to go and see the film. So I tweeted about wanting to see it. My best friend responded saying that she had received two free tickets to the premiere in Hollywood if I would want to see it with her. In no way was I going to turn this down. Not only have I never been to a movie premiere before, but it was for something I was dying to see, and of course, I'm obsessed with Oliver Jackson-Cohen, aka The Invisible Man. 
For this premiere, we had to dress nice – cocktail dresses – which was wild. I've never had to dress nicely for a movie before, so I knew this was the real deal. Besides, we had the possibility of meeting some of the actors, the writer, and the producer. The event wasn't exactly what I was thinking it was. Fully prepared to walk the red carpet and look like a star, I wasn't ready to be given a ticket with a seat number on it and then ushered into a side door. Why did we have to dress nicely if we weren't going to be rocking those cameras on the carpet I saw outside? I know they're ready to take my picture so we should let them, right? Not the case. We make it inside, where we are given free popcorn and soda, and then taken to our seats to wait for the movie to begin. 
Now, so far this sounds a little boring, and believe me, it was a little underwhelming. That is until Jason Blum walks out in front of the theater to speak to us. Don't know who Jason Blum is? Have you heard of Blumhouse Productions? What about Unfriended? Truth or Dare? Get Out? Fantasy Island? Yeah, THAT Blumhouse. And he is the founder and creator of it. He is also responsible for The Invisible Man. Seeing him walk out in front of me, literally spitting distance from where I was sitting, was the coolest thing. Not only do you get to see the man who made the film you're about to see possible, but it kind of hits you that he is just a normal guy. A really cool guy that has brought us some of the best movies, but still just a normal, extremely tall guy.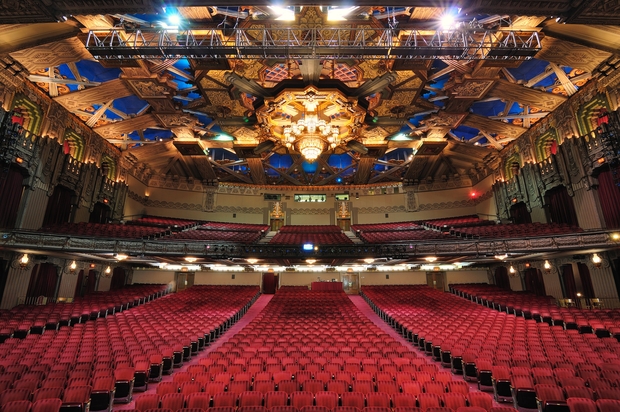 But it wasn't just Jason Blum that spoke to us. Then Australian screenwriter Leigh Whannell joins him to talk about the process of writing the script for The Invisible Man. The aspiring screenwriter in me is about to explode at this point. And as he is talking about the actors in the film, he points up to the top of the theater, to a place I couldn't see, and thanks Elisabeth Moss, the main actress in the film. We got to watch the film with the people in it. Talk about pressure on them to hope it's a good movie. 
And it was a good movie. Good isn't the right word. It was incredible. Had me on the edge of my seat the entire time and I was hooked. The film had hooked the girl who hates horror films and usually covers her eyes. The actual movie itself was amazing, but the concepts and message behind it are what I personally think made it what it was. If domestic violence and abuse are touchy subjects to you, I recommend reading no further. 
The Invisible Man follows the story of a woman that escapes an abusive relationship and later comes into a large sum of money when her abusive ex-partner commits suicide. However, his suicide isn't exactly what it seems when she starts to be stalked by an unseen force that continues to torture her after she was supposedly free.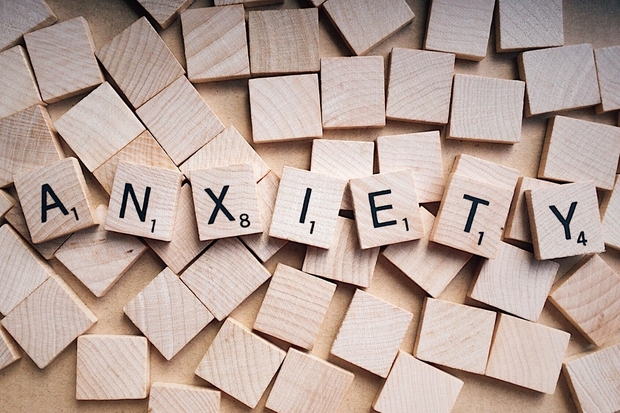 This movie dives into the psychological effects of abusive relationships as well as the reality of gaslighting and the fear of being stuck with someone of great power and influence. I feel as though for that reason, it is an important film to be seen because too often people don't understand the horrifying reality that women live in when they have an abusive partner. Obviously, this film exaggerates the length at which the stalking happens, but the basic concepts of stalking, convincing someone that they are going crazy and consistently wrong, as well as instilling fear into someone to make sure they never leave are very real and very serious things that are happening to both men and women. 
People like to turn away from these topics because they get too hard. And yeah, they are extremely difficult to talk about but we have to, but this movie seems as good a starting place as any. One of the major take away from this movie, personally, would be to make sure you check up on your loved ones and to take what they are telling you seriously. Because you could never understand fully what others are going through. And if they say they need you, they probably do.