Goodbye to Senior Me & College
I joined Her Campus as a freshman four years ago. Scared and unsure about college life, I desperately wanted to find a club that I could connect with others and explore my interest in writing. With my roommate in tow, we went to an interest meeting to make s'mores over the fire pit outside of The Habit or what used to be Centrum. We talked with other girls of all ages with s'mores at hand, and as we left to go back to our dorms, I knew it was a club I wanted to be a part of. This is the fourth and final part of my goodbye series. 
Since joining Her Campus I have had the honor of making some great friends, participating in some amazing experiences, and nurturing my writing interest. It became the center of my college life and it opened up new opportunities for me. Her Campus has given me a way to discover a love for writing and develop my writing style over the years. It has given me the freedom to put into words the topics I feel passionate about or want to share with others, including some really personal articles. It has helped lead me to new opportunities like my job and publishing a book. Most importantly, it ignited a passion that I had never been able to fully explore before and publish my work for others to read.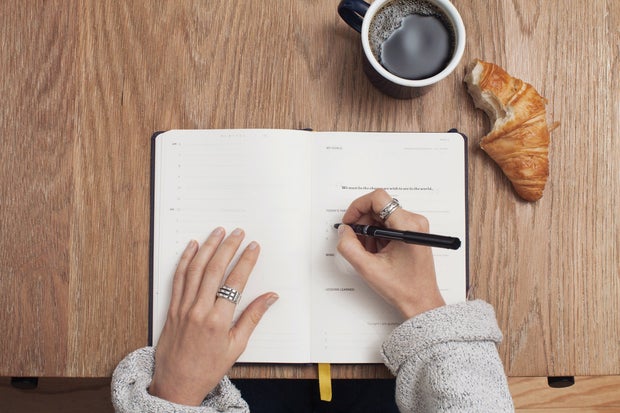 Photo by Cathryn Lavery from Unsplash For the past two years, I have been the Writing Director and Senior Editor of the club. I have welcomed and taught each new writer or editor, along with hosted meetings and bondings. I took what I learned from Kyla, the previous director and an all-around amazing young woman, in the hopes of passing what we believed in and were passionate about onto others. Now, I pass the baton to Alex and Angelina who I have faith in doing an amazing job and sharing their passion for writing with others over the coming years. I have read every single article. I have written every other week continuously for four years. I have been to every All Chapter meeting to be greeted with music and laughter. I have been challenged with difficult situations as a leader. And I have been lucky to have amazing littles, but now it has come to end and I must say goodbye.
The moment I stepped foot on campus, I knew it would be the place I wanted to spend the next four years to earn my degree, and a great four years it was. Although one and a half years were predominantly spent from my bedroom desk on Zoom, I am still grateful for everything Cal Lutheran has given me. It has been a whirlwind of events and emotions that I'm honestly not ready to give up yet as much as I want to move forward. I love the community of people that I have worked with and met. In my time at Cal Lutheran, I have spent a year and a half working on The Echo newspaper, two years working at the School of Management, over two years as an international peer mentor, and most recently working at HUB101 to help write their magazine.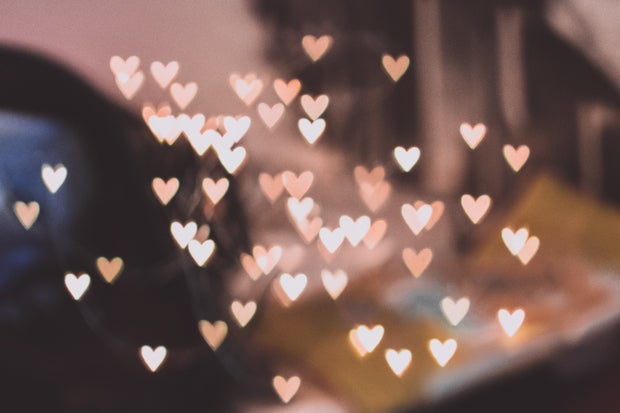 Photo by freestocks from Unsplash From fire evacuations to Borderline to standing up for what students believe in, our community continues to prove itself to be so strong and connected. I have so many memories that I will take away from these years with most of them from freshman and sophomore year when I lived on campus. From walking to class with palm trees above me, to rock hard Ullman pasta, to running down the Kingsmen Park path to avoid getting wet from the sprinklers while frogs scream in the background, these are all memories that I would live again in a heartbeat. That being said, I love the person Cal Lutheran has helped shaped me to be today – someone who continues to learn who she is and what she enjoys. Despite being scared to graduate, this once-quiet and indecisive girl from freshman year is ready to graduate with honours as a leader and a writer who has found her voice. I am really proud of myself for overcoming challenges whether academic, personal, health, or pandemic-related. I quite like myself and I have Cal Lutheran to thank for that. 
I also want to thank some others;
Thank you to my parents for always supporting me and being there. I literally could not have completed my degree without you.
Thank you to my Nanna for always reminding me that the world is my oyster. 
Thank you to my sister for being the best sister there could be. You're funny, kind, and smart. Please live the next two years of Cal Lutheran to the fullest for me.
Thank you to my boyfriend for his endless love, day or night, happy or sad, rain or shine; I love you.
Thank you to my best friends, well for being the best no matter the distance between us. 
Thank you to Her Campus at Cal Lutheran for being a family. Thank you for believing in me to be your Writing Director and Senior Editor. Thank you to my team for being amazing and for writing varied and interesting articles over the years. It is because of you that I continued to do my job. 
Thank you to Cal Lutheran for accepting me and for providing me opportunities for the past four years. 
So, it is with that I come to the end of my Her Campus article for the very last time. If you're still reading this and you're not a senior, make the most of college and every opportunity because one day you'll blink and you'll be taking your grad photos on the spine where you once ran to class or met your friends. 
With love,
Rosie