First-Generation Students: Coronavirus Edition
Throughout this pandemic, we have all had to adjust to a different life. There are many people who are still working: field workers, grocery store workers, fast-food workers, doctors, nurses, etc. There are many people who are working from home: teachers, counselors, administrators, and many more. But there are so many students around the world who have had to adjust to classes online: from elementary school kids, to middle schoolers, to high schoolers, and to college students. And it's unfair, for everyone. There are many people who may assume that because our courses are now online, everything has become easier. But in reality, it's become harder, especially for first-generation college students.
First and foremost, as a first-generation college student myself, I would like to say that moving classes online has become harder for me. Moving from my dorm at school to back home was a hard adjustment. There are so many little details that make a huge difference now that I didn't think about before when comparing living on campus to living at home. While I love being home and spending time with my family, I also miss school and having my dorm. And one of the things that I probably miss the most about my dorm is having something as simple as a desk. When I was at school, I had a desk in my room in which I would do my homework, prepare for classes, etc. Now, because I am back home, I do not have that privilege. I do my Zoom classes and course work while either sitting on my bed or sitting on the couch. It's little things like this that make me miss my dorm.
Most of my friends are first-generation college students as well, so I know that when I text them or talk to them, we can relate to each other about the current situation. I have had many of them talk to me about the transition from being in the classroom to online and their concerns about it. I have some friends who don't have access to WiFi, some have younger siblings so they have to help them with their school work, others share their rooms with siblings, others have to help their parents around their homes, many of them are now considered essential workers and work various hours, and so much more.
Something else that I think has become increasingly difficult for first-generation college students, especially for those graduating has been the talks about commencement/graduation. I know that personally for me, I was heartbroken when I found out that my commencement was going to be postponed. There are so many saddened faces when this topic is brought up, whether that be college students, high school students, or even middle school students. Being first-generation means that neither of your parents received a four-year college degree. So many students were going to be the first in their families to walk that line: whether that be from middle school, high school or college. And I think that's something that educators/administrators do not realize in all the levels: These memories matter. A lot of people say "Oh, well you're getting the degree/certificate anyways." But that's because they already had their time in walking that line, many graduates will never get that chance. Wearing that cap and gown and walking on that stage means more to us than anyone will ever know.
So, to all the first-generation students: middle schoolers, high schoolers, and college, I hope you know how resilient you are!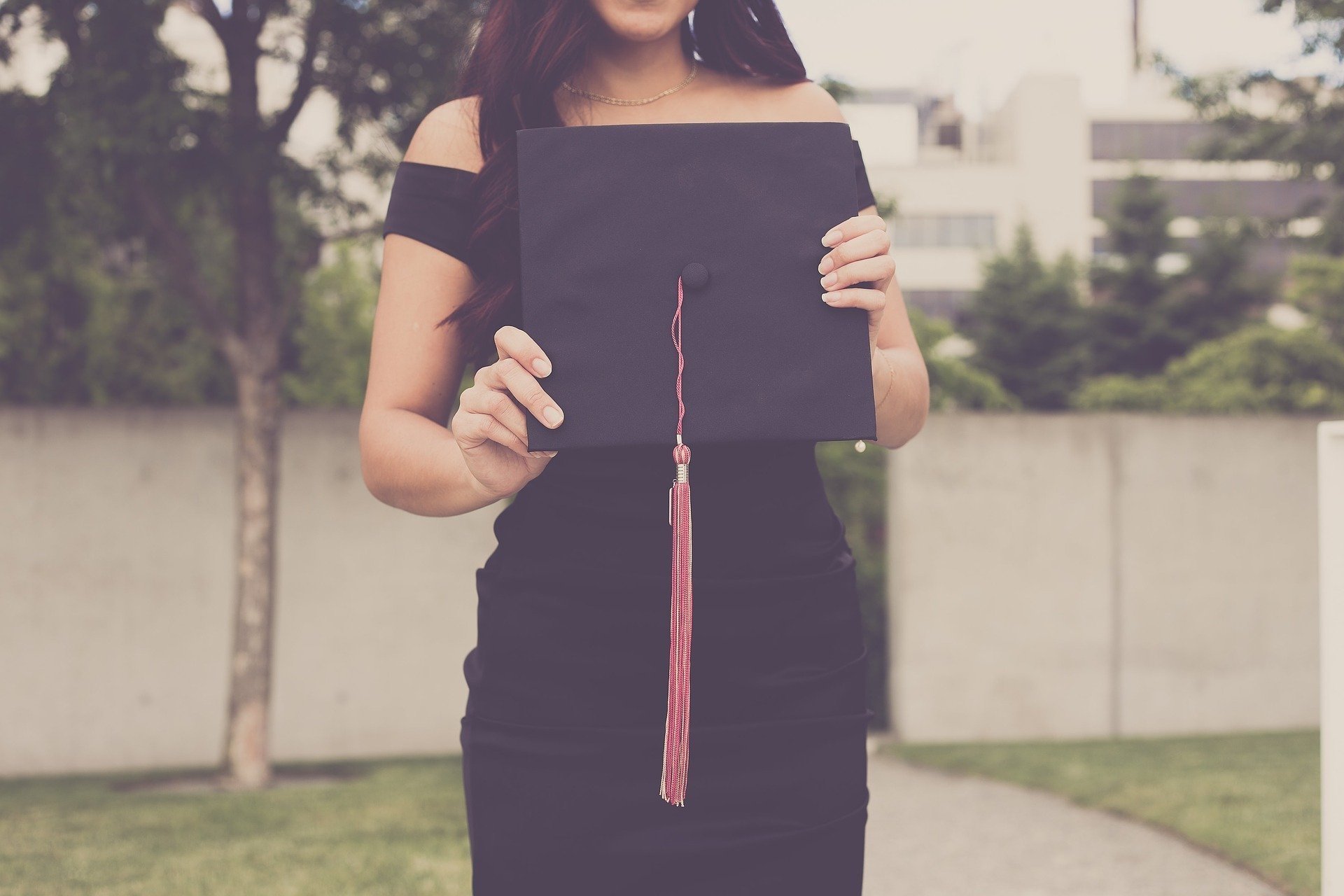 TinTin12 | Pixabay