Finals week. The dreaded, dreaded finals week. Even during normal semesters, they really are not fun. It's a week filled with exams, papers, and projects all seemingly collapsing on your head at the same time. Naturally, we all can get very stressed out during this time. The late-night study sessions and 8 a.m. exams can really get to you if you don't look after yourself.
Given the strangeness of this semester, for some, this anxiety may be heightened. I personally have due dates all over the place and lots of different assignments to finish. There's the usual worry about getting good grades, stress about turning everything in correctly, and strain from staring at computer screens all day. Here are some tips for de-stressing during finals week.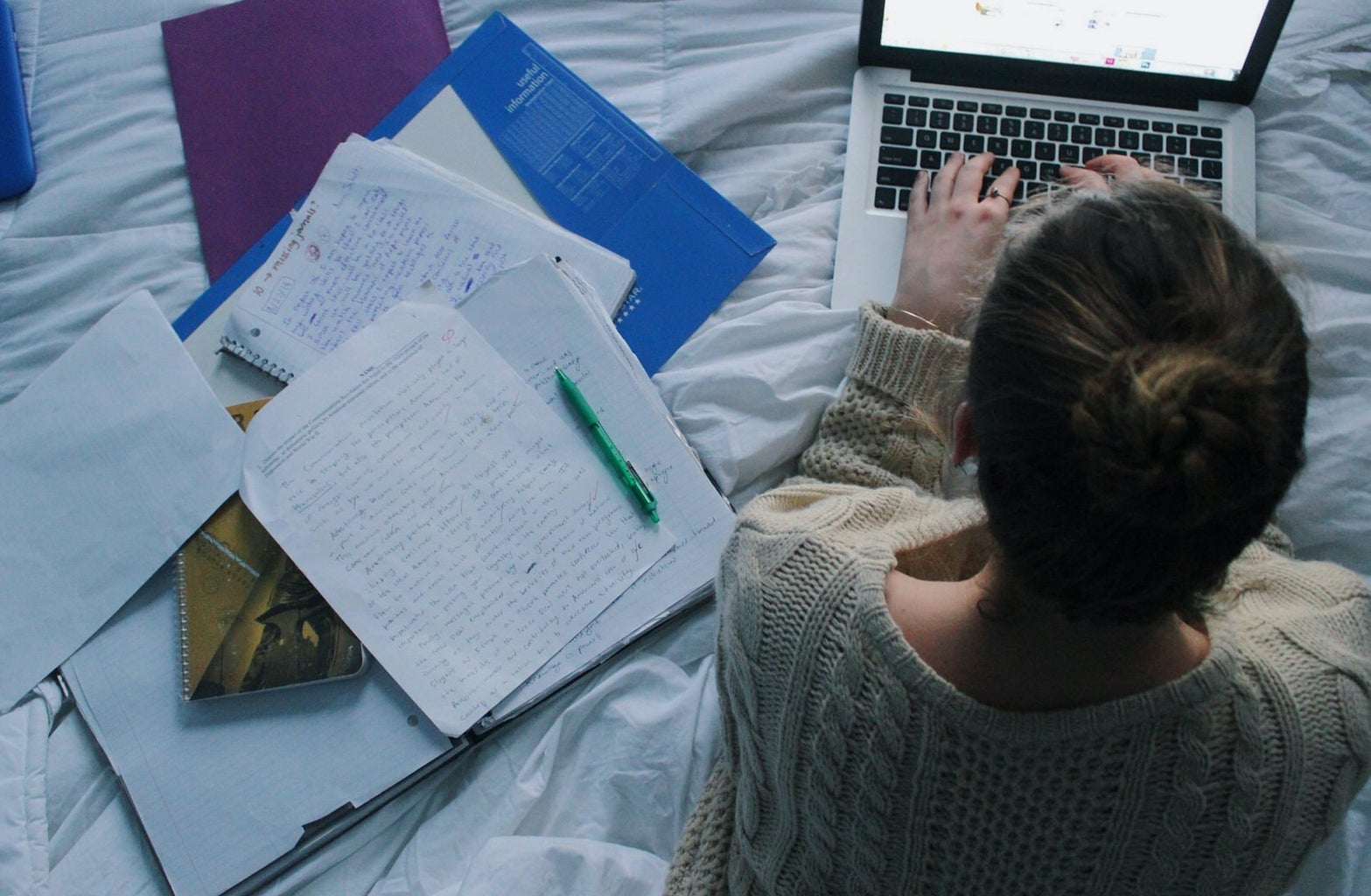 1. Make yourself a schedule.
Considering our current virtual format, lots of professors are giving students the entirety of finals week to complete exams and other assignments. While the choice to complete it whenever we can is great, it can be hard to figure out when the best time to do it is. Writing out a schedule for the week can help relieve some of this stress. Map out time to study, complete exams, and finish papers. Having a list of specific tasks to complete each day can help you feel more in control of your anxiety. Be sure to pencil in time to get up and stretch!
2. Watch your favorite comfort movie.
Movies are a great way to spend a couple of hours getting your mind off your studies. Turn in a bit early one night and put on a movie that you find comfort in. Fun fact: my favorite comfort movie is Pride and Prejudice. It always relaxes me and my mood is always lifted after watching it. Pick a movie that you know will do the same for you, and take that time to decompress. It's important to take breaks to recharge!
3. Treat yourself to your favorite snacks.
What's better to cheer yourself up than your favorite foods? Again, breaks are important. Personally, I think snack breaks are the best type. Make yourself an ice cream sundae, or order in your favorite meal. It's also a great way to support your local small businesses during the pandemic. For the full effect, get your favorite food and watch your favorite movie. Making a nice hot cup of tea and getting cozy under a soft blanket is one of my favorite ways to relax. It's a foolproof way to get rid of a bit of your stress. 
4. Stay in touch with your friends. 
Sometimes when we're deep in study mode, we start to isolate ourselves from the outside world. Especially since we're all home right now, this effect might be heightened. Reaching out to friends can be cathartic and help you get through any difficult time you might be having. Friends are likely going through the same stress that you are, and they'll understand how you're feeling. Facetime during your studying so it feels like you're working together. Or, check in over text every couple hours with updates of how much work you've done. You never have to go through your stress alone, so make sure you stay connected with your loved ones. 
5. Spend time on yourself.
Finals week is stressful, frustrating, and exhausting. The most important thing is taking care of yourself during this time, no matter what that might look like for you. Take a hot bath, do a face mask, or have a dance party alone in your bedroom. Everyone decompresses in different ways. It can be easy to get overwhelmed by all the exams and assignments, but focusing on yourself is essential. Get as much sleep as you can, stay hydrated, and eat well every day of finals. If you don't look after yourself, it'll be harder to do your best work. Taking breaks and doing whatever might make you feel better is so important to get through the stress of finals week.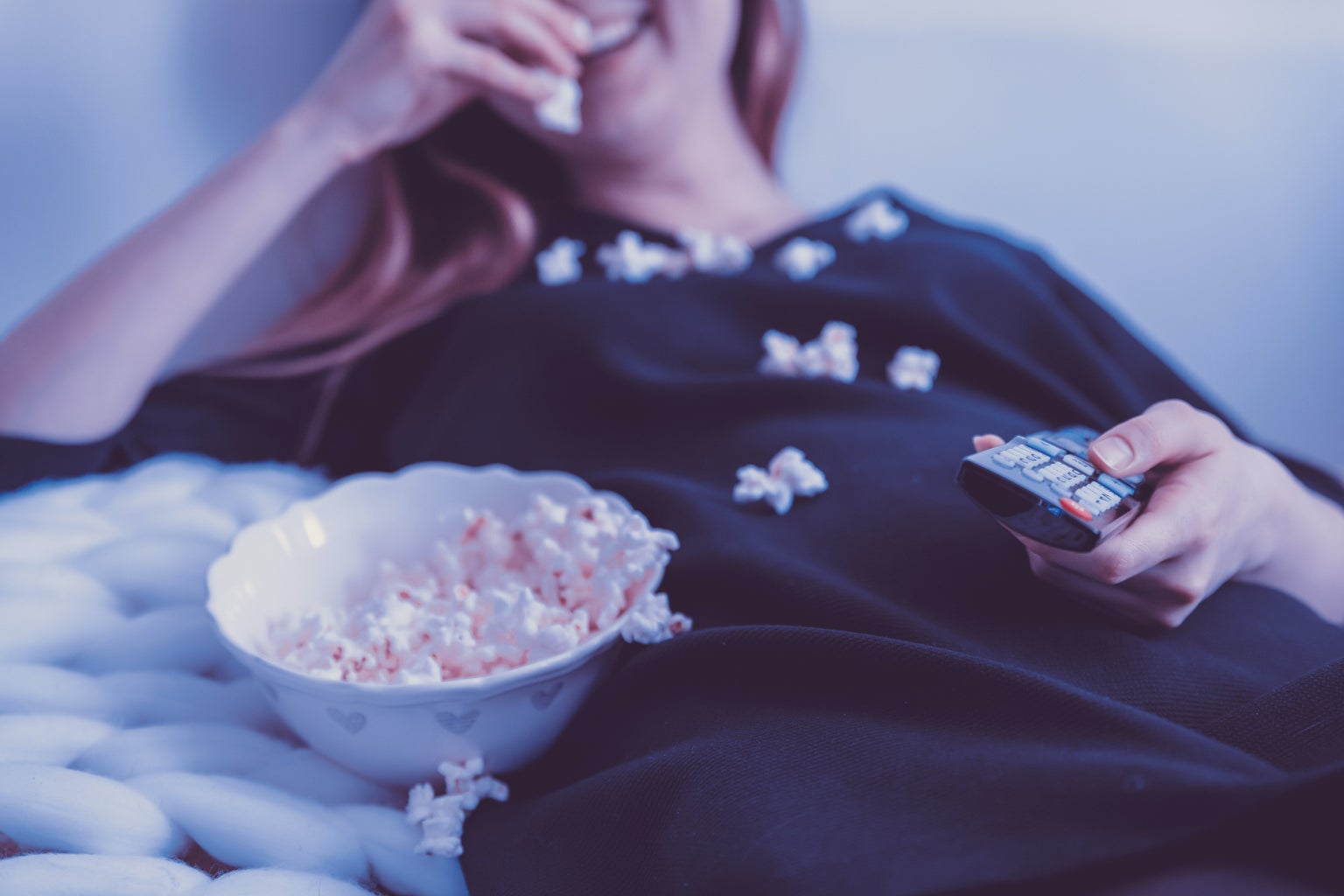 It's a very different finals week this year, that's for sure. However, we will all get through it. We've gotten this far, and we can't give up yet. Be proud of yourself for completing all your classes and getting to this point — it was hard! We're almost to the finish line, and if we all take care of ourselves and do everything we can to destress, we'll all be successful.