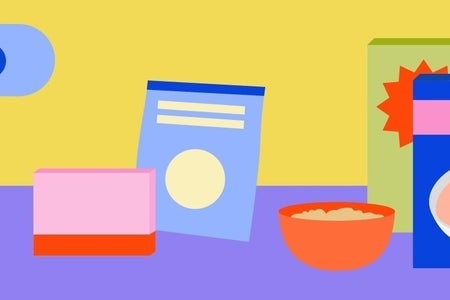 The Best Dairy-Free Alternatives
Whether you're vegan, lactose-intolerant, attempting to test the dietary waters, or simply trying to do better for the planet, finding dairy-free alternatives to your favorite everyday foods may seem daunting -- or gross, even. In a world full of various nut milks and plant-based proteins, it's so easy to opt for the cruelty-free food options! I find that every trip to the grocery store results in pursuing a new, dairy-free venture, and I'm here to list my favorites thus far. Happy shopping!
Let me tell you, I've tried literally every dairy-free ice cream brand out there, and NadaMoo! is without a doubt the creamiest, least alternative-y tasting. The cookie dough fudge flavor is my go-to, BTW.

2.

Kite Hill cream cheese

This can be found at most grocery stores and is so good on a bagel, sandwich, crackers, charcuterie board…you name it.

3.

Follow Your Heart cheese

Cheese alternatives are definitely a hit or miss, but Follow Your Heart makes my favorite "cheeze" by the slice, as well as grated parmesan.  

SO good for cooking and baking! I use this butter whenever I'm in the kitchen and my friends and family can never tell a difference.

5.

Planet Oat vanilla oat milk & Silk unsweetened vanilla almond milk

I prefer the oat milk for my coffee because it's so creamy and flavorful, and the almond milk for smoothies and/or baking!

Did someone say taco night? I'm obsessed with using this queso as a dip and/or for a nacho appetizer! Especiaaally the spicy blanco flavor. Drooling.

This one goes out to those with a sweet tooth, like muah! I'm addicted to the chocolate bars (either cashew butter & pure vanilla bean or crunchy mint) as well as the chocolate-covered cashews.

8.

Reddi-wip non-dairy whipped cream

Pretty self-explanatory, but is so good. I like to bring the almond milk-based whipped cream on holidays to pair with pies and other desserts.

This is my favorite coconut yogurt! I love to use this as a base and top with fruit, honey, and granola.

These Cheeto-like chips come in different cheesy flavors, but are chickpea based and so so good. I like their new jalapeño vegan cheddar tortilla chips!

11.

Birch Benders plant protein pancake mix

AMAZING. I love using this mix for pancakes, waffles, and baked goods. You can get pretty creative with it.
Yes, there are a million-and-one other dairy-free options out there, but I'm here to say that these are my top favorites… and I'm quite the connoisseur. So there's really no excuse now to be consuming dairy products, right? Cow's milk is sooo out anyways.