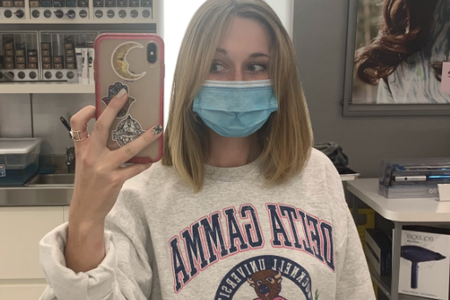 Original photo by Allison Gerhard
Why You Should Donate Your Hair
Big haircuts have always made me nervous, and I'm not sure whether it's the fear of an over-eager hair stylist of the fear of absolutely hating the way it looks afterwards. Hair tends to play such a large role in a woman's confidence, and who wants to deal with getting a bad haircut? I got over these fears after I did some research on hair donation programs and decided that I would donate my hair. A friend of my mom's was recently diagnosed with breast cancer and lost her hair during chemotherapy. She told my mom how shocked she was at the cost of a realistic-looking wig made of human hair. According to wigs.com, the price of a human hair wig can range from $700 to almost $4,000. 
I chose to donate my hair to a non-profit organization called Children With Hair Loss. The organization makes wigs out of real hair and gives them to children with hair loss free of charge each year until they reach 21 years old. To see some of these children's stories, check out the Children With Hair Loss Facebook page.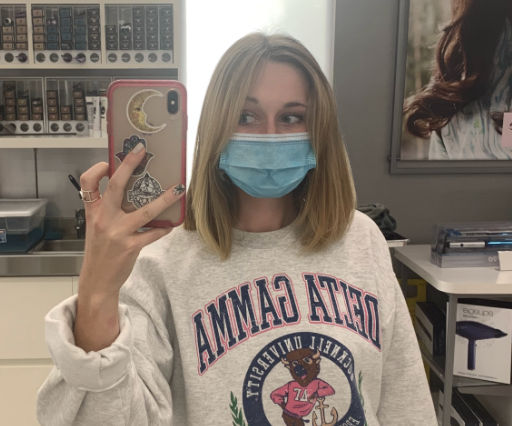 Original photo by Allison Gerhard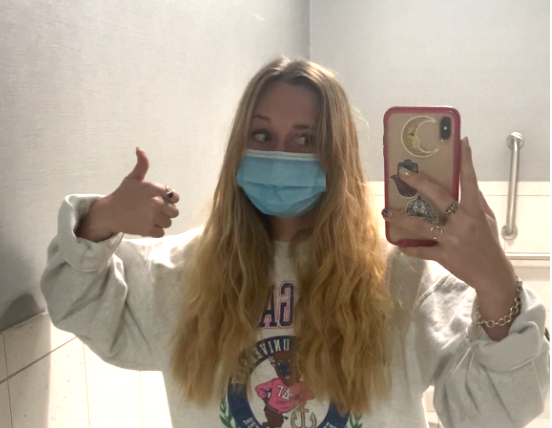 Original photo by Allison Gerhard
I went into my hair appointment looking to donate the recommended minimum of 8 inches, but decided to donate 10.5 inches instead after I thought about how much hair would likely be needed to create a children's wig. My long blonde hair was placed into two ponytails, snipped off, and placed in a plastic bag for me to take home. The donation process was very easy. All I needed to do was fill out a form that stated my personal information, how many inches I was donating, and payment information for an optional monetary donation and then mail the form and the hair to the organization. 
If you needed a sign to get that big chop and you have at least 8 inches of hair to spare, this is it! Take it from someone who is terrified of a bad haircut– you will look great and feel good knowing that your hair will make a positive impact on a child's life.
Check out the link below to compare the requirements for different hair donation organizations! 
https://keirbriscoe.com/wp-content/uploads/2018/11/Hair-Donation.pdf
Sources:
https://www.wigs.com/collections/human-hair-wigs