Netflix Episodes to Get You in the Thanksgiving ~Mood~
            With Thanksgiving right around the corner, Her Campus is thankful for our incredible friends, family members, AND Netflix for providing our Top 10 favorite Thanksgiving- inspired TV episodes.
10. Gossip Girl "Blair Waldorf Must Pie!" (Season 1, Episode 9)
Because 1. Who doesn't love New York in the fall?! And 2. Gossip Girl
9. Grey's Anatomy "Thanks for the Memories" (Season 2, Episode 9)
Doctor's have lives, too! Watch our favorite enjoy (and suffer) through their own Thanksgivings.
8. That 70s Show "Thanksgiving" (Season 1 Episode 9)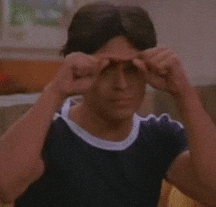 7. Friends "The One with All the Thanksgivings" (Season 5, Episode 8)
Because, let's be honest, nothing says Thanksgiving like watching Joey see Monica with a turkey on her head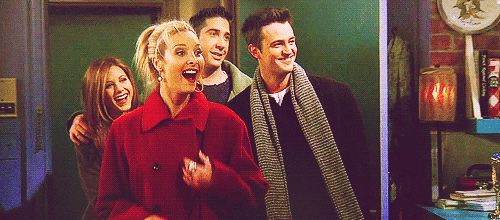 6. New Girl "Thanksgiving" (Season 1, Episode 6)                          
5. The Office "WUPHF.com" (Season 7, Episode 9)
Dwight's Hay Festival may be the most festive thing you'll see all year.
4. How I Met Your Mother "Slapsgiving" (Season 3 Episode 9) including the sequels: "Slapsgiving 2, Revenge of the Slap" (Season 5, Episode 9) and "Slapsgiving 3, Slappointment in Slapmarra" (Season 9, Episode 14)
Because three episodes are better than one.
3. Gilmore Girls "A Deep Fried Korean Thanksgiving" (Season 3, Episode 9)
For those who have busy schedules on Thanksgiving ~ At least you're not going to four different Thanksgivings!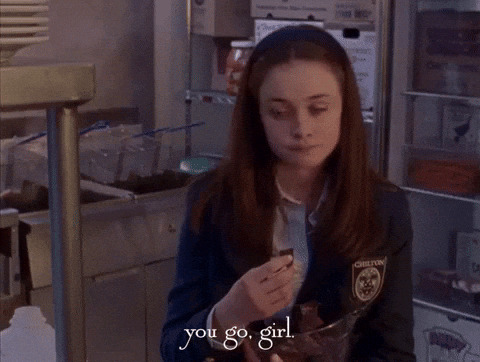 2. Friends "The One Where Ross Got High" (Season 6, Episode 9)
No, Rachel, you weren't supposed to put beef in the trifle.
1. Friends "The One with the Football" (Season 3, Episode 9).
Nothing says Thanksgiving like watching Monica and Ross compete for the ~Geller Cup~ while playing football on Thanksgiving.
From all of us at Her Campus, we hope you have a ~food~ and ~Netflix~ filled Thanksgiving!